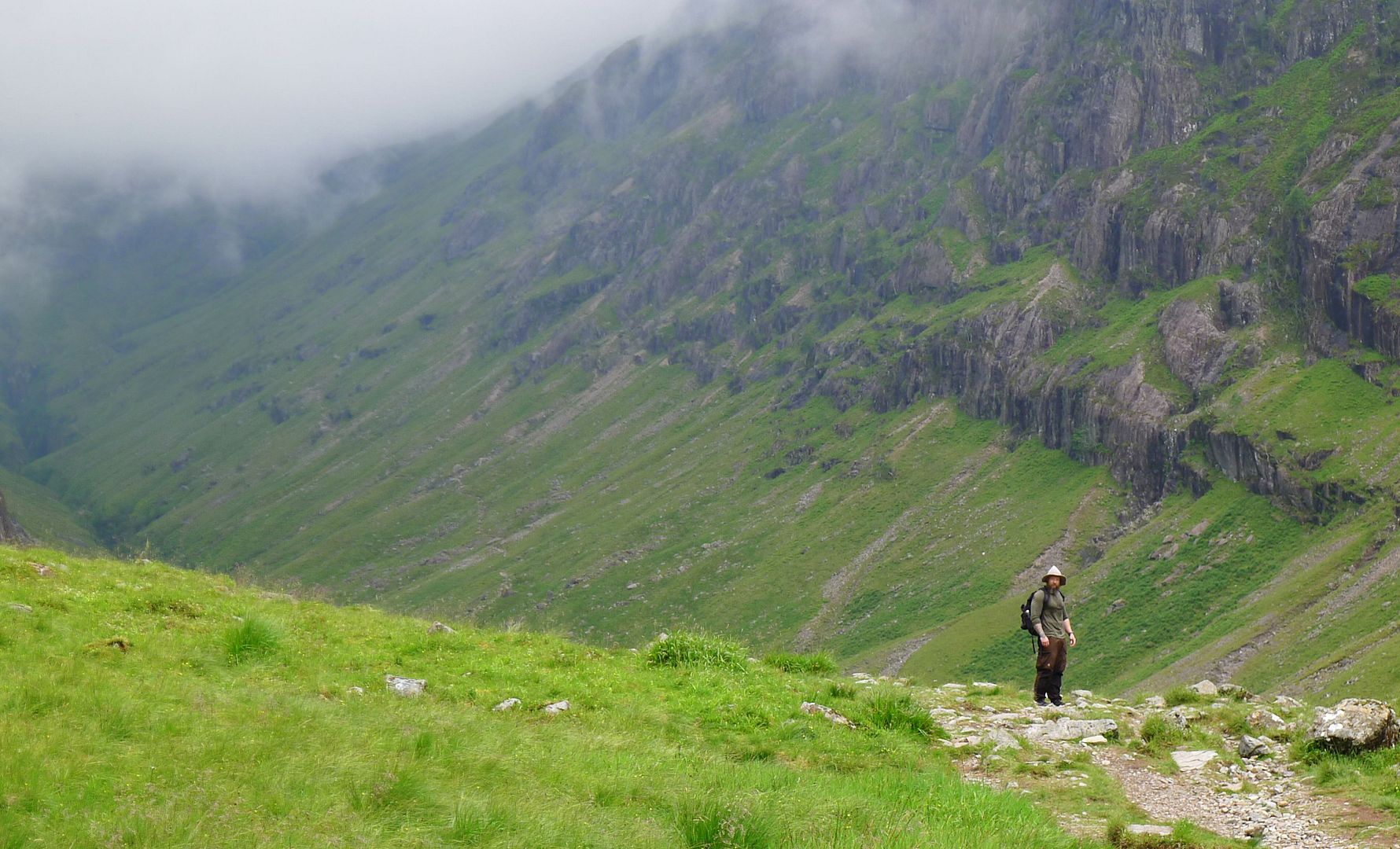 I have friends who have been, are, vital to my very existence. I have been saved, put right, fixed, inspired and felt grateful more times than I can count and I hope these good people know something of my endless appreciation.
Z is one of these vital people. My friend, my brother whose limitless energy, enthusiasm and drive changed my life and I simply wouldn't be tapping these two fingers on this keyboard is we hadn't met over the counter of the long gone Nature Bound outdoor store in Glasgow.
From that Woodlands Road start we adventured far and wide with many victories and glorious failures, both in the hills and in engineering, and often in the ever shifting company of a group of wonderful liked minded folks, all of whom are now scattered across the map.
Some of our adventures are on the early pages of this place but life takes us all in different directions and Z went to the US to make a new life.
"We're in Glen Coe on Saturday"
See you at the car park china.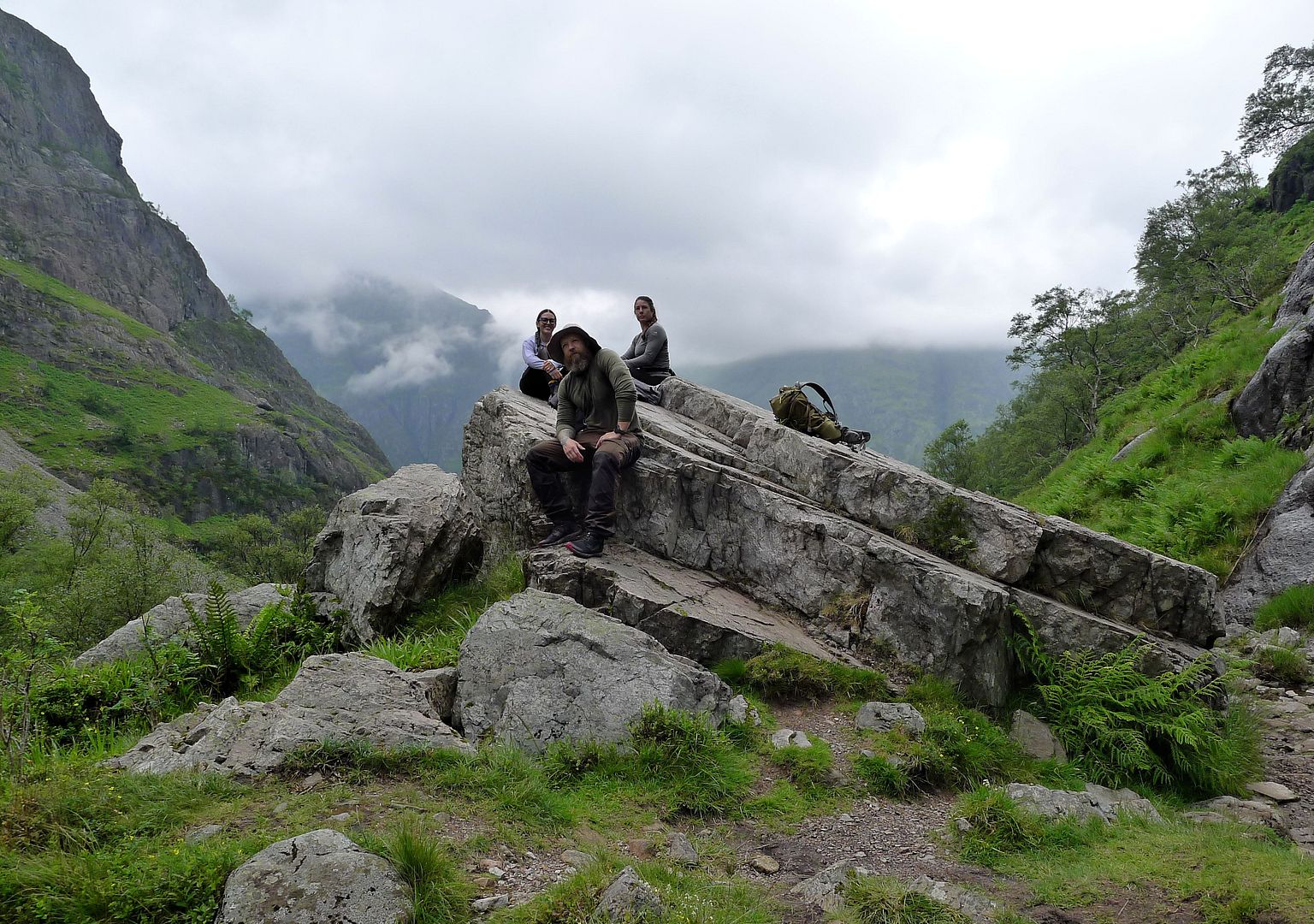 I was wandering around looking at the misty crags having had an easy drive up when their hire car pulled up with a familiar grinning face at the wheel.
What joy there was.
I hugged Steph with, I believe, the exclamation of "Mrs China!"
The banter started there and didn't stop.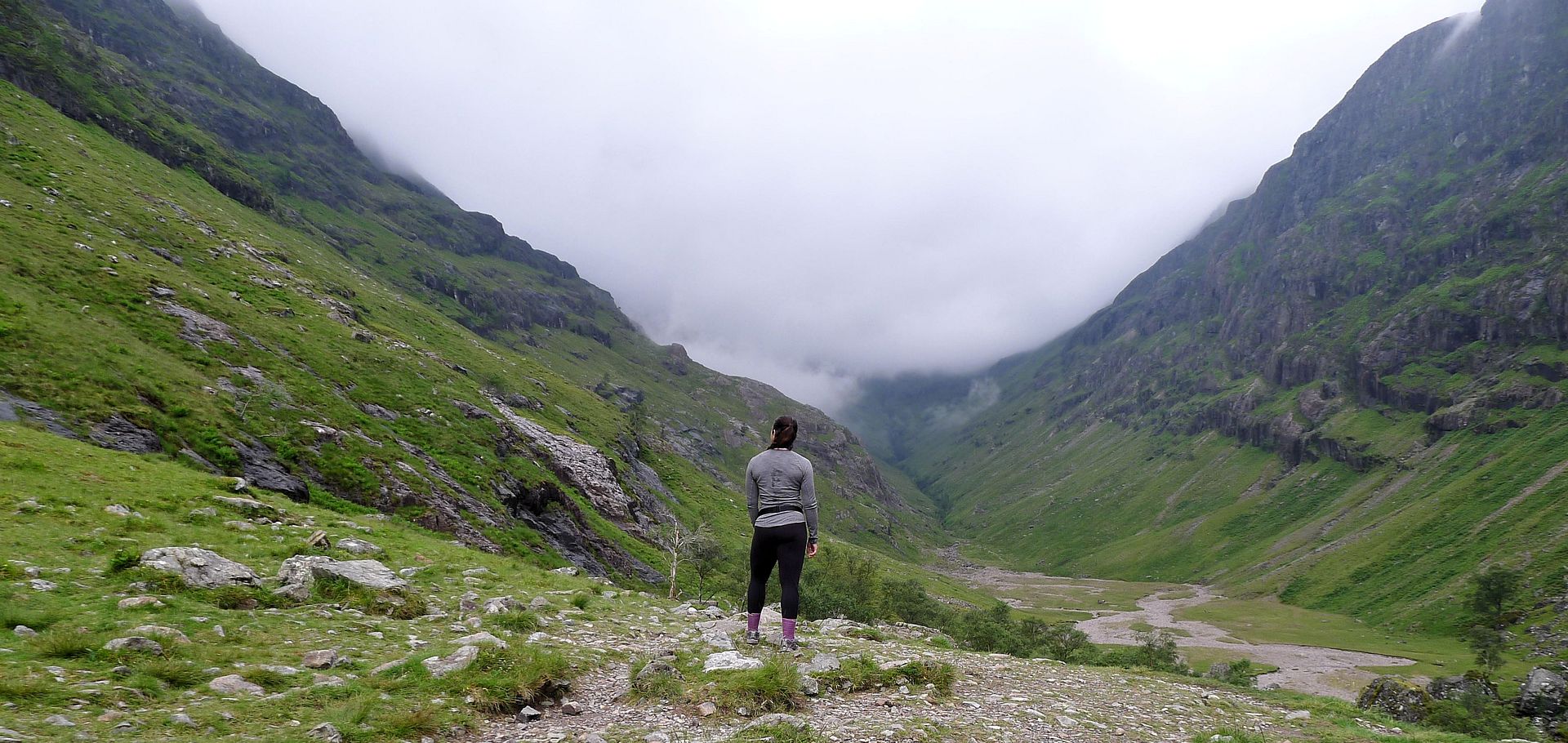 They were on a spin round the country to show Steph some our best places, reacquaint Z with the sights and sounds of home and catch up with family and friends. Along for the ride was their pal Claudette who was already primed to understand my accent by time spent with Z so comms were pretty good through the day.
Glen Coe is a must see, popularity has not diminished its wonders, every flowery word written about it is well deserved. The lost valley is accessible and gives a fine mountain flavour so we set off all hats and laughter.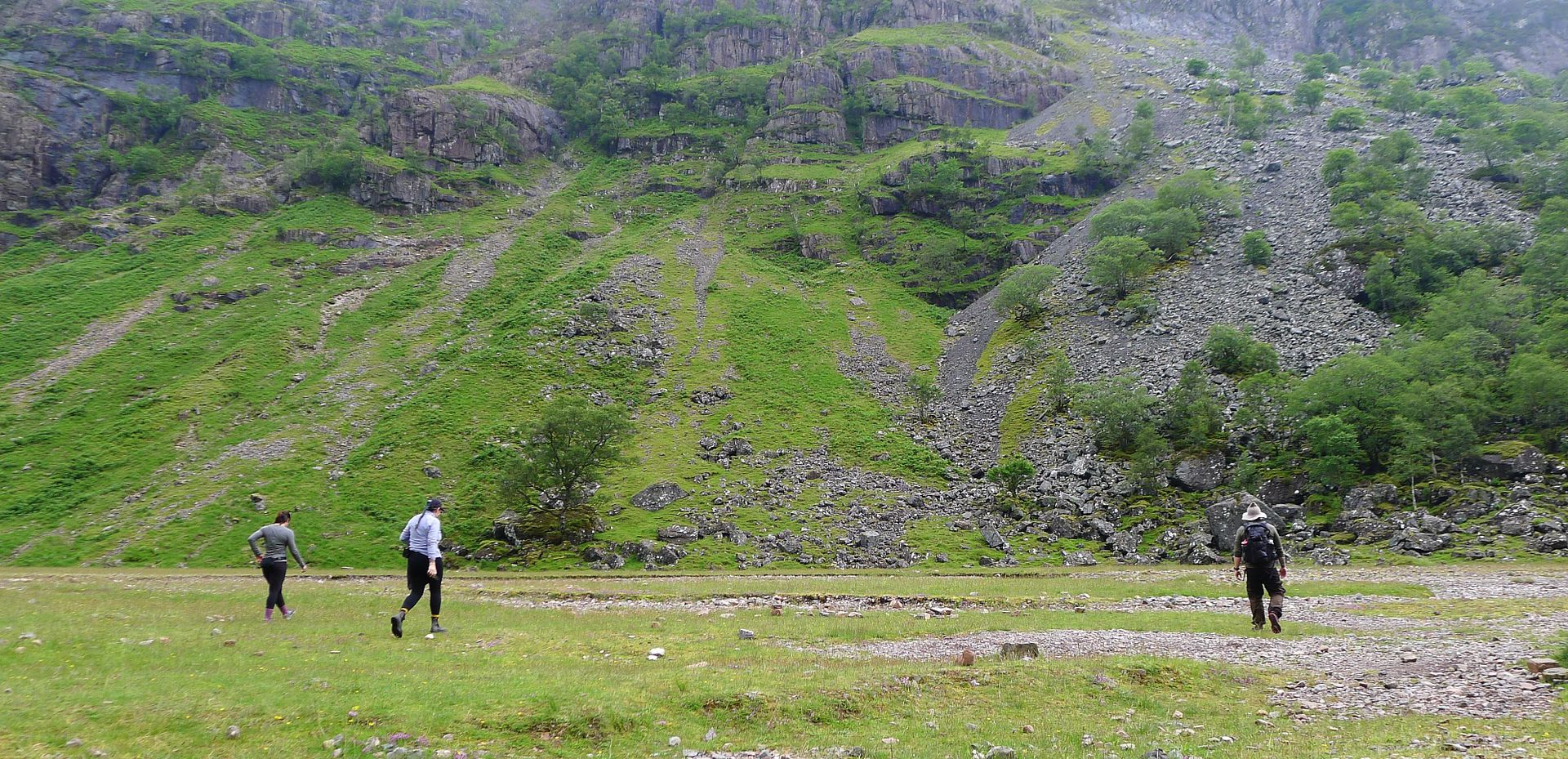 It was like no time had passed, we just picked up where we left off. This was last summer and I'm grinning ear to ear finally writing about in April '23.
I'd never met Steph, she and Z met and married on the other side of the world, but she was family to me before we'd spoken a word and it was just magic to chat as we wound uphill into the mist.
I was just so overwhelmingly happy for them both, in this big world finding the perfect partner has the slimmest of chances.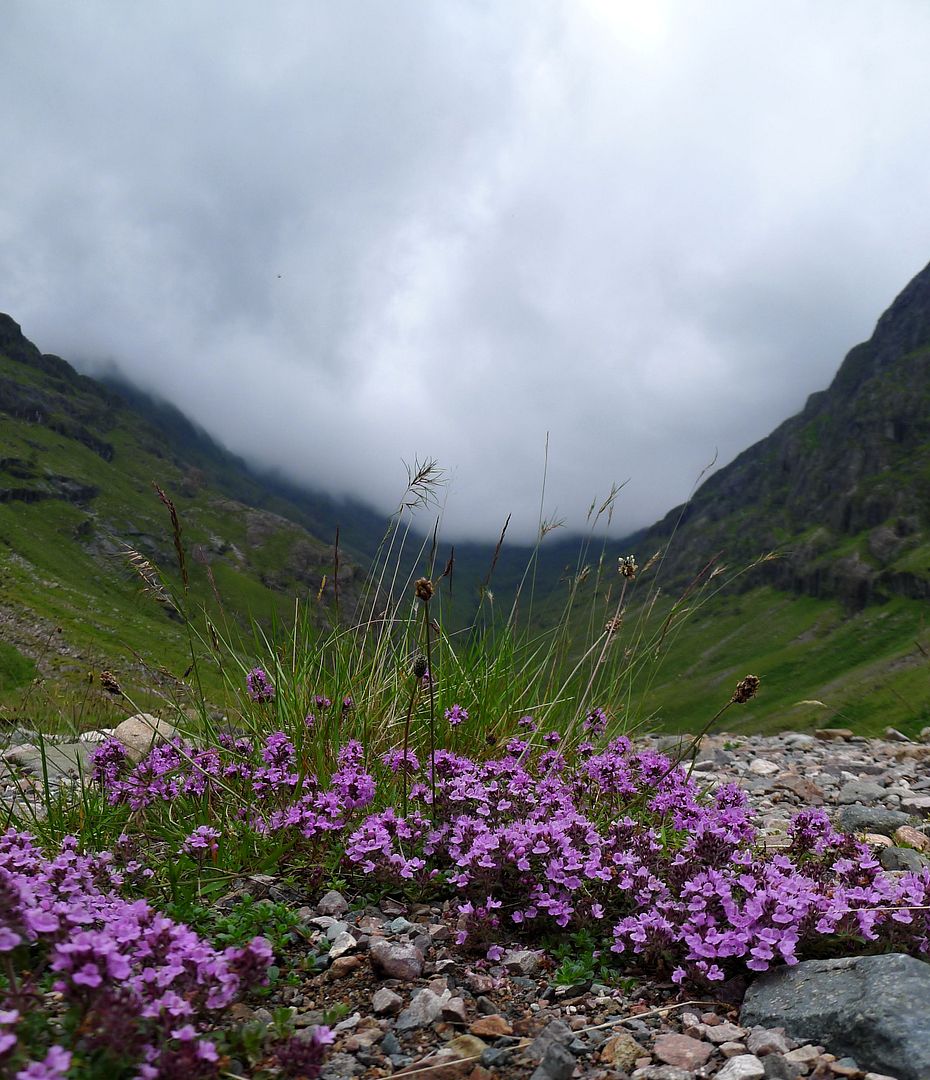 This was happening back in the early days of my physical reworking after my wee fun health scare and my legs went before I even got to the lost valley. Literally nothing left in the tank. I think it's why I've taken so long to write this up, the mixture of feelings looking at the photies hits pretty hard, even today.
My photies aren't great either, the cold sweat and shaky hands must have been putting me off. It would get better (body and photies), but back then it really didn't feel like it was likely.
However, a wee rest and wander on the flat of the coire to look at the view and I felt good again pretty quickly. And what a place to see, the mist on the tops just adds to the atmosphere and grandeur of the place. Glorious.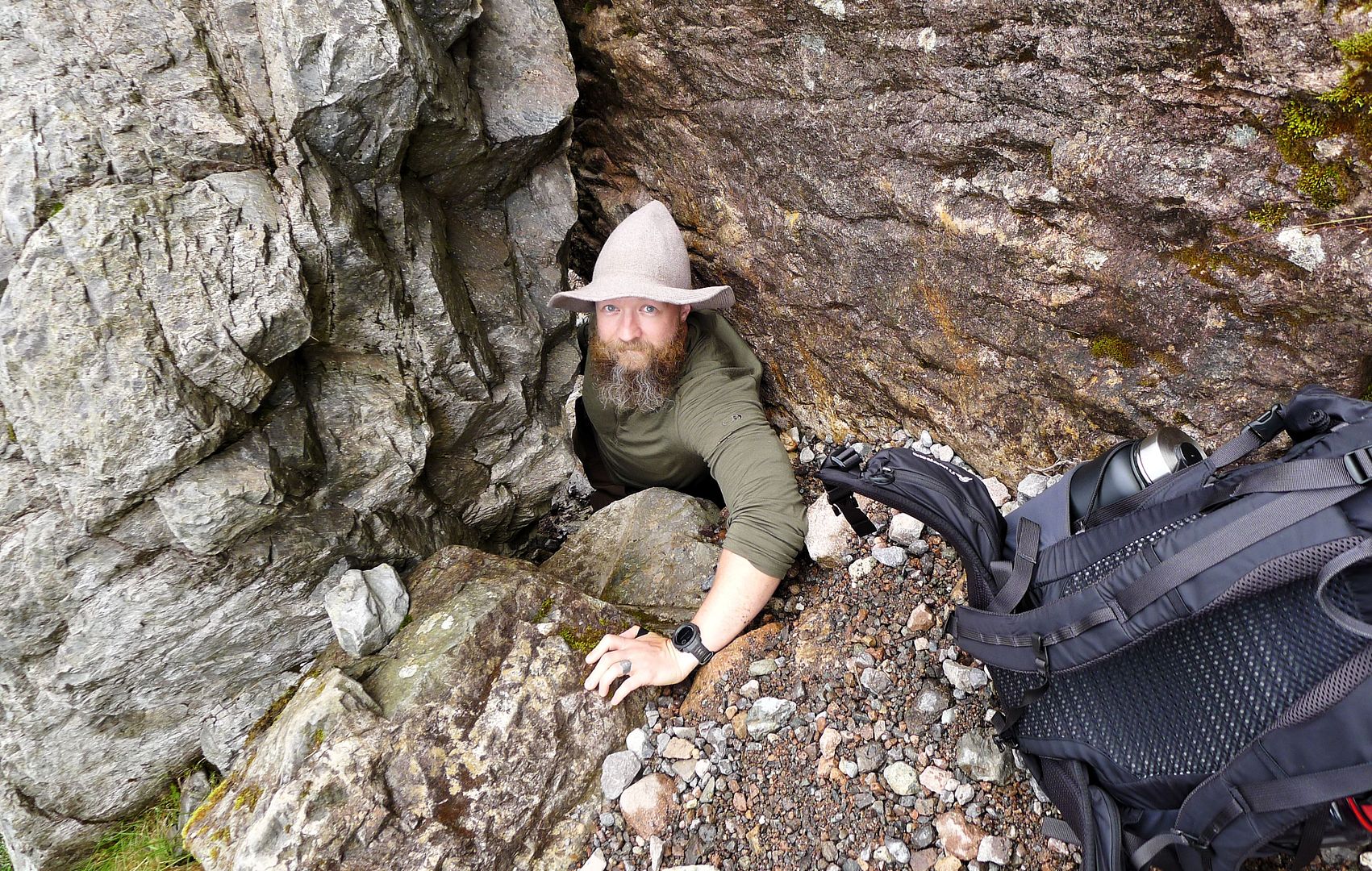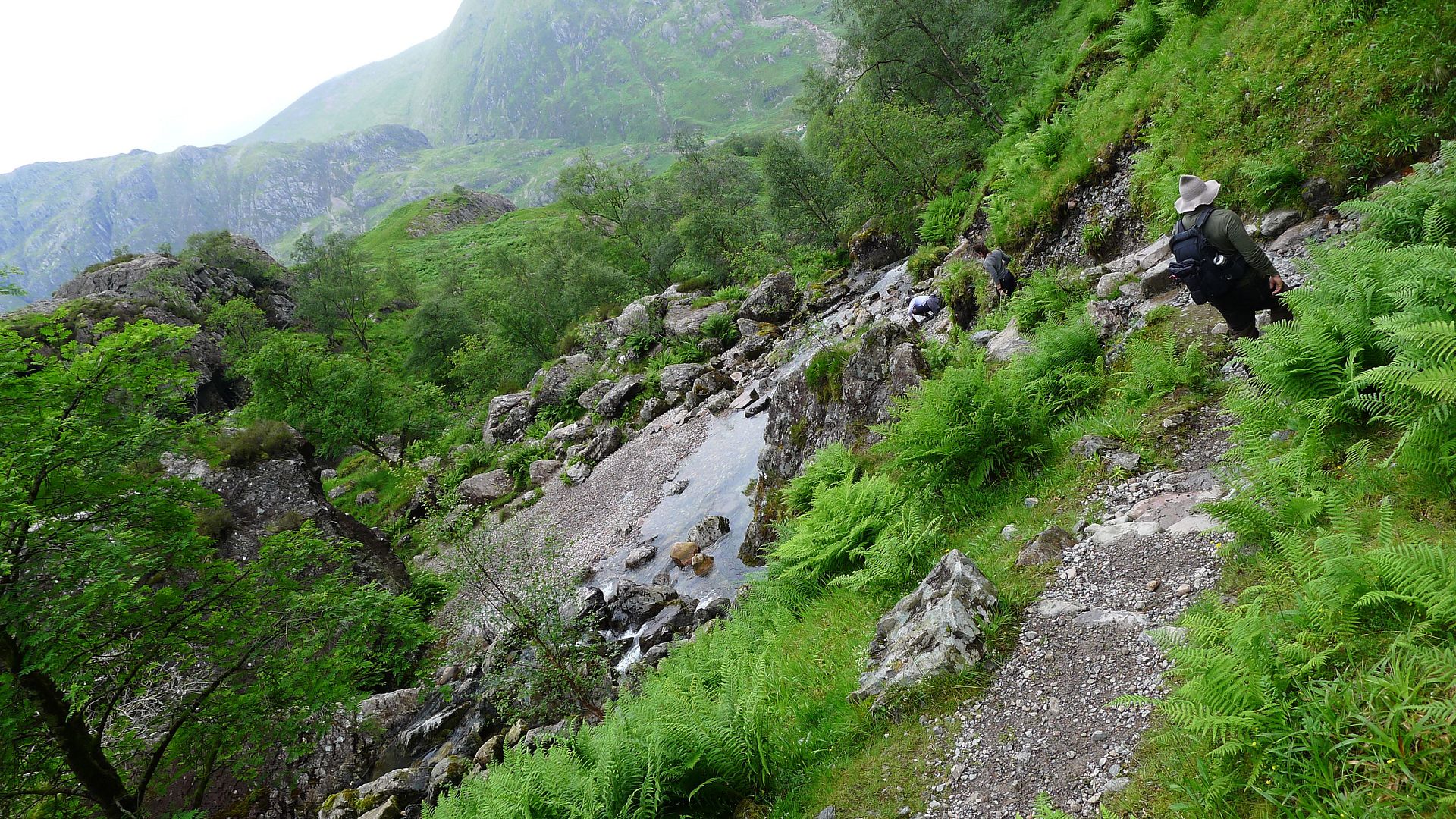 We took the scenic route down through the crags and trees which led to a couple of mishaps, amusing rather than injurious thankfully. The team made it down safe and in good humour as you'll see in the photie I stole from Steph below.
It was still early in the day when we got down so we headed round to Kinlochleven for lunch at the Ice Factor (RIP) and decided that the adventure wasn't over, where could be go next?
Plenty options of course given where we were and a quick shin up Inchree Falls was decided upon. There were signs up saying path diversions because of foresty or somesuch but we didn't really look too closely and headed up. It was warm and bright, the banter was still plentiful and the falls are lovely.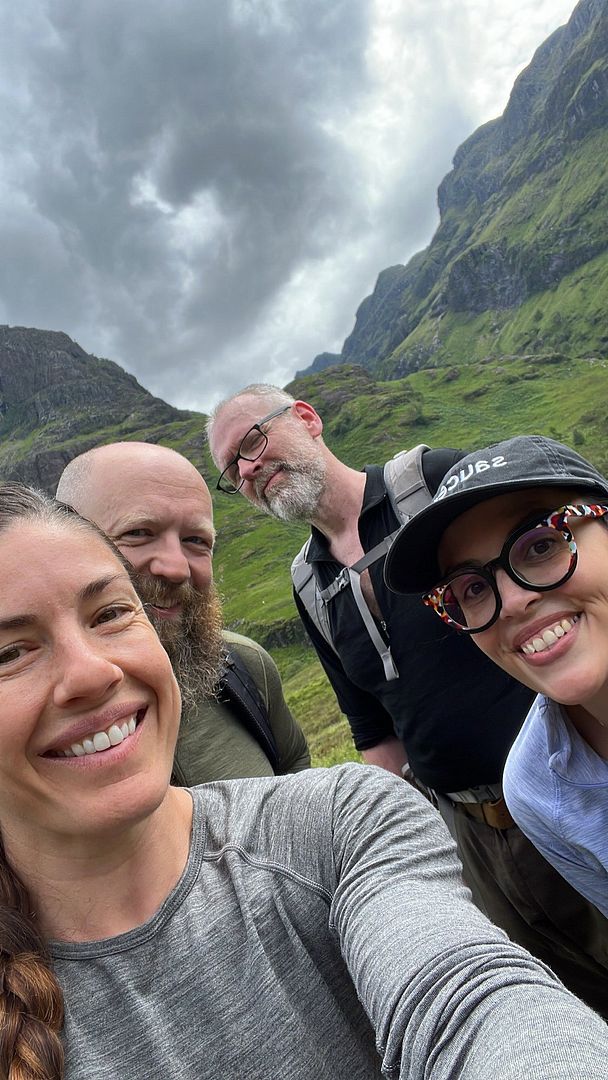 Some of my favourite words came next "Let's try this way…". A new forest road going er, somewhere. Z and I up front chatting about stuff a million miles away soon turned the subject back to whether or not we were going to have to reascend to find the way back down or just crash into the forest to find the car park again. Maybe the signs had useful information after all. It was just like the old days.
We did eventually find a track and ended our day with a pot of tea in the sun on the hotel patio.
In the months its taken me to write this up some of the detail will have faded for sure, but nothing of the ball of joy that surrounded the day has faded as I look back.
Z's company is a catalyst for adventure, mischief and possibility. He's also a voice and an ear that I trust and miss being close to home.
But what's better than seeing someone dear doing so well? Very few things indeed. Be far, but be well and come back again some time (you cunt).