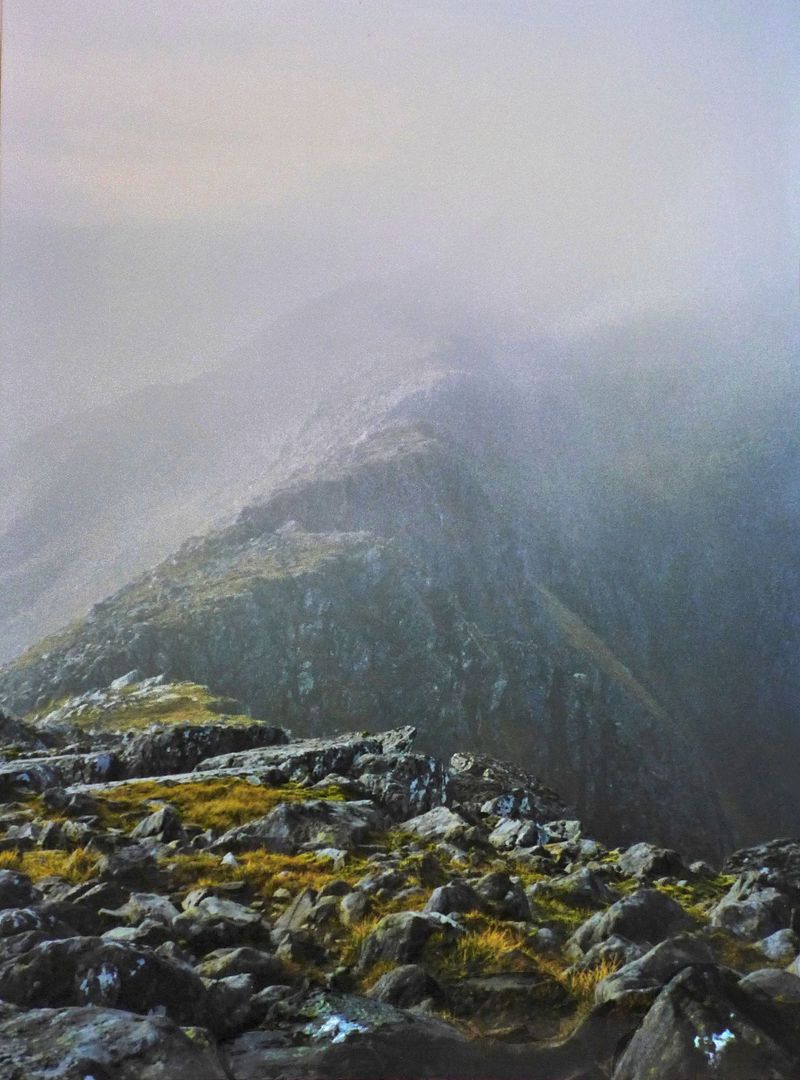 I occasionally dig out my piles of old photies and leaf through the packets wondering what to do with them as well marveling at my original hair colour.
I took some shots of them, just to try and copy them on the cheap in a half arsed way. Of course it didn't work apart from these two which threw up a couple of rather lovely surprises.
Above is the Five Sisters of Kintail ridge looking westish around '95 to '97 I think. I camped at Morvich with my old mate Jimi and did the round up the Glen and back along the ridge to come down to camp in the dark tired and hungry.
It was a monster day and remember it well and fondly. The memories are on paper though, I wish I had the oomph to digitize all this stuff, but it's the sheer volume of it all that I can't face.
Eventually my misguided enthusiasm for unlikely and pointless endeavours or a desire to relive my youth etc will probably overcome that. Until then, I'll take occasional half arsed shots in the kitchen like these two where I put the print against the wall on the worktop and took a photie of the photie.
Above it worked out well, it's somewhere between a Horatio McCulloch painting and a colour plate from an old guide book. I actually really like the accidental effect.
Below is an early indication of the obsession to come  and I have no idea what hill I'm on. Deary me.