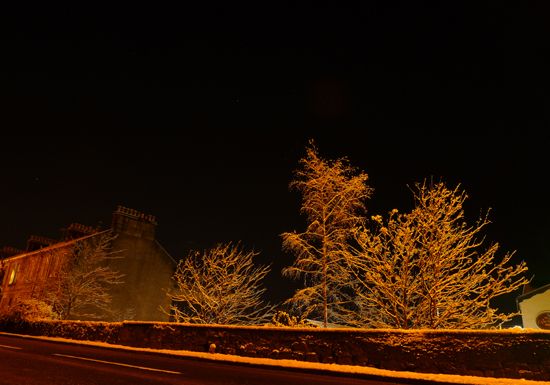 The streets were deserted and silent. From struggling through nose to tail traffic in heavy snow at 20mph on the way home, to cIear skies and the village all to myself on the way home from a visit to my folks house for dinner.
Winter walks at night in the snow are pure magic. The snow takes the light and plays with it, everything seems new and clean, the hardest edges are softened, it's like a sleeping powder has been sprinkled on the land and I missed it and stayed awake because I was in the cellar changing the cheese in the mousetraps.
The girls are stuck up north in the snowdrift that is Joycee's folks place. It's getting helluva close to Christmas, lets hope for better roads up there tomorrow.