It's been foggy of late, and we all know fog is only skin deep. I've been in the Kilpatricks at night most of the time which I enjoy but when I can't see a thing out the window and time is short, there really is only one thing to do.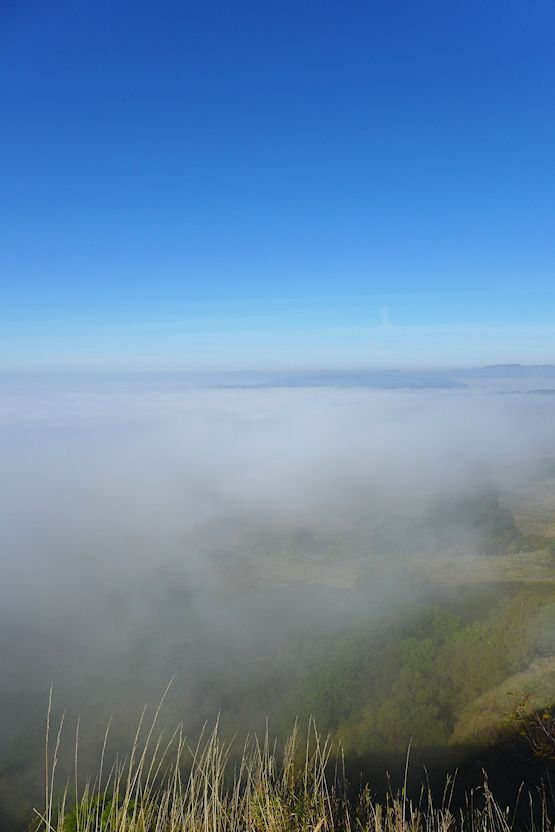 15 minutes and I'm in a different world. The Kilpatricks are seeing a lot of change, ravaged by forestry commission's vandalism with machinery on one side and on my side where the Woodland Trust are we have a mix of new wild growth and a softening  of the edges with new access paths.
There's more people up here which is as it should be, but I can still find peace so it's still a place I go by choice as well as to look at the deer fence.