It's been a week since my last confession. Blogging: An admission of guilt with photies as evidence?
No guilt attached to those cakes though. Had a lie-in on Sunday, fighting with pipes all day the day before and trying unsuccessfully to load Tracklogs onto the new laptop (Now called Son of Bontempi) the night before and into the morning had me with my head between the pillows like a bearded Westlers jumbo hotdog.
However, the girls were at ramming speed from the off and by the time I shuffled through they had covered the floor in toys, glued, painted and drawn several timeless classics for the wall and baked a plate of muffin type cakes of a bananana and raspberry demeanor. Imagine my joy.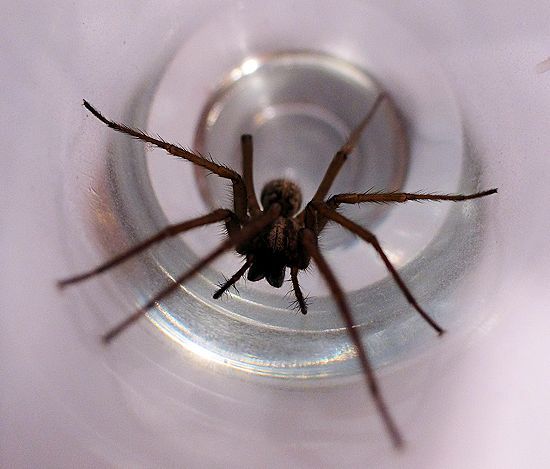 I liked the spider Joycee found on the way to bed, She wasn't so keen, I don't think the wee bugger was so keen on having it's photie taken either, it was waving it's legs and squeeking at me. Really. It's probably a celebrity spider and I'm breaking a privacy injunction. It can talk to my lawer if it ever gets past the double glazing again.
I stole this photie from ebay as I thought it was unintentionally genius, it's the most optomistic thing I've ever seen in my life. 
It's a wrecked and rusted Jensen Interceptor (I have a soft spot for those, used to have one when I was wee and long before they became collectable and expensive, 9 miles to the gallon and an 8-Track stereo) sitting in a lock up waiting for someone to save it. Despite an uncertain future it's got its fuel cap open and it's quite ready to take it's full compliment of 100 octane leaded four-star to fire up it's aging Detroit V8.
A metaphor for life or a lesson in positivity? It made me grin whatever.