We failed before. I learned, I trained, I was wanting to go in winter but I may have missed it.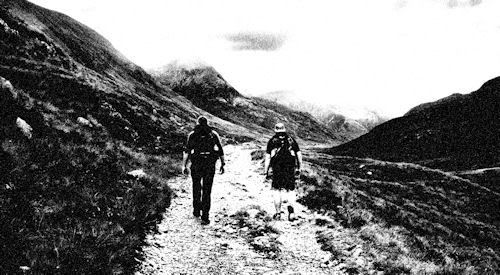 The West Highland Way-Fast and Light.
Again.
A team of three one going North to South, over three days, carrying all my supplies. This time there will be additional elements of fun attached. We're working out the detail with the good folks at The Adventure Trading Post of using the trip as a test for their SPOT Satellite Tracker. So insomniacs, those feeling unpressurised in their offices or not impressed with the telly should be able to monitor my progress/ see if I'm lying/ see if I crash and burn.
How this will work will become clear I'm sure, it'll be a blast.
Aye, that's torn it. I'll have to go now…