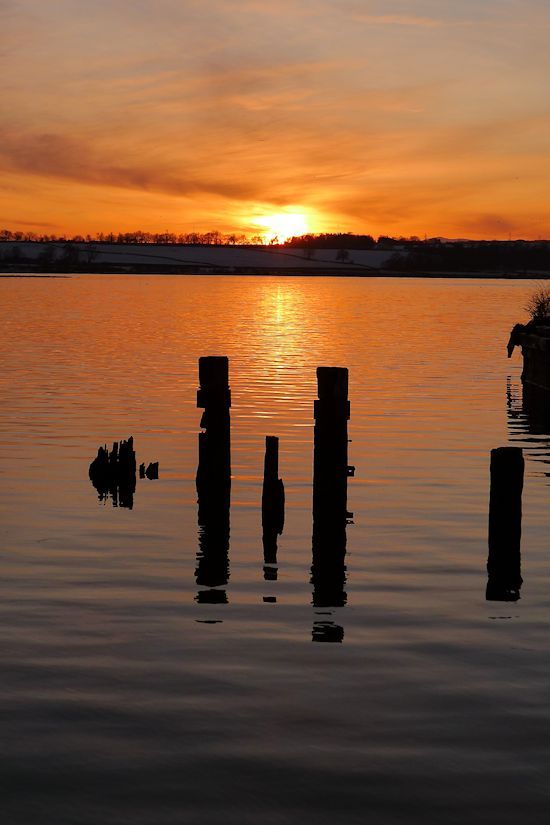 All I could see today were snowy slopes under blue skies and sunshine. Ben Lomond really did live up to its name, a bright beacon of white inaccessibility.
Still, the day had work progress of note and I did grab the camera when I got home and headed down to the old Scotts of Bowling shipyard.
Now desolate, I remember being allowed in to watch ships being launched when I was at school. It was quite something to see, so was watching the building process through my bedroom window. From flat plates and angle iron to a vessel by the application of skill and machinery. Working in a maritime museum right now does nothing to lighten my sense of outrage when it comes to this stuff, what a nation we once were, simply awesome.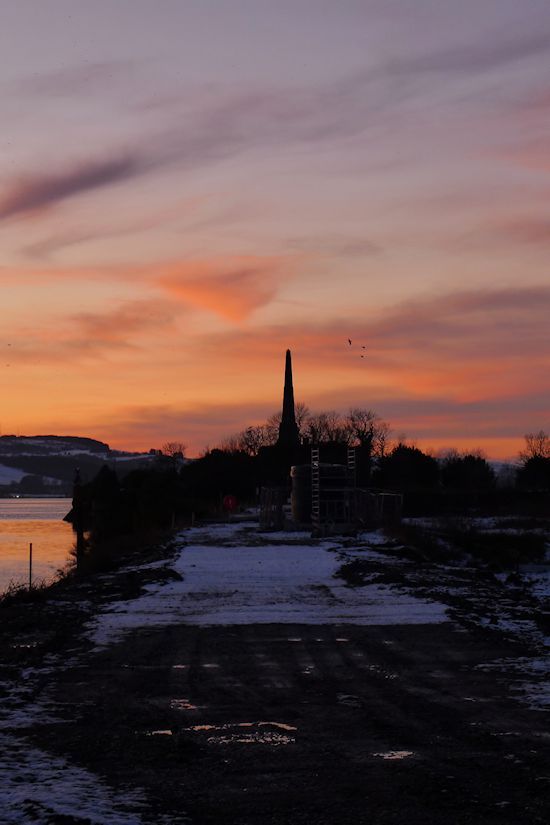 Esso own Dunglass castle above, it was once at the centre of a vast oil storage and distribution depot, where ships would come and go and the hillsides were tunnelled into to hide fuel from the German visitors who dropped bombs here on a nightly basis some 70 years ago. The tanks are all gone now (tunnels are still there) and the land is undergoing works to clean it up, we'll see what happens with that. Lots of piers that would be nice to have free access to, never mind the castle itself and the Bell Monument (the actual pointy bit) by the riverside, Henry Bell being a pioneer of steam ships.
I love living by the river, it has such a history and such a life to it. Being inland makes me itchy. Maybe that's why I always head west instead of the Cairngorms? A subconscious quirk.
The trees have always been there, they mark the boundary of the shipyard and the Esso terminal. They stand tall and straight but are so damned vulnerable, bulldozers skid (slowly) around them from time to time and I'm always worried that they'll suddenly be an inconvenience to some soulless bastard in a hard hat clutching a schematic.
Just like all of us in fact.