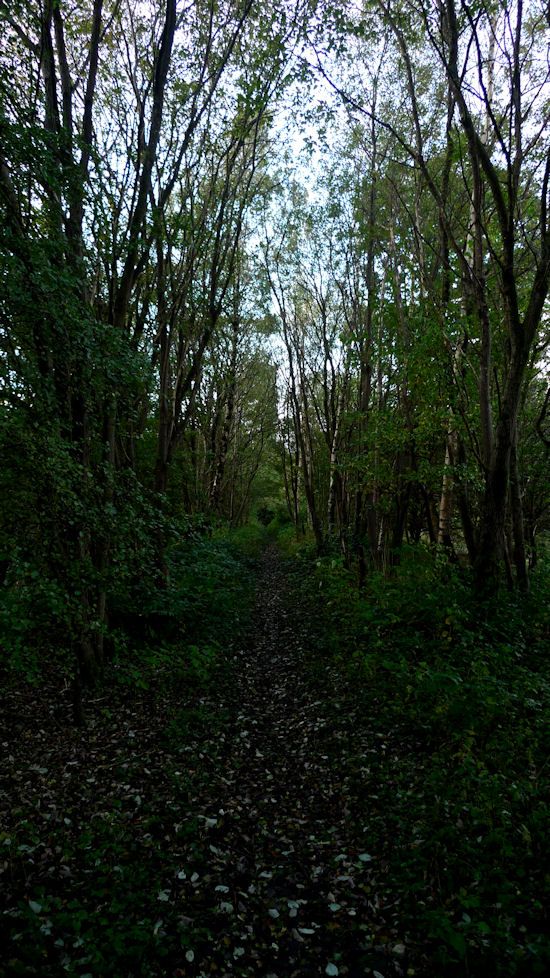 "Do short, intense training runs" says Craig. That's easy for him to say when he's sitting sipping cocktails out of half a coconut shell in Venezuela or whatever it was he's doing this weekend.
I was going to try for a longer ride this weekend, but by the time I got through all the personal and home admin it was about 1500hrs on a Sunday. Arse.
So I went for a short, sharp ride this evening, and my lungs and legs were indeed fully taxed by the sudden and very searching questions asked of them as I covered the ground in double quick time.
The muddy trail is also now covered in leaves and it's treacherous. I did lose the back end a few times and the front end once, which is always a worry. But a few dings on the shins from branches is all I came home with. And a couple of photies of course.
I got back to Bowling harbour as the sun was setting and spent a wee while on the beach sipping Nuun and watching the old timbers from the steamer pier grow blacker and sharper as the sun gave up on the day and headed off the wake up the Americans.
As the sun winked out, the rain started and I headed home. There's two weeks to go to the WHW*Falldoon, and I don't feel ready with it that close. I also had to admit to myself that I'm not going anywhere near a tent or a summit until this thing is over and done with.
I got in and the Adventure Show was on the telly, with the WHW race being featured. I watched and recognised every bit of trail. I can't wait, I wish I had kept my mouth shut, It'll be brilliant, what the hell am I doing.