Phil was looking at confirming his plans for a nav course in the Kilpatricks, and as the inside of my head is wallpapered with a map of the area, it was seen as an easy task for us to run round and check. Of course, that was the book, and the movie turned out to be very different.
The fog meant only one thing of course and climbing through a gap in nature's shag-pile carpet never fails to delight. Cold though, January cold as it should be, the last couple of weeks of Spring have got me all off balance.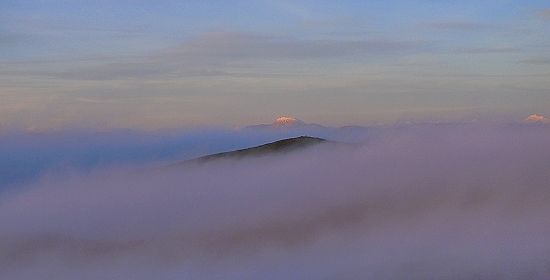 We took an unusual route, and managed to get clear of the cloud which was wafting ever higher. A nice wee perch at the edge of the forest is where we got a brew on and the sun started to sink over Muirshiel. The colours were the ones you would put a deposit down to see before you left home. It got even colder though, and yet again we were walking in insulating layers.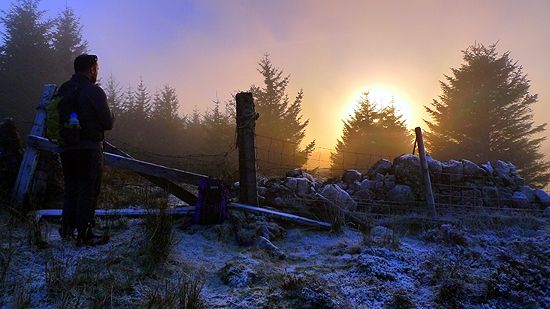 By the time we were wading through the murky fog to Overtoun House it was dark, and the old building looked every inch the creepy gothic haunt of mischief from an episode of Scooby Doo. It was a wee walk of joy and blessed relief from stuff and things.
I hadn't been away too long but it was all different when I got back, Holly was cheery, Joyce was merrily brandishing dinner, test kit had arrived from MSR, Lowe Alpine, Honey Stinger and Komperdell and the fact that I'll now be working until 3am didn't even bother me at all.
Nice.