It's the price you pay for having white fillings, they will fail at some point. I had two old ones go a couple of months back, a molar on either side, and after after a surprisingly long wait for an appointment (is having dental work becoming more popular, I didn't figure on it becoming this year's must-have lifestyle choice) I finally got myself in the padded chair today.
I'm not keen on it, I tend to expect discomfort and am never disappointed. Memories of an impacted wisdom tooth breaking in half and my jaw being "slightly notched" to get the root out loom large when I walk to the dentist, indeed some of the fillings I have are due to damage sustained during the battle for that same wisdom tooth.
But today after three injections pre-drilling I slavered "Sat new inshecshuns? Thay wus no senthashun at all." No was the answer, the needles had just missed all the nerves. This pain-free experience continued through the whole event, even my face-cramp was minor and when I stood up to leave I kept on waiting for more, but there was none. Magic.
Okay, the bill hurt, but that's fine, you can keep your metal fillings and for a doctor+nurse hourly rate it's really rather reasonable.
Hopefully all will be well, and I can now eat without trying to miss the two danger zones.
The photie? Seemed somehow related, that was around 1am yesterday at camp just off the summit of Ben Lawers.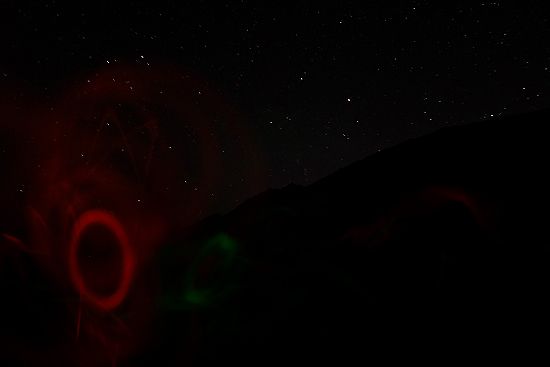 A warning from Alice Cooper: Unfinished Sweet
Candy everywhere, got chocolate in my hair,
Aching to get me.
Sticky sweet suckers in the Halloween air,
Aching to get me.
Saint Vitus dance on my molars tonight,
Aching to get me.
Aching to get me, get me oh …
Take it to the doc, I guess he ought to know,
La, da, da, da, da.
Which ones can stay, which ones gotta go.
La, da, da, da, da.
He looks in my mouth and then he starts to gloat.
He says my teeth are O.K.,
But my gums got to go.
Oh oh …
I come off the gas but I'm still seeing spies,
Aching to get me.
I can see them all through a glassy pair of eyes,
Aching to get me.
De Sade's gonna live in my mouth tonight,
La, da, da, da, da,
And the rotten tooth fairy is satisfied,
La, da, da, da, da,
Aching to get me, get me oh …