I've got a few bits and pieces in the current Trail mag. There's the one-person tent review (featuring the Kilpatrick Hills where I took all the photies of them in gale force winds over two days…) which I'll talk about later, a whole bunch of interesting stuff came out of that. My hike-a-bike to route Gulvain route is in there, seems like a lifetime ago that one, and finally it's nice to see the feature I did around the trip to Assynt last year.
Regular listeners might remember that one, I went to Assynt to backpack a route based on the freeform thinking that route planners apply when they're making a mountain marathon, in this case the 2006 LAMM. The team were all legends, except me, familiar face Phil (who took the only pictures I have that prove I was actually there) and Mike & Marian Parsons.

The full story of the trip is back in October on here, but the Trail piece is different, it actually explains properly what the hell we were doing, and that was using the mountain marathon ethic as a tool. Walkers and backpackers often follow a route, be it from a book, a magazine or a website, and that's fine, if I was going to the Lakes or Wales, that's what I'd be doing. But at home I look at the map, the weather, where I might get the motor parked and head out. That's not saying I avoid tracks and trails, that would just be stupid, but I like to have a bit of a wander too. Those who race will know that mountain marathon routes pretty much go "wherever", I love that and wanted to pass that on that sense of freedom and exploration.
This is the great thing about Trail, every feature in there has a little something different, an angle, a premise or a task. And while forum folk often mock that, it shows that they're always thinking and looking for different ways to be fresh, inspire folk and pull them in. If it was just trip report after trip report every issue it would be rubbish.
I wanted to get some race and race-derived gear in there too. Lightweight backpacking kit often seems half-arsed to me, designed purely for low weight rather than performance, so I'd rather go for race or alpine gear, sure it might be from less sexy bigger brands, but it's usually better made and doesn't weigh much if any more than the cult brand niche kit. If folk who want to shed weight and faff can find stuff in regular shops from familiar brands rather than seeking out specialist kit geek emporiums that has to be a good thing if it gets them in the lighter door. Lightweight should be for everyone, not just enthsiasts.
Evernew titanium kit is my specialsit exception from the line-up in the mag, only Bob Backpackinglight has that, it's really expensive and it's also the best cook kit I've ever used. Along with the Jetboil Flash now I think about, I love them both, but differently: like chocolate coated nougat and the cool side of the pillow.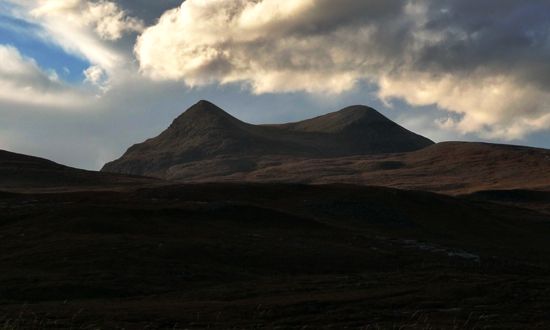 I learned a lot doing that feature, and indeed I wrestled with it at times. It's one thing writing up your solo adventure, it's a different thing being in a group as an observer, taking photies and notes and then trying to pull it all together. Interviewing friends is entirely bizarre.
Still, the trip was brilliant, even the two sleepless nights of gales couldn't dull the magic of the place and total inspiration I got from the land, the hills and my companions. I always hope a bit of the joy comes through in the writing, because you can't put smilies in a magazine to underline the point.