I had a nice question in the comments this week about the last post title and I realised that in nearly 15 years of post writing I've rarely had a relevant title, in fact I don't think there's much on here gives a clue as to any of the actual content. Ha, I like that.
So. with that in mind I'm starting a wee series of posts as lockdown grinds on called Tomorrow's Dream. It's a Black Sabbath song (of course) but it's also a very real hope. I've hit the wall, I want out there and I can physically feel the tension now.
I didn't think that would happen, I thought I was in control etc, but no. To choose not to go to the mountains because there's more important things at hand is one thing, to be barred from going by factors beyond my control has finally got to me.
So, I'm closing my eyes and going through 20 years of photies with a few words alongside to just touch my feet onto the ground, back then and right now.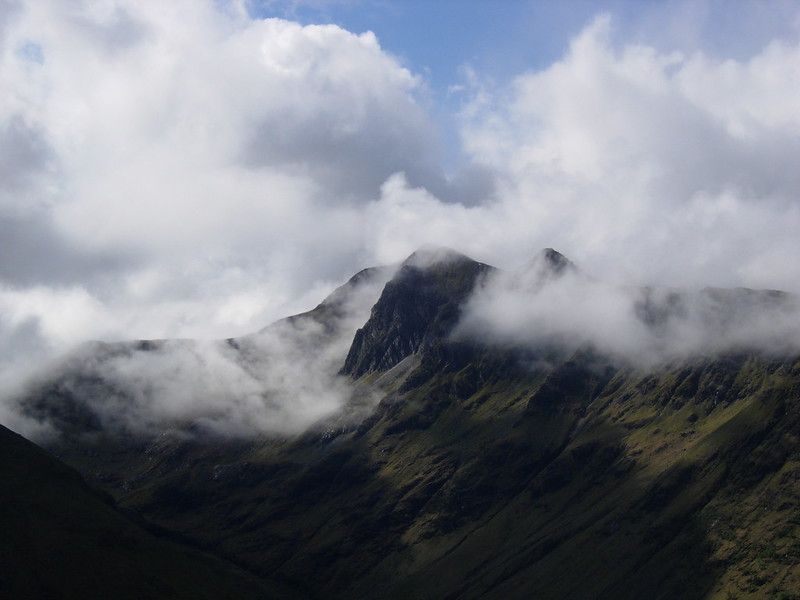 We'd climbed a fence and a wall to find a path through to the lower crags. I was doing a route for Trail Mag and I had assured them I had one for Ben Nevis that I'd never seen published. We were now looking for that, one step and pencil mark on an A4 printed cropped and enlarged map at a time.
It was fine spring day and there was much banter from Z and Brian as we climbed the long drag from the glen up the south of Nevis to find snow and surprisingly, people for the first time that day.
So much scree and boulders, but also views. The Mamores were wreathed in cloud but also streaked with sun and the grins stayed wide. My face was tight with sun, wind and snow when I got back down. That's a sign of a good day.
The route ended up a good one, I took in the CMD too and told the readers to walk back up the Glen to the Polldubh car park if they had to return to the start point.
I know folk did my routes because I got frequent feedback. One bloke on another route I wrote complained that my distances were unrealistic and he'd had a rough time, I'd walked it in deep snow while stopping to take photies and make cuppas, and he was there in summer. I learned a lot from feedback, didn't change my approach though. This stuff should sometimes be aspirational, not always easily accessible.
I've often thought of going back and repeating the route, there were views that you just don't get from anywhere else. Seen from high on Nevis the Mamores level out, on the southern flank, they look just awesome, the peaks stand out individually and impressively.
This was still on borrowed camera time, above and below. Below though that bigger pack show me arriving at camp on the summit of Carn Dearg to the north of Rannoch Station.
This was an early summit camp for me and it's still fresh in my mind for what I woke up to the next morning, which I'll probably get to when the photies pop up in whatever folder they're in.
"Are you not scared?" I've been asked a lot and no is the answer. On any summit in any conditions I've always felt at home despite some hairy moments such as wrecked tents or a blizzard trying to bury me in the night.
I hope that feeling comes from an understanding of my situation built from knowledge and experience and not just bravado wrangled from stupidity and being lucky. I'm going for the former, I think I know my shit by now.
That moment there, the arriving at somewhere new, touching the rock, digging the tent peg in and hearing the stove roar into life.
That moment there, that's tomorrow's dream.