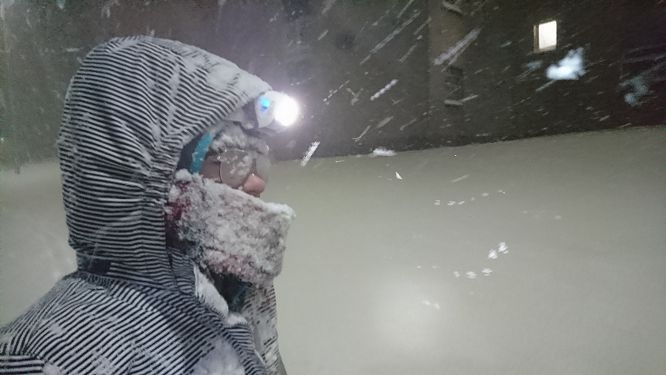 The truck was going nowhere from Wednesday onwards, school was shut etc, so this week was all about cuppas and walking to Granny's to have cuppas there as well. There was frequent playing in the snow too, followed by lots of wet clothes and more cuppas.
Walking home was fun. Holly entered into the spirit of the daily trek in a doomed polar expedition fashion which I think she carried off very well.
Hold on, someone's at the door, I think it's the council's child services…
This week will pass into legend, this'll be the one the kids will quote in years to come as "You think this is bad? You should have seen in back in '18, I was just ten then…".
It's been a nice respite from reality for us, we were prepared and safe at home when it all happened. I know others will have different stories to tell.
The ever muddier looking snow banks will linger for a while, but life will return to normal and now running a week behind on Monday.
I'll catch up then. Maybe.