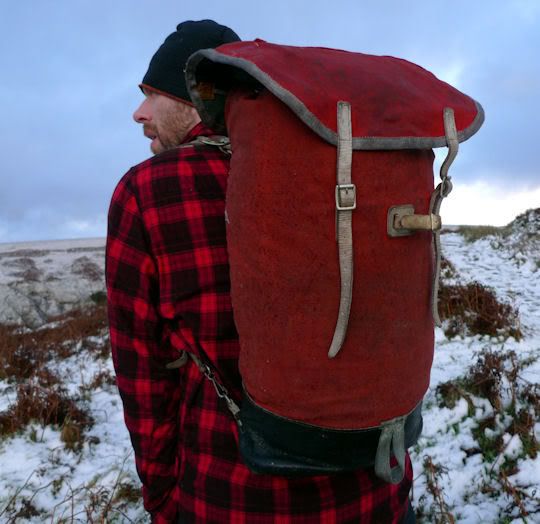 I recently got a hold of that original Karrimor Whillans Alpiniste above. The three words that make up the title are iconic and legendary for different reasons, but if we look at the pack from the point of view of it being a piece of classic innovative design, there's a name missing. Mike Parsons. 
As Karrimor owner until '96 Mike designed and manufactured kit the names of which are as famous as the names who used it: Whillans and Haston Alpiniste packs, Karrimat, KSB's, Jaguar SA, Hot Ice, Hot Earth, Alpiniste fleece and more. Karrimor gear often seemed set apart from other companies, looking back that's because they were ahead of their time. Design cues from Karrimor's heyday can be seen in packs and clothing from most other brands to this day as many of the innovations became the standard.
It's not all about nostalgia though. Mike is as active and enthusistic as ever with OMM, having created and evolved a vital range of equipment in only a few years, and is set to expand the pack and clothing range with some fresh thinking over the next few seasons.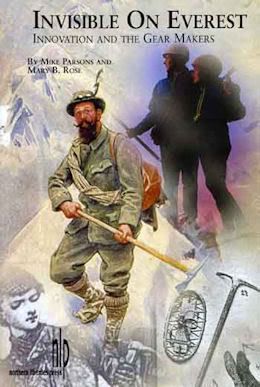 Mike co-wrote a book with Mary B Rose called "Invisible on Everest", a history of gear with detail to spin the head. There's still an awful lot of stories and information unpublished, both on the gear side and from the names involved, including Don Whillans. It's going to be interesting to see them so we can fill in the blanks and get the real picture.
As regular listeners will know I test OMM kit, and when I got the Whillans Alpiniste a couple of weeks back there was as much excitement from the folk there as there was from me (see, it's not all bean counting and aiming for mass market appeal, some companies still love their gear).
Mike Parsons supplies some inside info on the pack below, and also how relevant the principles are to what he's doing today.
A wee look over the pack.
I've used the pack a couple of times, and although I miss features like bottle pockets it was a revelation how comfortable it was. The leather and felt shoulder straps are low profile and supple, the metal rings that attach them to the pack give great freedom of movement. I didn't miss a chest strap which surprised me, it's stable and secure. The thick canvas appears to be pretty much waterproof, it wets out and water doesn't penetrate, even if its windblown rain. There's no snowlock extension, you just pull the lace tight at the top of the pack and the wide lid keeps the weather out, and very effectively too. The lid has a huge zipped pocket underneath as well.
It's a great piece of kit.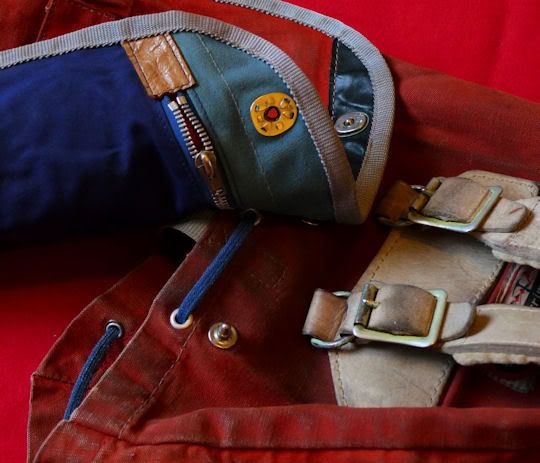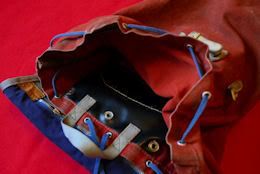 The lid is removable, with three press studs mounted through leather reinforced patches. Mike remembers the five pronged punch that he used to make the holes for the stud assembly, and also that they used to have to make extra flaps because folk would lose them. Not an easy task, the studs are maybe a little worn now but the lid is still secure on there.
The buckles are all prong type, very secure but faffy with gloves. Metal buckles of different types stayed on the packs for some years as Mike recalls insisting on keeping certain metal buckles because of need for absolute security, crampon straps were metal prong/woven slotted web = zero chance of losing crampons through a buckle opening.
It's interesting to note a Karrimor tradition with the Whillans, two spare straps were included. They could be used to extend the lid opening to secure gear under it or legthen the shoulder straps to accomodate cold weather layers or Brian Blessed. Every Elite series Karrimor pack I ever owned came with two spare straps.
Mike Parsons Q&A
The pack is surprisingly lightweight. Was this an important factor at the time, to make it as lightweight as possible?
"We didnt even talk about weight, but such a small pack (27L) indicates how light the alpinistes of the day we going. Don Whillans was the leading Brit alpiniste through until late 60's, and as Dennis Grey has quoted this is completely under rated in the 'Villain' book.
The pack was upsized when Dougal Haston came on the scene – he had just done the Eiger in winter ( 3 yrs previously) and bigger packs were needed, and that also coincidentally fitted the needs of the Brit- Scots (camping) weekend climber.
So HOW MUCH does it weigh? " 
On my kitchen scales, 1300g with the two spare straps included.
Natural materials are used throughout. The pack is in fine usable condition after 40+ years, what's your feeling on the fabric choice versus what's being used today? 

"I can feel the incredible amount of work in it from 2 perspectives; we were very small at the time so I physically did myself some of the operations on your pack, its part of me. But each part had to be individually cut using several different processes, selecting the leather carefully and using the correct part of it (yes all parts of the beast's leather are not equal!) and all the products that followed at Karrimor over many years were the subject of process innovation which is what the user does not see or think about, but its what contributed to Karrimor's great success as much as the product design."
How much did Don Whillans influence the design?
"In 1963 a guy arrived in our retail store ( Karrimor was a small upstairs workshop with 7 people including me!) and said; "I see you are making a pack for a mate of mine, Joe Brown, could you make one for me?" Yes what do you want? He gave me one example pack for size and asked for 3 or 4 key features, the rest was all mine. I made all patterns, sewed first samples complete etc."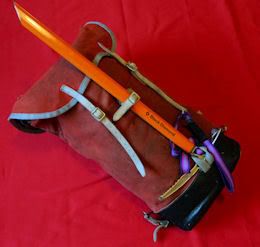 All the regular recognisable features (tall, narrow shape/lid crampon attachment/aice xe loop/ zipped lid pocket etc) are there for an alpine pack. Did you have a sense at the time that you'd got it just right and were setting a benchmark, or did you just design what was needed? 
"No in short, but that came later, ie the need to set the standard again for the next generation; was the first time around luck or…could I do it again?"
The design was refined throughout your years as owner of Karrimor, through the Haston and other Alpiniste models, and you continue that same evolutionary line at OMM with the Villain. Are you still pushing for that perfect pack, reacting to what users need?
"Every generation of pack reflects the needs of the sport in that period and the sport always moves on. Thats why I wanted to call my latest pack the ViIllain because it represented not simply the start point but a journey.  Yes the quest for the definitive pack for todays alpiniste continues, but it is no longer the focus of the market place; but that gives me more space to innovate!"
The Karrimor logo is sewn on where you can't see it, unthinkable in today's brand obsessed culture. When did highly visible branding become important?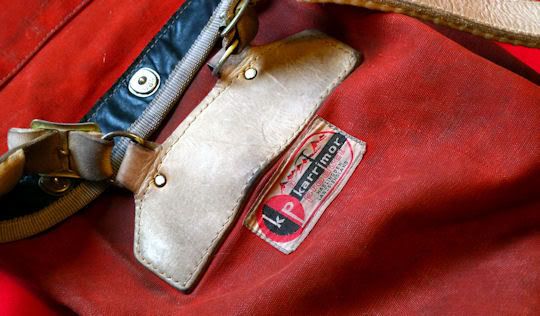 "Well, what everyone did was put labels on the back.
One day we asked ourselves; would it be acceptable to put it on the front? A bold move then, which seems amusingly simple now."
There's more classic Karrimor kit here. In Part Two Mike tells us about The OMM Villain and what's next for OMM.