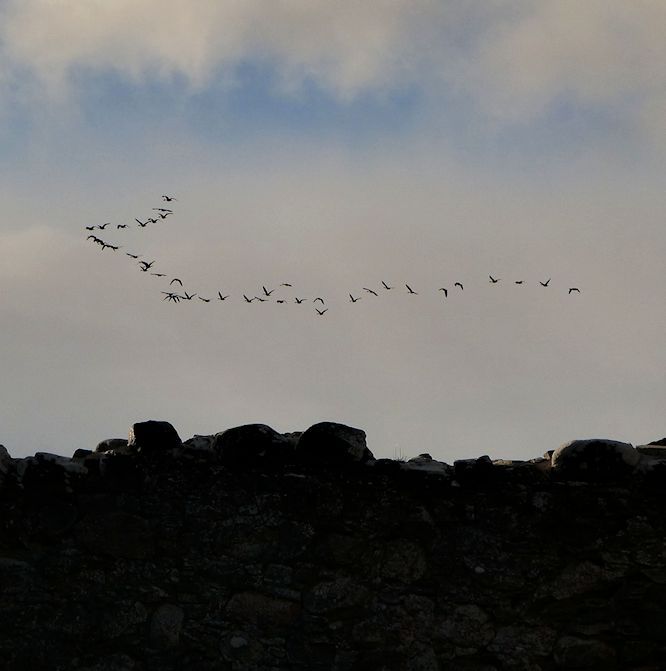 It seems like a lifetime ago now.
We headed north on the A9 with a mission, a mission and a gift. The gift was a night in The Boat Country Inn in boat of Garten and the mission was to go and enjoy it.
We left early so there was no rush with time to stop and play on the way. First stop was Dunkeld to meet Gus and Rach for lunch at The Scottish Deli.
Can't remember the last time I was in Dunkeld and the deli itself was lovely, half Victorian kitchen and half big city lunch stop. Great food, great banter.
They went off to the hills with their bikes, we headed north.
The winter sun was low but bright, we just couldn't see it. A few flakes of snow would drift towards the windscreen but there was always blue sky ahead.
House of Bruar is a faceless tourist trap that could be anywhere in Scotland, but given that it's exploded outwards into it's surroundings it must be doing very well.
The restaurant is also amazing.
We'd went into Blair Atholl for fuel and of course we now needed cuppas after those difficulties.
There were no difficulties and we didn't really need a cuppa but what the hell. And there was cake, dear god, the cake.
It was still bright, still early enough, so we thought we'd take a wander up to the falls behind the tartan metropolis. An easy track, beautiful surroundings and the sun just out of reach the whole time.
Like the rest of the trip, my camera was elsewhere, I've got so used to using my phone now. And wearing Converse in the hills. And it's fine.
It's worth an hour of your time this wee loop, there's big drops, gnarly trees and snatches of views across the wide strath below. The bridges and falls are very fine and it slows the pace a little.
I really enjoy these little side quests, for so many years it was all about the hills, now I'm just loving being out there, wherever that is.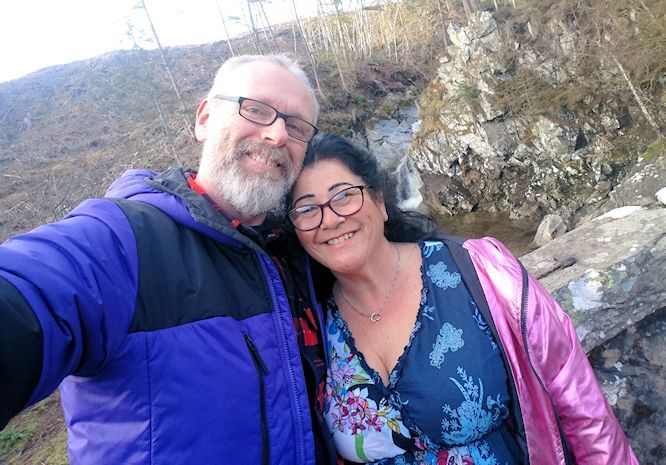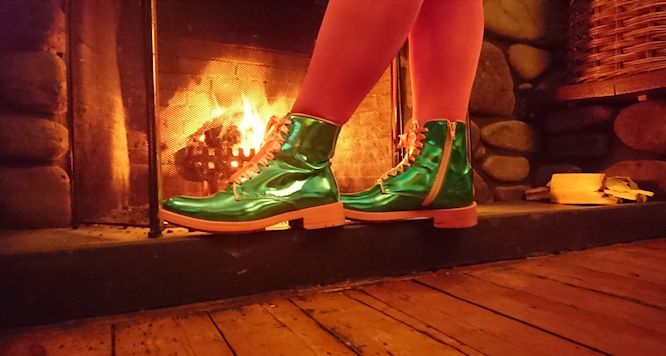 The Boat Inn is a lovely place. Even out of season the room was warm and clean, everything stocked for us on arrival.
Downstairs had a few locals eating and at the bar and a sprinkling of guests for dinner too.
Dinner is where it all went wrong. It was gorgeous, the food, by the open fire. But we'd already snacked way too much, but we couldn't leave it, it was too good.
A romantic retreat is not lying flat on your back all night holding your belly going O0000hhhhhh……..
Lesson learned? Unlikely.
But the morning was bright, the hills were white across the roof of the station and we had exploring to do. We'd just start it slowly.
After breakfast. A light breakfast.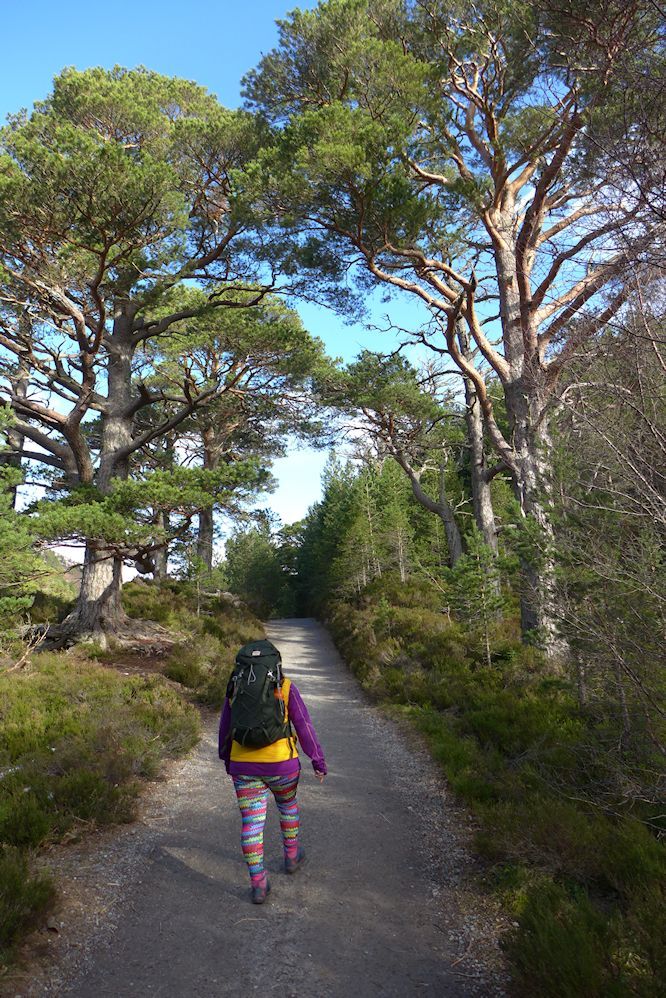 Aviemore was briefly visited for supplies. It's getting ever more newtownesque. I suppose it has to as it grows, but it's such a characterless place anyway and it's not improving with time.
Better but feeling like it's turning to the Lake District for how to present itself to the world was Glenmore. Within minutes though, it's Scots Pine, blue sky and snow fringed tops.
I don't come here enough.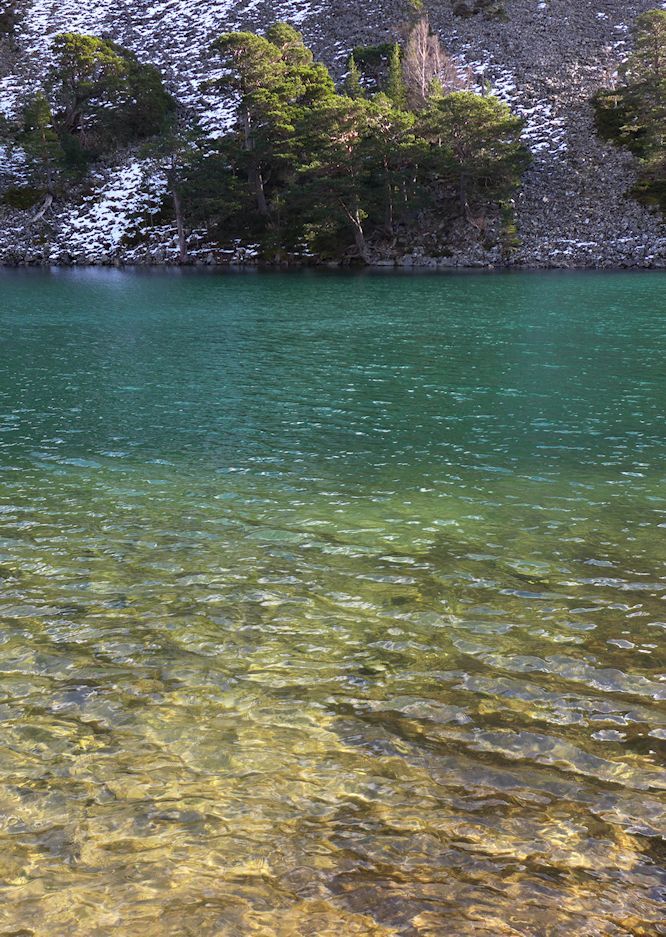 The walk to An Lochan Uaine is glorious. Clear, colourful, cool and bright. It was smiles all the way and a fair few others on foot or saddles felt the same.
The water was indeed green, choppy too as a wind flowed freely down the Ryvoan Pass. We found shelter at the far end and warmed up with a cuppa as the sun sparkled on the wee waves breaking on the rocky banks.
It's a pace you could just sit, empty your head and fill your heart and soul.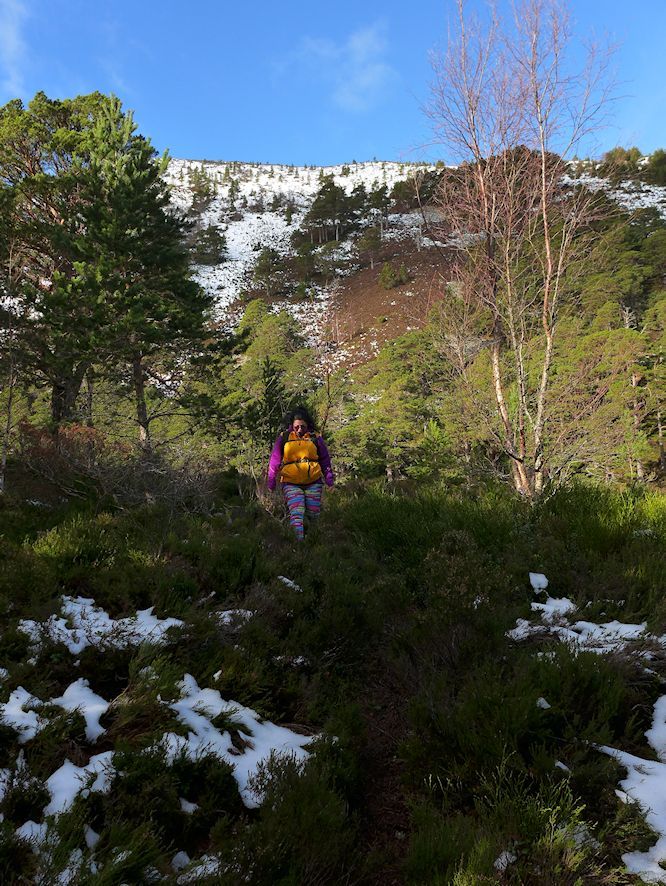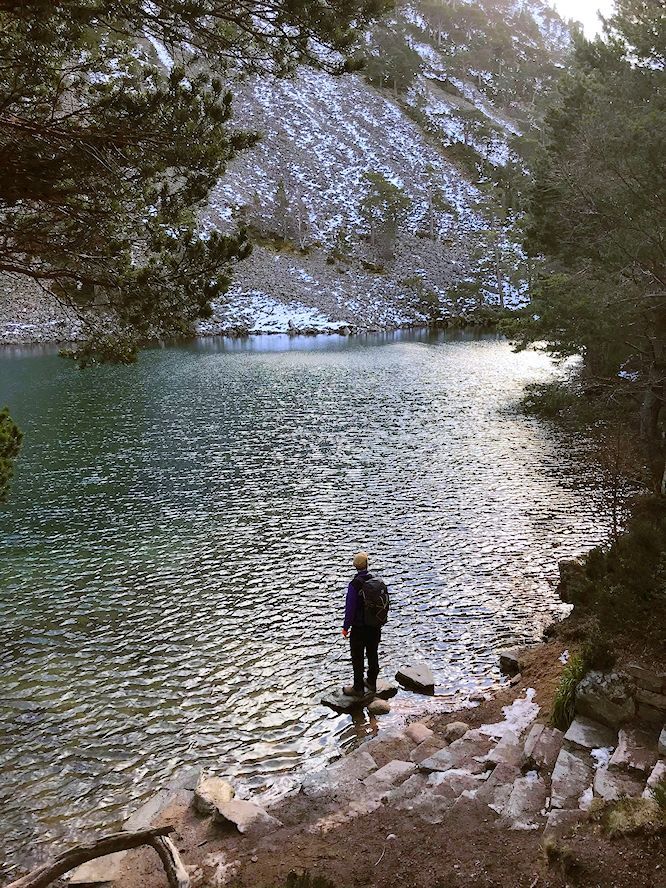 We pushed on up the pass and by the bothy. The views down to Strath Nethy were inviting but inconvenient, we'd be far from the motor with along walk back round in the dark before the drive home.
Another day maybe. We say that a lot, our wish list grows ever longer. Lockdown is not helping it.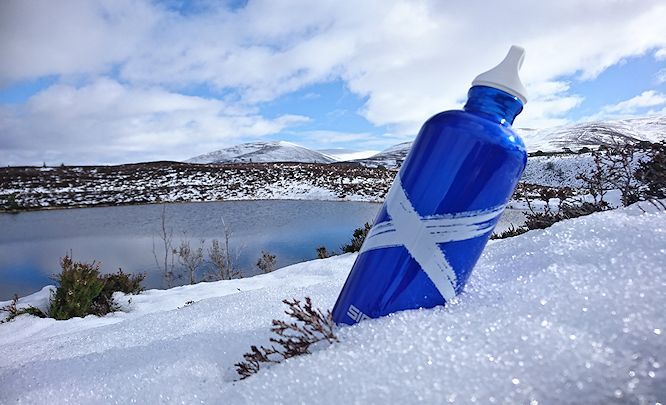 I used to say that "we're all just dressing up to go out and play" and it's never been truer. We just fanny about out here, there's such a joy to just being out.
The joy was strained a little for Linda when we took the alternative track at the lochan which climbs steeply up the lower slopes of Meall a' Buachaille.
It is steep and rough and if the awesome pines didn't line it all the way it would actually feel pretty exposed in places, plus Linda was convinced that my "It levels out soon…" was just a big fat lie.
It does level out around 430m and all was forgiven. It's a stunning wee trail this, the trees are beautiful and the occasional views are wee wow moments.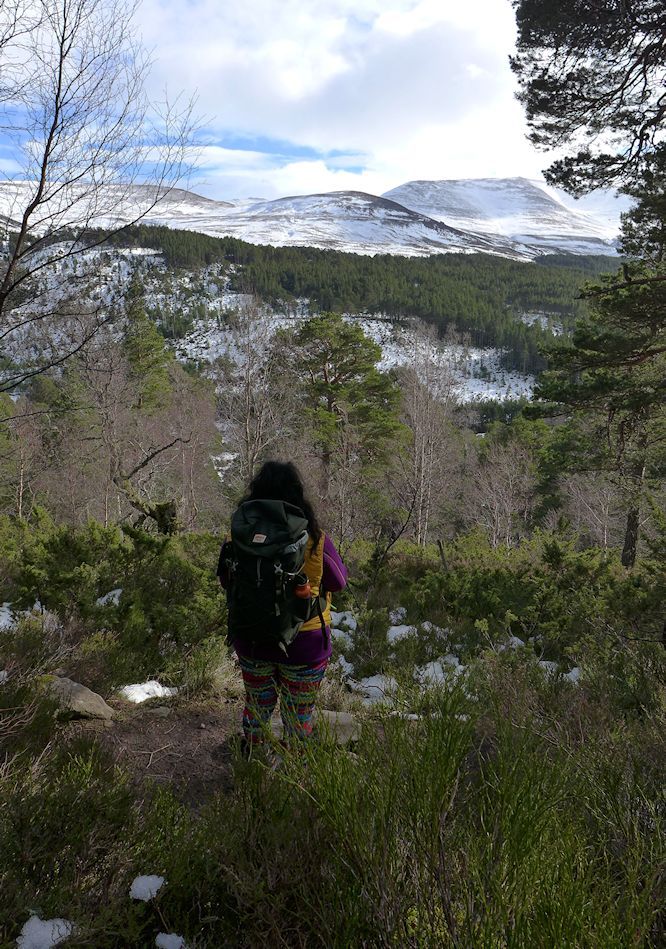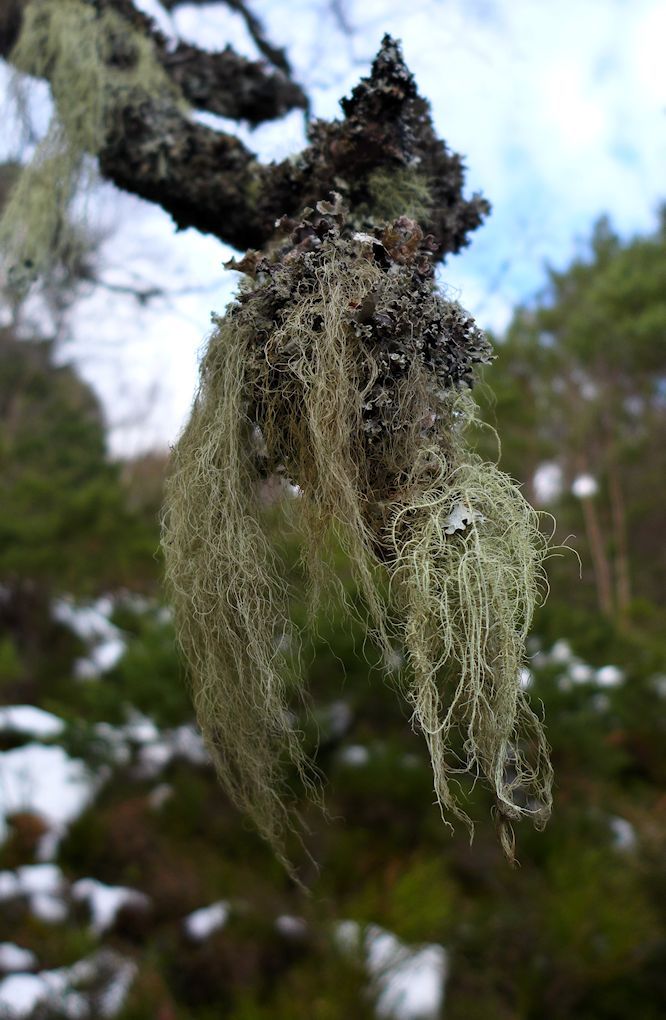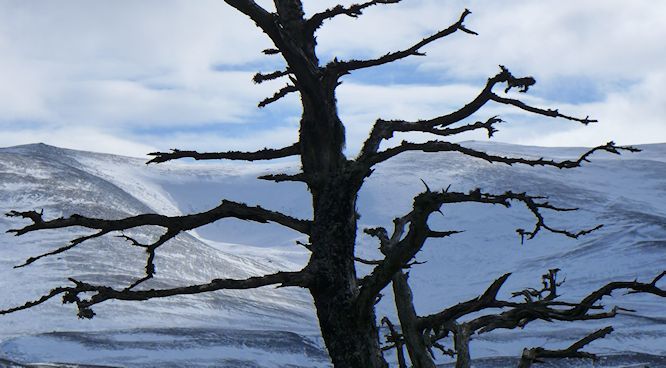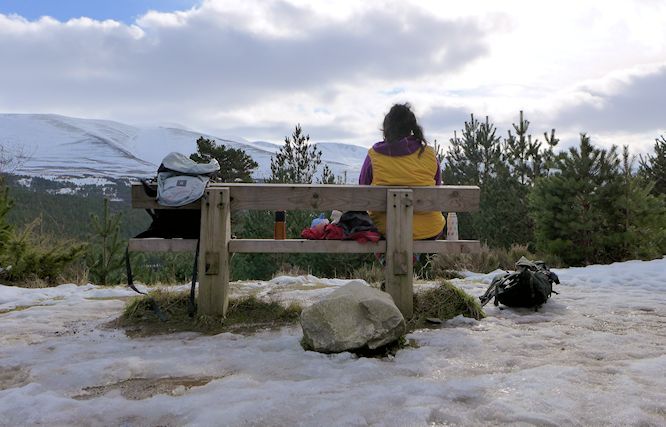 The last of lunch was taken on the most random on benches. You just walk out of the trees and there's the forest road and a bench.
A combination of relief, joy and disappointment really.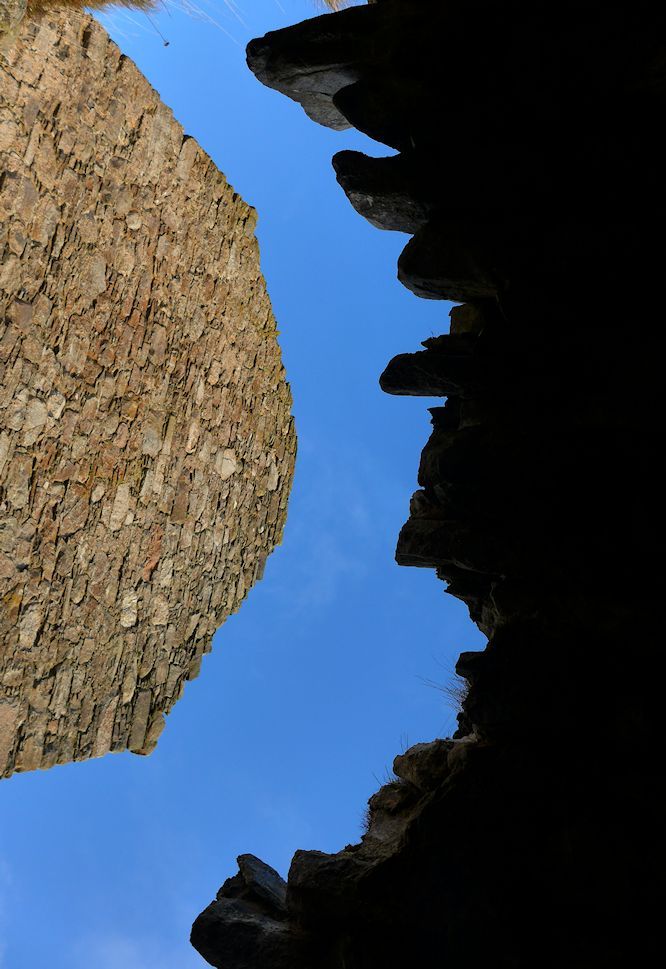 Ruthven Barracks on the way home was a must. The warm, low light, the winter horizon and the chill wind brought it great atmosphere.
Such an odd place on its wee island.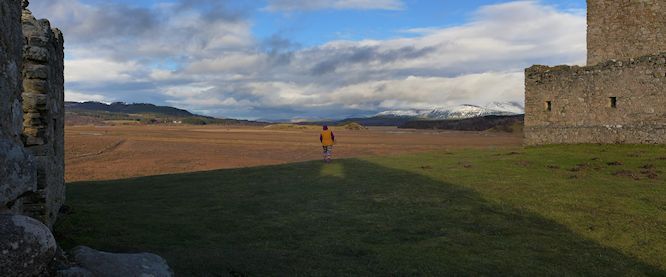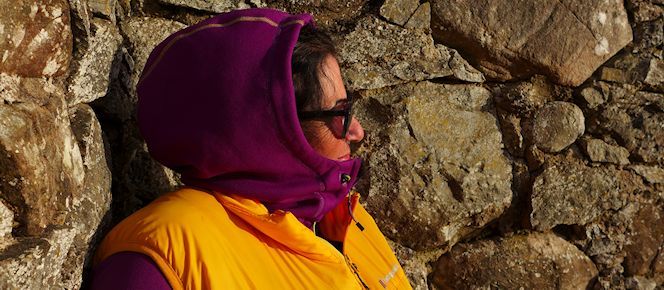 We had snow on the road south, a hidden sunset and very tired cuppas at a garage on the A9.
A mad dash in many ways, but that's kinda what we do. So much time lost, so much to catch up on, new memories to make and life to live.
It's waiting for us all again. Not long, , I'll keep myself that.