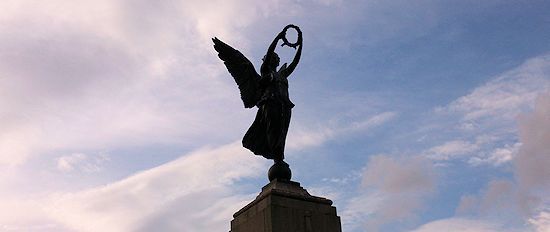 Summer's grinding on but the days of rain have been glorious. It was a joy driving on the M74 at 25 mph in the midst of the general panic as spray solidified around us and lightning flashed above.
I was driving to exams too, renewing expiring tickets at great personal expense. How many engineers kill people every year doing poor gas work? How many drivers kill people every year doing poor driving? Exactly.
I'm not against periodic assessment and retraining at all, but let's get our priorities right, if I've got to spend £1K to renew just one ticket why aren't drivers paying a tenth of that every five years to get reassessed to do something that's for more costly in human terms? Because the politicians are too scared that's why.
Anyway, two more days of exams left, it's gone okay so far, let's see if my nerve holds. It's a good centre, well set up, the trainer is a good guy who knows his stuff from a theory and more importantly practical persepective. A thousand pounds though, and I've still more tickets to replace. Sigh.
Still, once it's done I'm off for a couple of days to somewhere nice with a long walk in and views out to sea from a 900m bivy. I'm needing it.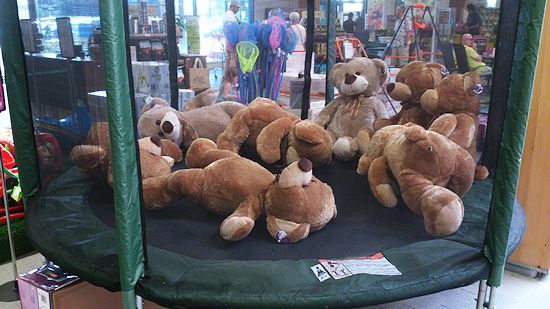 I was horrified by this scene in a Dobbies garden centre when I met folks for a cuppa. It's a bear concentration camp and the inmates are in various stages of despair and declining health. I wrote to my MSP immediately.
All DWR (water repellency on waterproof fabrics) is rubbish to one extent or another, whatever they say, it wears off immediately or sooner rather than later and no amount of treatments will restore it for any length of time.
Look at that leaf, as seen earlier today in Victoria Park. Every day out there in sun and rain, snow and wind and the water's beading on it like a sprinkle of diamonds. Nature kicks our arses again.
Ditch your technical fabrics, lets wear denim, leather and leaves. Possibly moss and bark in winter also.
The park gates have been restored, the castings made locally by a distant relation as Holly discovered along with some serious thinking apparently.
Now with tea. a tea biscuit and a spare hour, I'm going to write a couple of gear reviews. Bloody hell, imagine that.