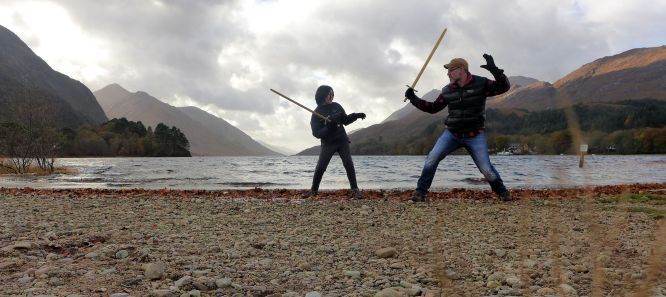 Heading for the hills is something people say when they're referencing an avoidance technique. I guess then me and the girl were playing hide and seek.
The Lost Valley was always going to be our first stop on the way up. The truck got spotted in the car park by a buddy passing through Glen Coe.
My first thought was that I'll never be a secret agent driving something so identifiable. But then, James Bond wasn't running around in Vauxhall* Cavalier was he.
*Spellcheck just wanted me to change that to Valhalla. What the hell man.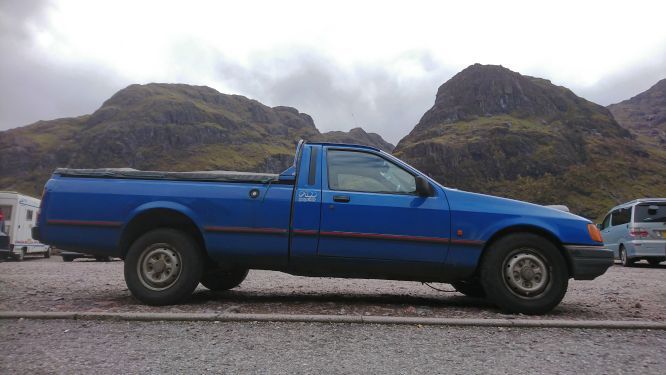 It was spitting a bit but still really busy. The car parks were mobbed and the hills full of the colour spots of jackets going up, down and along.
It's a nice wee wander up, haven't been for a while. Don't remember the rope banister up the rocks on the south side of the bridge, it was deep snow last time so maybe I missed it.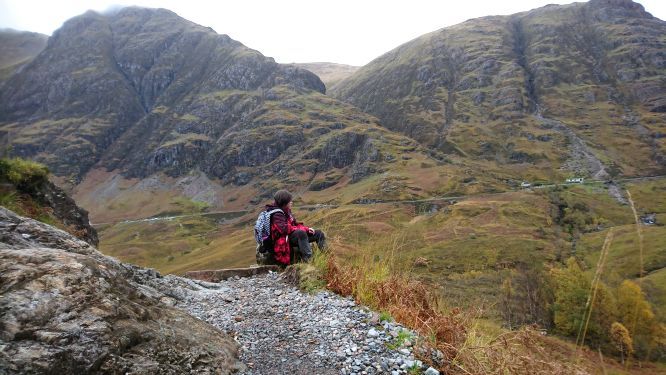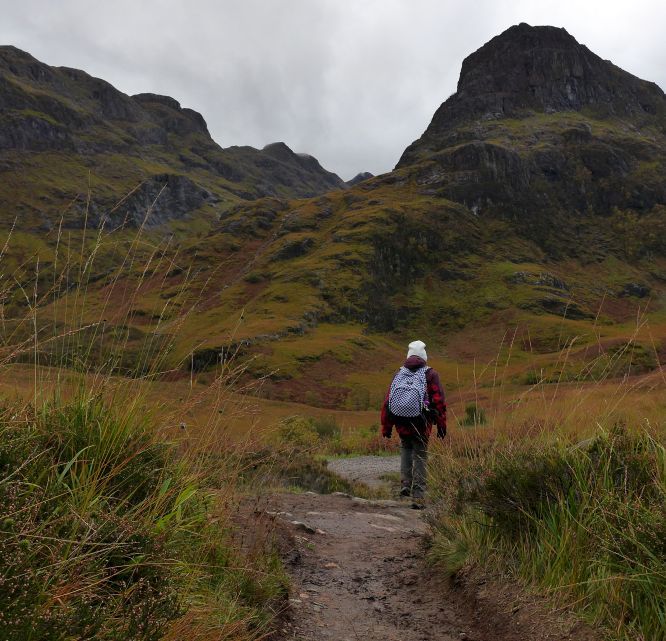 I also forgot how close the path is to the gorge, in fact there is no distance at all between the two in places. Holly did well but I was a little rattled at times watching her.
We got into the tumble of rocks and trees and stopped for a drink and a snack. It was humid and grey and felt like it was getting duller all the time.
Our hearts weren't in it, dinner seemed like a better option. So after some fanning about we headed back down, home was just up the road a wee bit.
Tourist trap and calendar cliche it may be, but this was my first Munro and this place really is just awesome.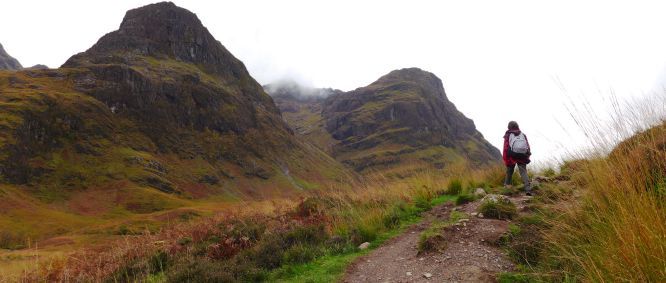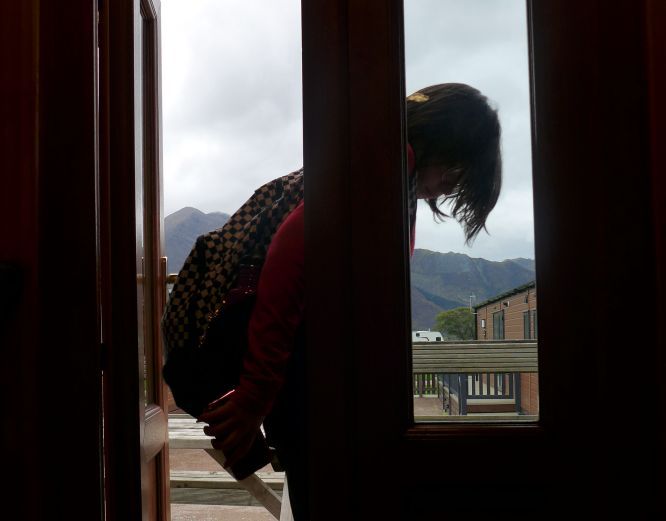 Invercoe was quiet and Holly loved the hobbit hut. Clean and basic, it's good fun and had everything we needed. She did roll off the bunk in the night, but she does that, so it's fine.
The nights' expedition was a headtorch walk to the Ballachulish Coop for pastries. This place really is a life saver for trips up here. We saw a bat on the ground by the path. I told Holly it had been stunned in a life or death fight with an extra large moth and was now resting.
Aye.
Breakfast was in the cafe and the bad news over the patchy wifi was that the Gondola at Nevis Range was off due to high winds with an update at 1200.
We headed up anyway, got to be optimistic.
Optimism doesn't drop wind speed and we were in Ft Bill when the gondola shut for the day. Treasures of the Earth maybe? We swung left. It might be windy but it was gorgeous, the cloud was broken and was too bright a day for a museum. We'll keep going.
Ended up at Glenfinnan and did the whole tourist bit, exhibition, monument and cafe. Yes, we bought wooden swords. We still fight with them nightly, the furniture isn't happy.
There can be only one?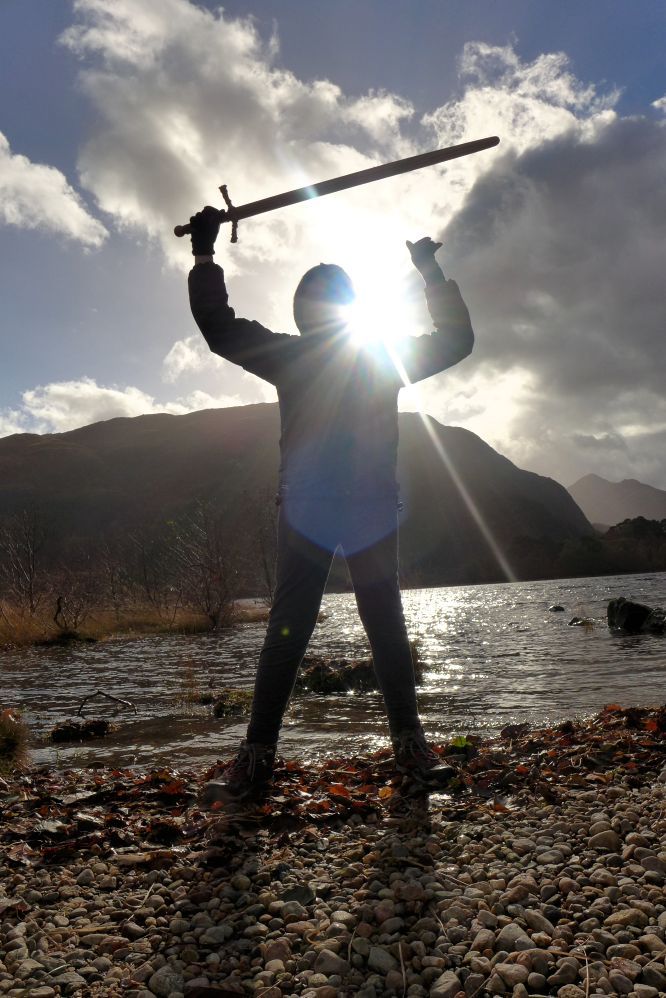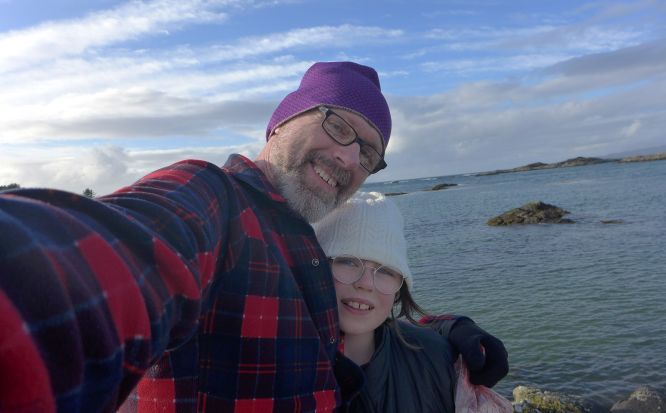 Further on was the only way to go. The road to Mallaig is fast and easy now but takes you past all the good stuff. Not today.
My first trips up here were on the old road through Arisaig and Morar and seeing them again now the bypass was vital now that all the freight is off the rails and on the road. Has made the villages a little desolate feeling though. Doesn't help being out of season I suppose.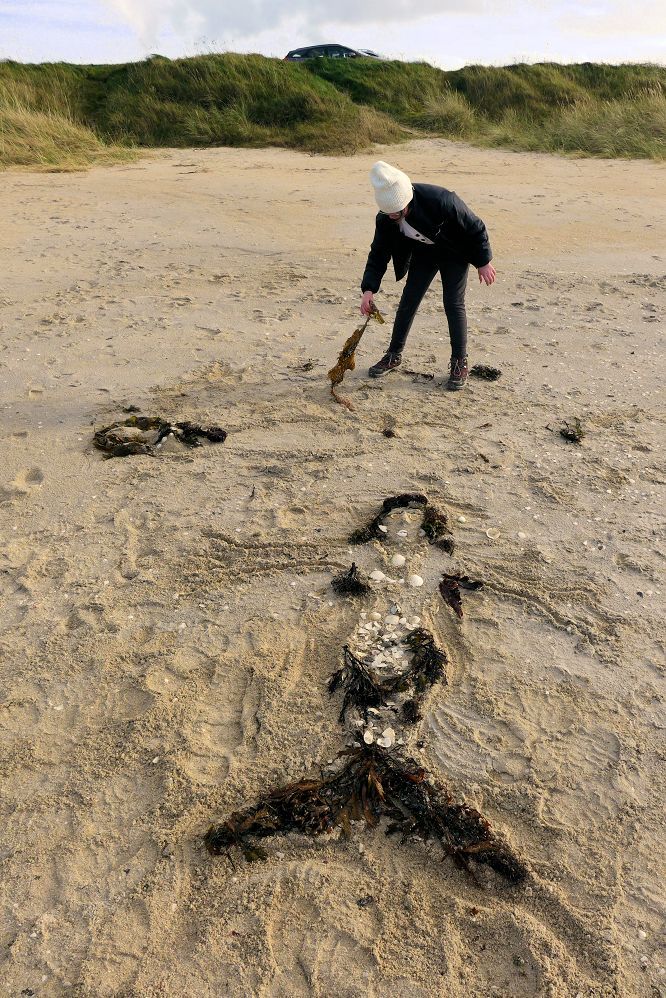 The beaches are beautiful and we stopped at more than one. There were plenty of art materials for mermaid sculptures which the tide crept towards constantly, but it totally wasn't a race to see who finished first.
It was me.
So many shells and the sea crushes them into the cracks in the rock all along the beach.
Miles from worries and hassle with blue skies, snacks and laughter. I think part me is still there.
How long did that take to wear away and how much longer will it last?
Mallaig has mixed memories for me, fun times heading for the ferry and also being chased by the locals for having long hair. Today it was kinda quaint, a sleepy fishing village where there's a gap between the shops shutting and the chippy opening.
It gave us extra time to explore and watch the sky. It was cooking something up, a sundog shimmered briefly as the sun sank towards the Sound of Rum.
It was cold, we wrapped up and ate our (very tasty) chippy on the rocks as we watched the day slip away.
I dropped the tailgate to make a table and got the stove on, we had hot cuppas in our hands as the sky burst into flame.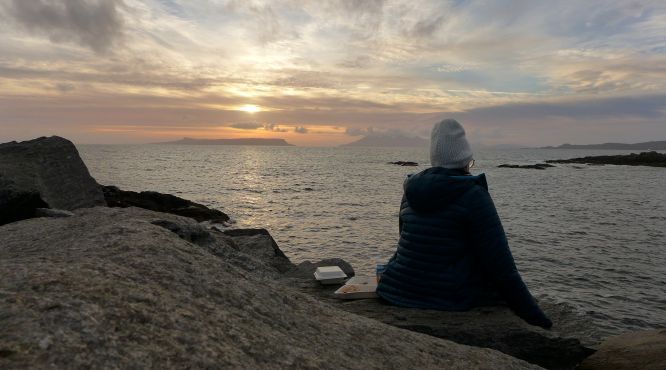 I don't know if anything can every really be perfect, but there are moments, or even days that are just right and maybe that's as close to perfect as you need.
Every day we spend doing this stuff I will treasure. High school isn't so far away now and I feel time is passing ever quicker.
For now though I have a best pal who laughs with me as much as at me and wants to do the same daft stuff as I do and in that ridiculous old truck too.
Ach, maybe can things can sometimes be perfect.