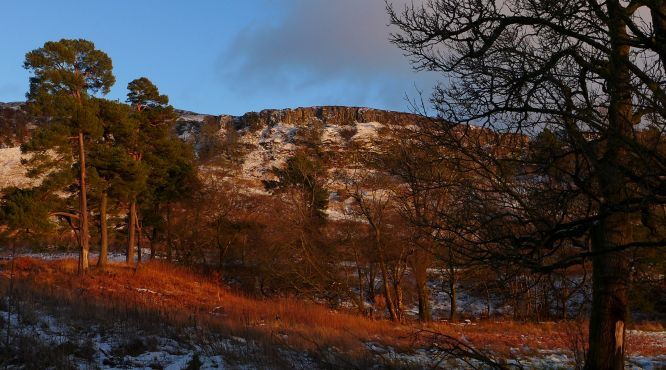 I got there a wee bit later than planned, the sun was already slipping and the road was too icy for the truck so I had to leg it up the hill.
That was a shock to the system.
The light was just gorgeous, the snow was orange and pink and the low sun brought out lines of dark shadow on every surface that had a ripple or a pattern.
There were thick clouds to the west blocking some of the rays which cast a camouflage across the site, patches of bright and dark but all with a little glow as the sun burned into the horizon.
The three lassies on bench were full of laughs and as a dad of one of my own I was pleased to see they were properly wrapped up for the conditions. Hopefully they'll remember the directions and they'll find me on here so I can send them the photies.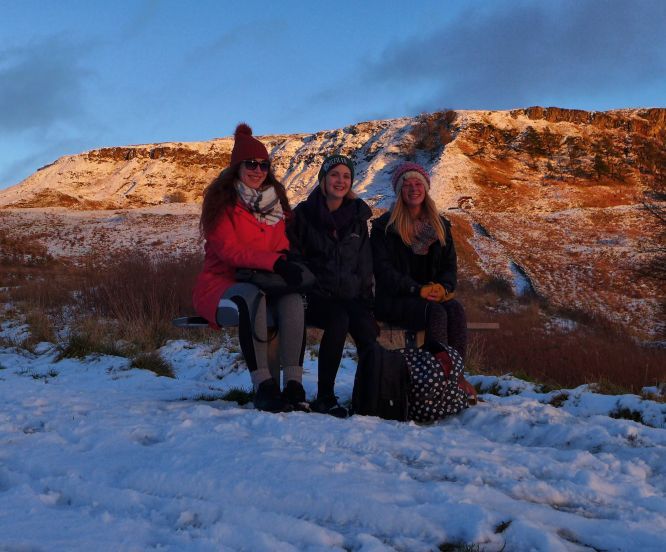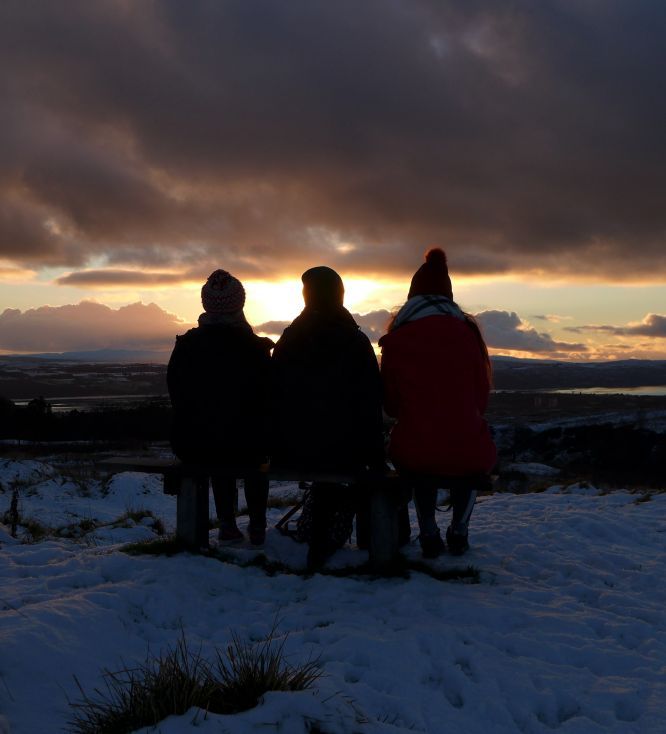 The site was busy, lots of folk heading down as it got darker. Good to see, I was always a solo twilight wanderer up here, the Lang Craigs really have become a proper local hang out.
The ground was frozen, as I went higher and the temperature went lower I pulled on some spikes and took to the top trail for the best views.
Oh those views, so much winter up that loch, got to get up there.