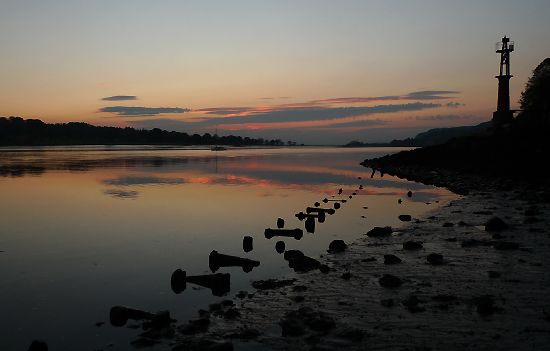 Drive drive drive drive, not sleep not sleep not sleep not sleep, gear gear gear gear, drive drive drive drive, sleep, work etc
It was a good trip, roads were okay, hotel was tireder than I was after spending a night in it and OTS was good, partly for the gear and partly for the people there as I caught up with folks I haven't seen in ages. I'll write it up soon, it's been all go since I got back and the straw is hanging out of my shirt.
Still, when I reversed into the drive tonight and looked across the river I never even got as far as pulling on the handbrake, heading a mile or so up the road instead to catch the last rays over the river. Some things transcend fatigue.
Including signs in motorway services whose actual language struggles with it's original intentions. This one just made me want to argue with the management about wanting to bring my 17 year old baby into the fruit machine cubicle. I mean, what harm would it do?