It's been a grey year so far, the patches of blue have proved elusive. Seen some in the distance, just haven't managed to stand in one.
The plan was a pleasant wander from Tyndrum to Bridge of Orchy on the Way with a train back to the start.
I knew the trains were on a limited service, it was just the 2nd so not complaining, but I didn't know the hotel was shut for winter until someone told us when Beinn Dorain was the biggest thing in the forward view.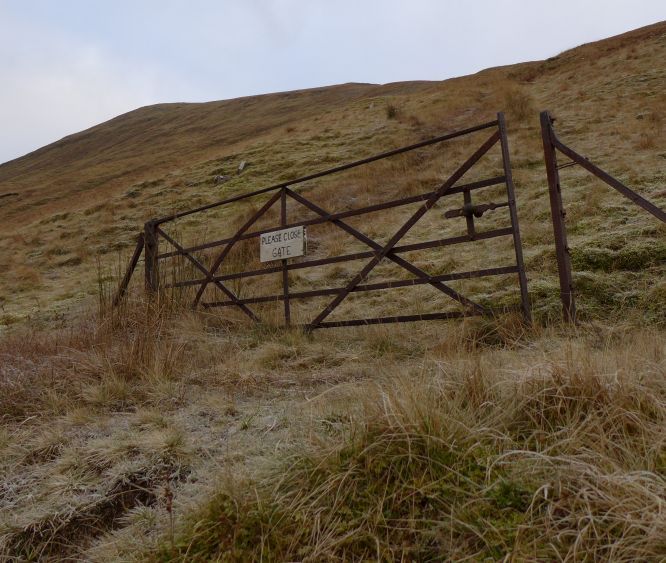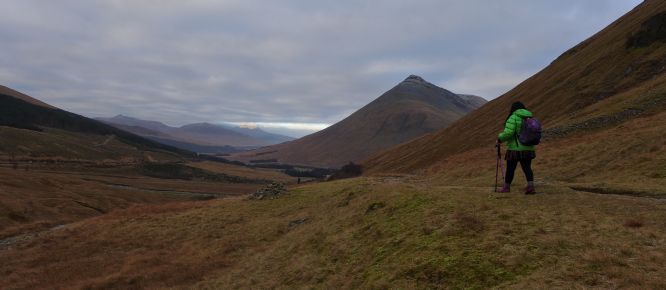 It was cold, even my insulated gloves couldn't keep the nip from my fingertips as the on-the-flat walk kept my heart rate low and temperature down.
I felt on the brink of being chilled, the path was iced and the ground never thawed with the single patch of sunlight sitting far ahead on the Black Mount, mocking my thoughts of a clear winter's day to start the year.
The thought of freezing our arses off in Bridge of Orchy for a couple of hours was very much on my mind as the train wasn't until seven.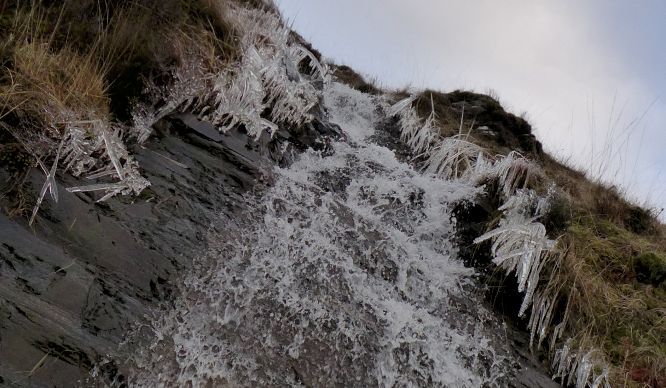 Down jackets on, stove lit, snacks broken out. It was still grey, it was still cold, but it's amazing how warm you become from laughter and cuppas.
There were plenty of friendly faces on the way.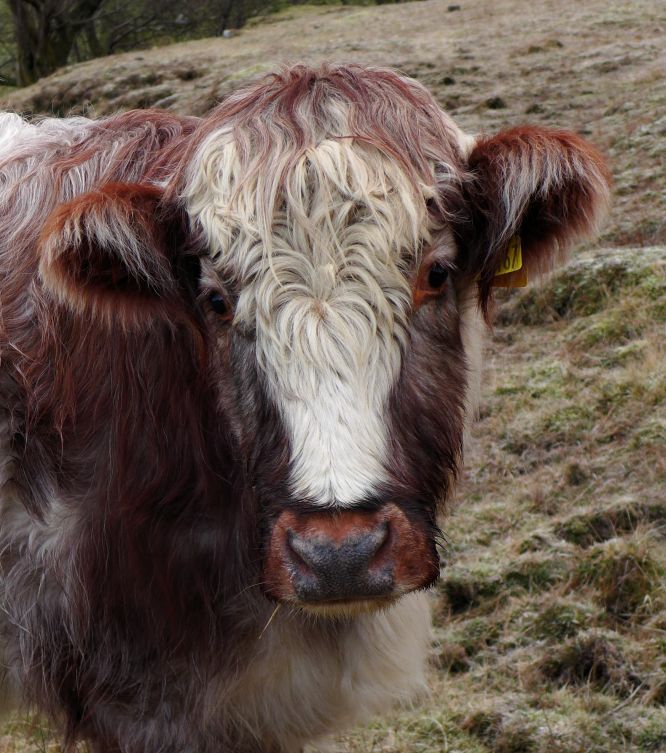 We walked with our down still on, but now with headtorches in easy reach in a pocket.
The traffic blinked and sparkled silently in the dark on the A82 as the hills softened and blended into the indigo sky.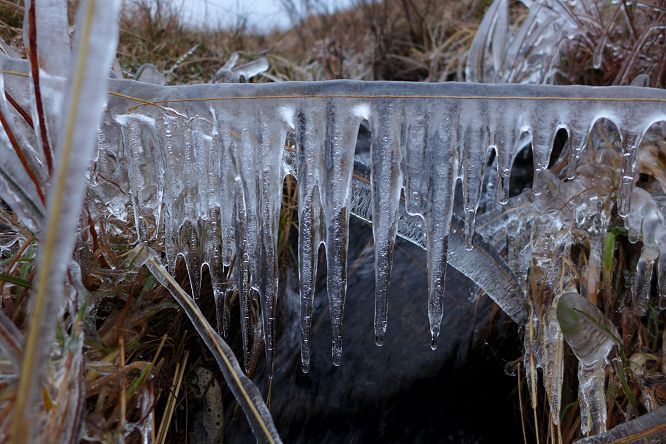 The station was a little island, a warm golden glow in the darkness but without any accompanying heat. We had an hour, moving is warmer, we passed by and went down to the bridge.
A fire burned on the other side with vans, cars and voices. An hour ago, I would have ran to stand by the fire, now though I was quite warm and content and we walked on through the dark and ambled back to the station.
The platform was bright, silent and deserted. Trees loomed tall, jagged and Tim Burtonesque in the gloom while many coloured alien eyes shone unblinking down the tracks, watching our every move, waiting for the perfect moment to make their move towards us.
If I had an imagination I might have felt uneasy.
The train was on time, it was busy and warm inside. I could feel the carriage lean through the curves at the Auch horseshoe, ah the views we could have had.
Tyndum Upper was even creepier than where we'd left, how'd they manage that?
The Real Food Cafe wasn't far though, and oh that haggis in batter.
It was a day to stay in, glad we went out.