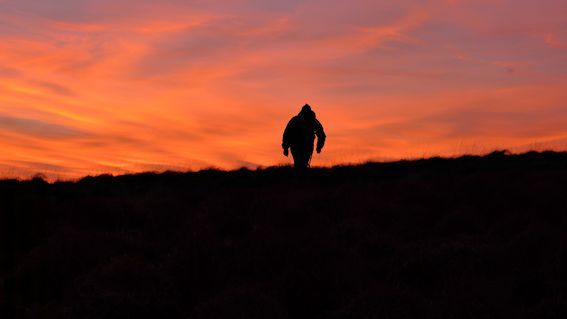 Today we finished off the job that's seen us working every weekend this year. Hopefully it all works and I won't be back in adjusting stuff next weekend, but it was still with mixed emotions that I took all the tools and kit off site. Far from being annoyed at working every weekend, I love being busy and useful and to be making things.
The next bigger job I'm negotiating for won't be starting for weeks, maybe even a couple of months or more leaving me with hope for a ringing phone, repair work, regular bits and pieces and time on my hands with one eye on a quickly thinning wallet. 
That's time on my hands I'll be spending wisely though, I'm looking to go and get myself some new tickets which might see me take a swing on an extra career branch and I'll finally be getting to the mountains for some overnighters, some of which will enliven these pages and others are bound for elsewhere. That's actually bringing me a mix of worry and relief, which of the two turns out to be the right one to pick I'll come back to when the tents airing in the garage after I get back.
With all this and more on my mind it took no persuasion at all for me and Joycee, who has been working weekends with me and Jimmy, to throw some kit in our packs and head up the Kilpatricks to catch the last hours of what had been a beautiful day seen only through double glazing.
The Woodland Trust are making their ownership felt around the Lang Craigs, new fences, gates, tree planting underway and the erasure of the old track which had brought so many so much joy as they hurtle down it on a mountain bike. But, the emerging new path network has people on it, families too, all late on a cold day. I'm happy to let go of my personal agenda for my biking route if it brings more folks into this fantastic place.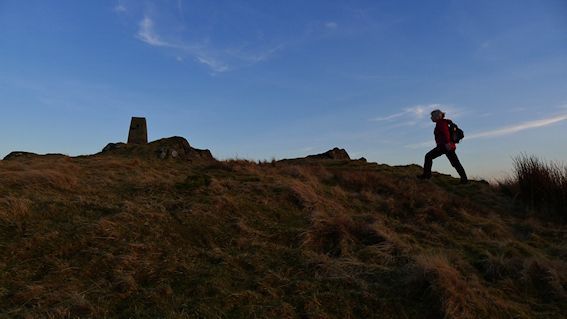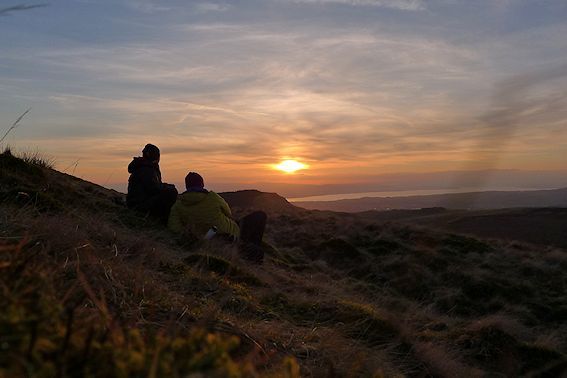 Doughtnot Hill was the goal for a rest and a cuppa while the sun was going down. I'm ashamed to admit how long it's been since I was up here, but my annoyance at the gateless and stileless fencing soon became the winning emotion. You're forced into stupid routes, the single gate is on soft ground with a burn at it. Idiots, it'll do nothing but get worse underfoot here.
Beyond the gate is a hill I know so well, every rise and fall on its slopes, every rock or tuft of grass is where I knew it would be. A little island, just popping its head high enough to give you views that are so good you wonder if they should really kept a secret.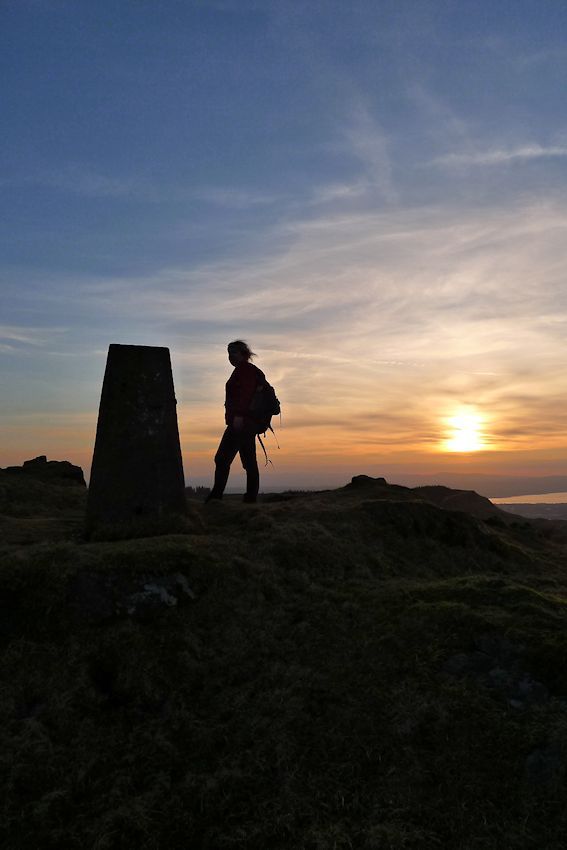 We sat, now in warm jackets and hats, poured from flasks and shared a packet of Rolos which was a real task with gloves on. The sky had waited for us and just let itself go.
There is joy and hope and fear and melancholy in a sunset. It's a moment that's a beginning and an end at the same time and can come with such beauty that you can feel like you'll never see something quite like it again. Nature knows better than us though, just give her time to come up with something new.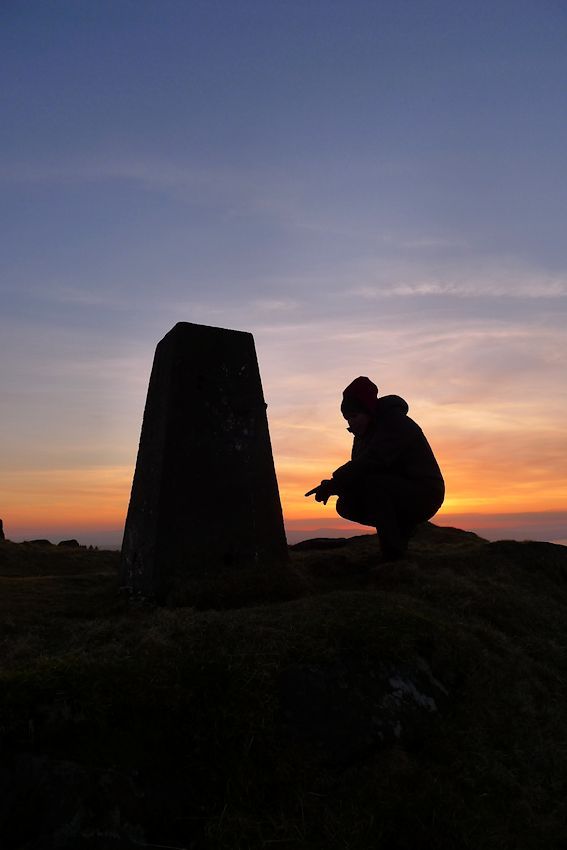 Dinner was calling and a barrier to it was another bloody fence with no crossings. We headed to Black Wood and climbed their new fence to get there. This fence will not stand a lot of climbing, a lot of folk use the old tracks that aren't and never will be signposted, it's like they want their nice new wires to be stretched.
Past the wooden posts of aggravation lay a steep descent to the burn and it's volcanic slabs which were negotiated by headtorch as the stars sprinkled into view one after the other. Slipping and sliding, condensed breath clouding a torchbeam with the sounds of rushing of water over rock.
Night time in the hills.