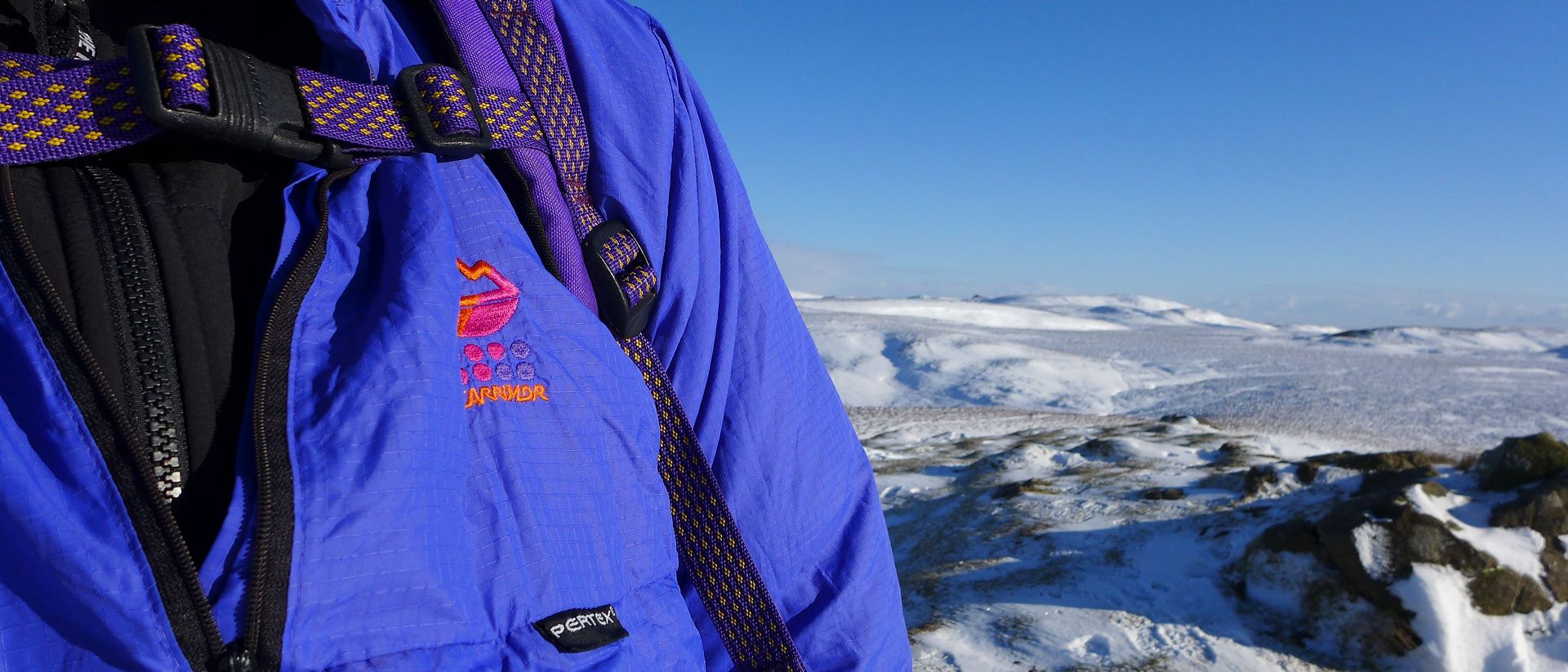 We had a wee window of opportunity and it was early enough that the stupids would not be present in great numbers, we packed and ran.
We know this place well, as a couple as well as on our own separate adventures but we've not had good winter days here together, I think we knew this was going to make up for that as we rushed the two minute drive there.
The views were simply spectacular. The hills pure white with cloud cast shadows flowing over them throwing their contours into focus but also showing just how windy it was going to get a little higher up.
Ben Lomond just looked epic. I've rarely seen it look so, yes I'm going to say it without a hint of irony, Majestic.
We had spikes on early, the turf was frozen and the snow was thin over ice and every step was a pleasing rip of teeth digging in.
We talked options, I'd taken the gully a couple of days earlier, but Linda was keen on the view from the crag edge, so we'd go that way.
Conditions had changed a lot since then and the snow had been blown or melted away except for the top where a cornice of sorts had fallen down and made it all feel rather mountainy. Linda took a moment or to think this through, because believe me, it is steep. But the cursing soon gave way to giggling once she was up and over .
A few mountain bikers appeared from the east. Shouting and whooping away, they were having a blast. They stopped at the lip of the crags for photies and swapped stories of the trail to this point and the way ahead.
Good effort in these conditions, I haven't ridden on snow in years, don't think I'd have the balls for this stuff now. I'd just think of the recovery time from any crashes.
That's not getting old, it's being pragmatic.
We slipped away the way they came through the coldest wind I've felt in a long, long time, even at just over 1000ft. I had my big insulated winter gloves on and my hands were still frozen by the time we crossed the Black Linn reservoir to find some glorious sunlit and windless shelter for lunch.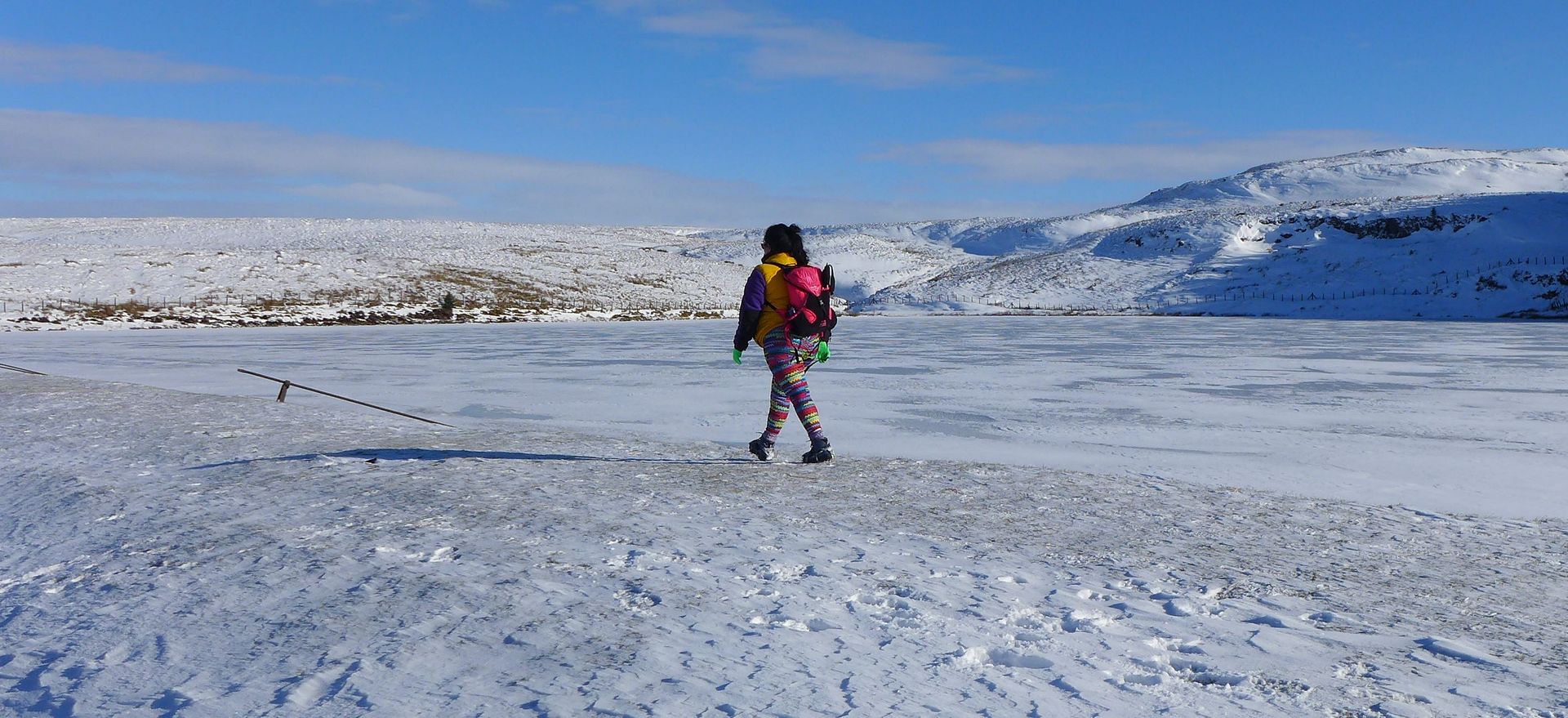 Home made pieces and a flask in the sun without a whisper of wind reaching us. It was just perfect.
I like being part of a team, I've spent so much time out here on my own and now I have banter and laughter and it makes the day better. Aye.
It's going to be interesting when lockdown is behind us and I can head for the far away peaks with a tent. A lot has changed for me in the past few years, I've either been in the hills with a pal or exploring with Linda or Holly, or both.
I think the lone mountain man is still there outside somewhere, but I don't if he's very high on the guest list for getting in.
It's not a big climb from the Black Linn, it's swing across an undulation the moor, or should I say arctic tundra today, before it rounds a little in outline to swell into the little rocky outcrop that is Donut Hill's top.
The view though is just, I don't know, what would the thesaurus say? All the words that go with awesome.
Hitting this top with it's tiny wee crags and familiar trig point is like going into your local pub and finding 70s Black Sabbath playing up the back. It's a "No way, this can't be right" moment. It's that much of a surprise and that big a reward.
The photie below does kinda show it, it just doesn't show it big enough. I'm typing this on my laptop (hang in there old boy, you can make it, another few months if you can…) and I can see it big on the screen and it makes me all giddy and happy, but I know on my phone it won't be the same. Damn you modern life.
But still. Happy, happy, happy.
His and hers?