I've done a lot of tourist stuff this year and it's been nice to slow down a bit after many years of driving these roads chasing sunsets from a summit.
It's been good for my soul.
It's taken me to new places too, or should I say to familiar places from different angles. Like this here, I've never been up the Glencoe charlift. Been round the back, over the top and up the side, but never been on this, what appears to be a park bench hanging from a washing line.
It was fun though and we'd picked a perfect day for it, especially since it was a last minute dash. Lunch at the cafe was magic and the air circled pleasantly round my legs on the way up as this was one of those rare shorts wearing days.
There was a downhill mountain biking meet on as well and if you know #911 below tell him and I'll send him the photie.
There's a nice wee trail from the top of the chairlift to the lovely little top of Creag Dubh and there can't be many better spots available for so little effort, or £12.
We took a meander round the little lochan to explore then sat with some snacks and gazed into Glen Etive and across at the Buachaille.
I could have stayed there all day, the girls laughing, a wisp of a cooling breeze and the best wee country in the world all around me.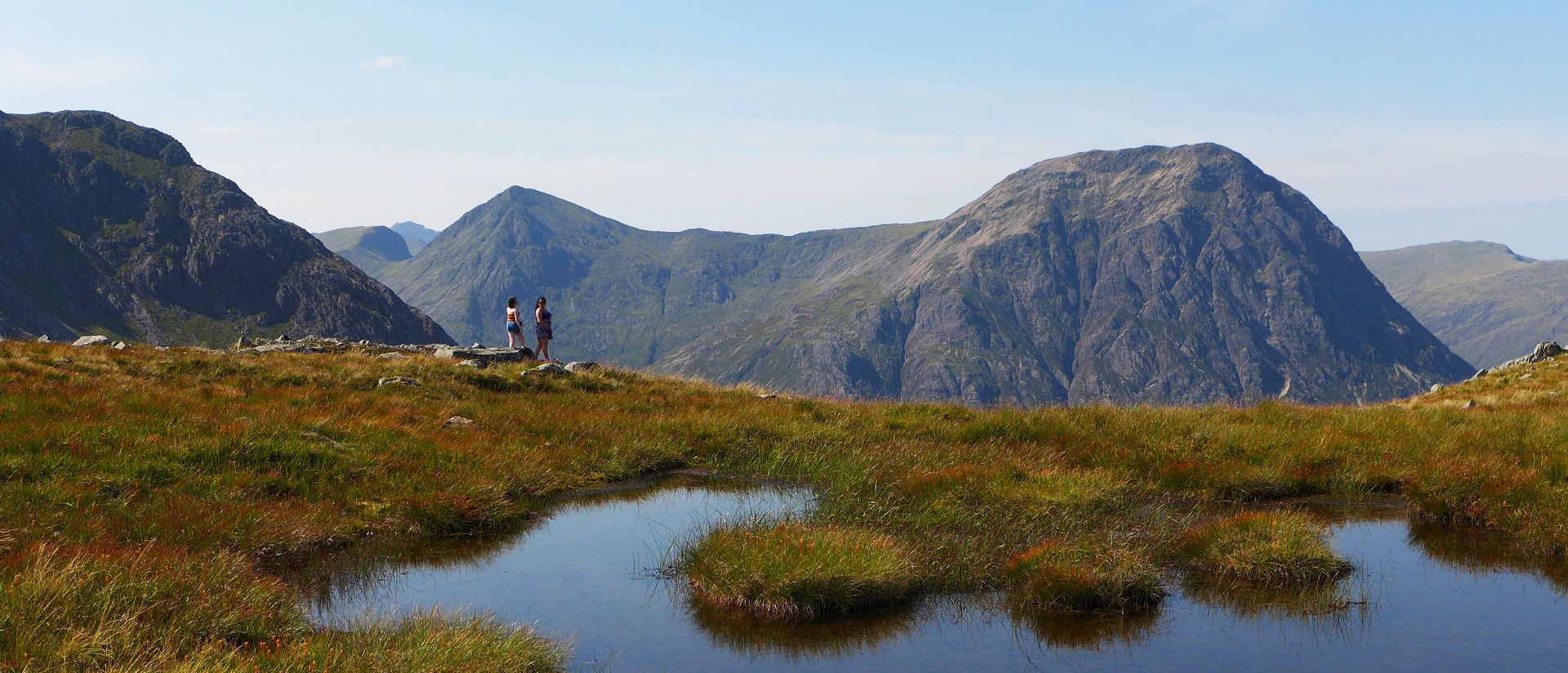 Linda did of course fall over on the way back, into some mud this time. It was a minor incident though and no harm came to anyone.
The chairlift gives you a little Ooh… moment or two on the way down, much more feeling of height going this way. Holly was rocking their chair in attempts to see all around here and I thought Linda was going to have seizure but we got there. After it stopped dead for a couple of minutes. That was really funny. Aye.
And of course, lightweight footwear was worn.