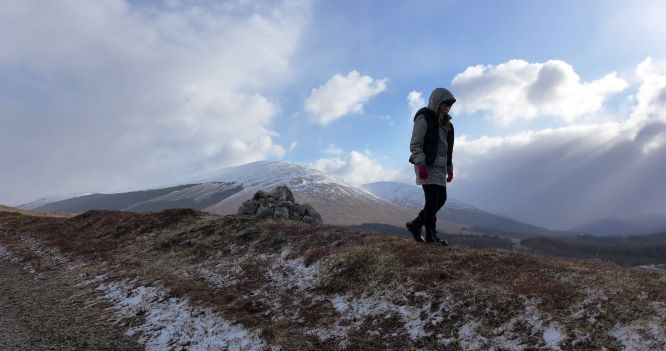 It looked cold. Cold or raining in the truck is fine when I'm solo, with the two of us and our gear in there and it's standing room only. Except there's no room to stand.
We drove into the sun, looking for the snow. We found both, sometimes one at a time, sometimes at the same time. I came late to this winter but it's lingering just enough for me to feel that I haven't missed it altogether.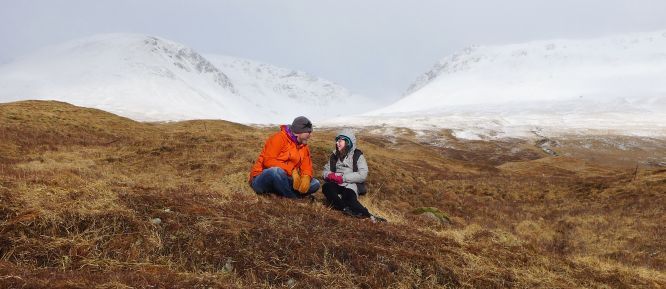 The tops came and went, the glens swirled, the blue patches tore past as the sun picked out patches on the slopes like it was a searchlight chasing an escapee who'd made over the wall. The Southern Highlands were showing themselves at their best.
Some red cheeks and muddy gaiters along the way were evidence that the ridges and tops had been attempted, I wonder how many times the winds and spindrift won today.
This man was a winner, with a grin forged from the trail and an accent from far away, he left us with some photies on his phone and words fished up from experience (whether he wanted them or not) on his way north on the West Highland Way. What a perfect time to be doing it, his next two days will be spectacular in these conditions. Bridge or Orchy to Ft Bill. Oh, that sounds nice.