You can't beat a picnic. Me and the girl headed out while Joycee was at a leaving do, partly her own in fact, and went from the Balloch McD's drive-thru straight to the Bonnie Banks. We braved the chill wind at the picnic bench as it battled the warm evening sun as long as we could but the McFlurries were eaten in the motor with music that brought us joy and would horrify others.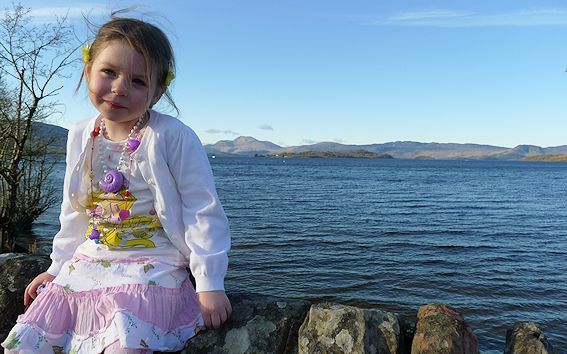 What a lovely week it's been, blue skies, warm with blosson bursting out and wildlife waking up in all its forms. In the past five days I've seen a butterfly drying its freshly unfurled wings in the sun and ran through a cloud of midges. Can't have it all can you?
Well, maybe you can. I know the toys in the Happy Meals are related to the new The Pirates! movie, but whatever the reason for the connection, Holly still pulled out a Charles Darwin action figure from in-besides her chippies and McNuggets. If you want the ultimate superhero action figure Darwin is probably the Top Trump and as McDonald's are American I kinda imagined them to be creationists and flat-earthers at the boardroom level like the folk that bought Asda and would mostly be found burning The Origin of the Species and Darwin's likeness over a mint julep on a Sunday afternoon, so Darwin in a box made me very happy indeed.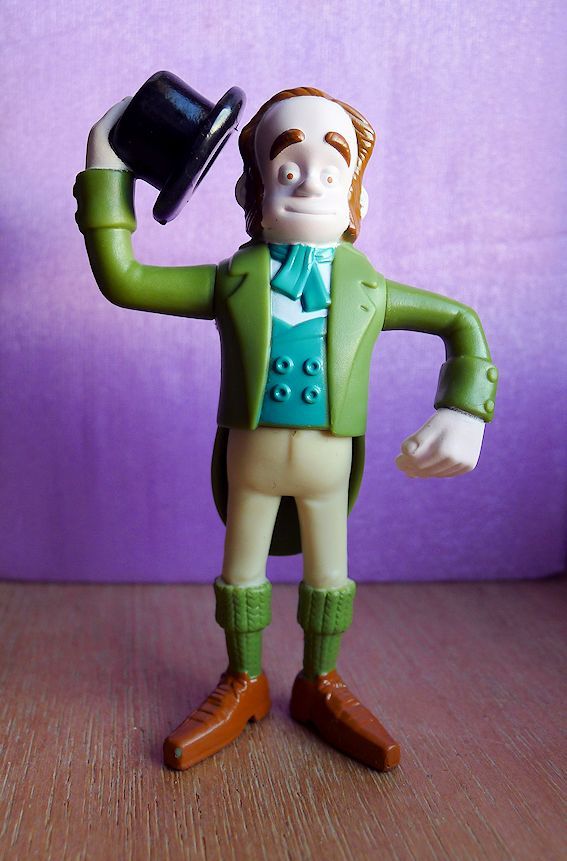 Tonight is the night, got my Blu-Ray of last year's The Thing to watch when the girl's in her bed. Will I be disappointed? I reckon the sci-fi sunset tonight was a good omen.
It's worth mentioning that gear will be back next week and I'm kinda excited and what I've got to show. Not just because of the colours either. Ha.