I look every day. It's not too far really and if I could fly or swim I could get there pretty fast. But it's not that easy.
But actually it is that easy, you just just have to get off your arse. So we did.
It's close enough to feel at home but's far enough to feel like a rucksack with supplies in it is justified. Mind you, visiting the garden is all the justification I ever need for snacking preparedness, so pieces, flask and mixed chocolate peanuts and raisins were packed.
A quick spin over the Erskine Bridge got us to the start where we got distracted by some banter with a friendly dog walker.
I'm a born sunset chaser, but unfortunately I'm also a compulsive chatterer and that fun mix of styles has had me horsing on towards a view or a horizon way too many times for my heart or knees.
Luckily the dope smoking aresholes watching their weans trying to fall off the "play" equipment in Boden Boo were easier to walk past.
We marched on as the light slipped, the low sun soon broken by the trees and a little coolness crept into the air. Perfect walking weather, even on this wee jaunt.
The tide was well out making the Clyde look like just a narrow sliver of water cutting us off from the comforts of home on the far bank. No big ships passing with the water level this low, so we got to smile at a pair of kayakers heading upriver in the evening light. Bet it was lovely out there.
Not often I get a photie of my living room window from the outside on here, which one is it now…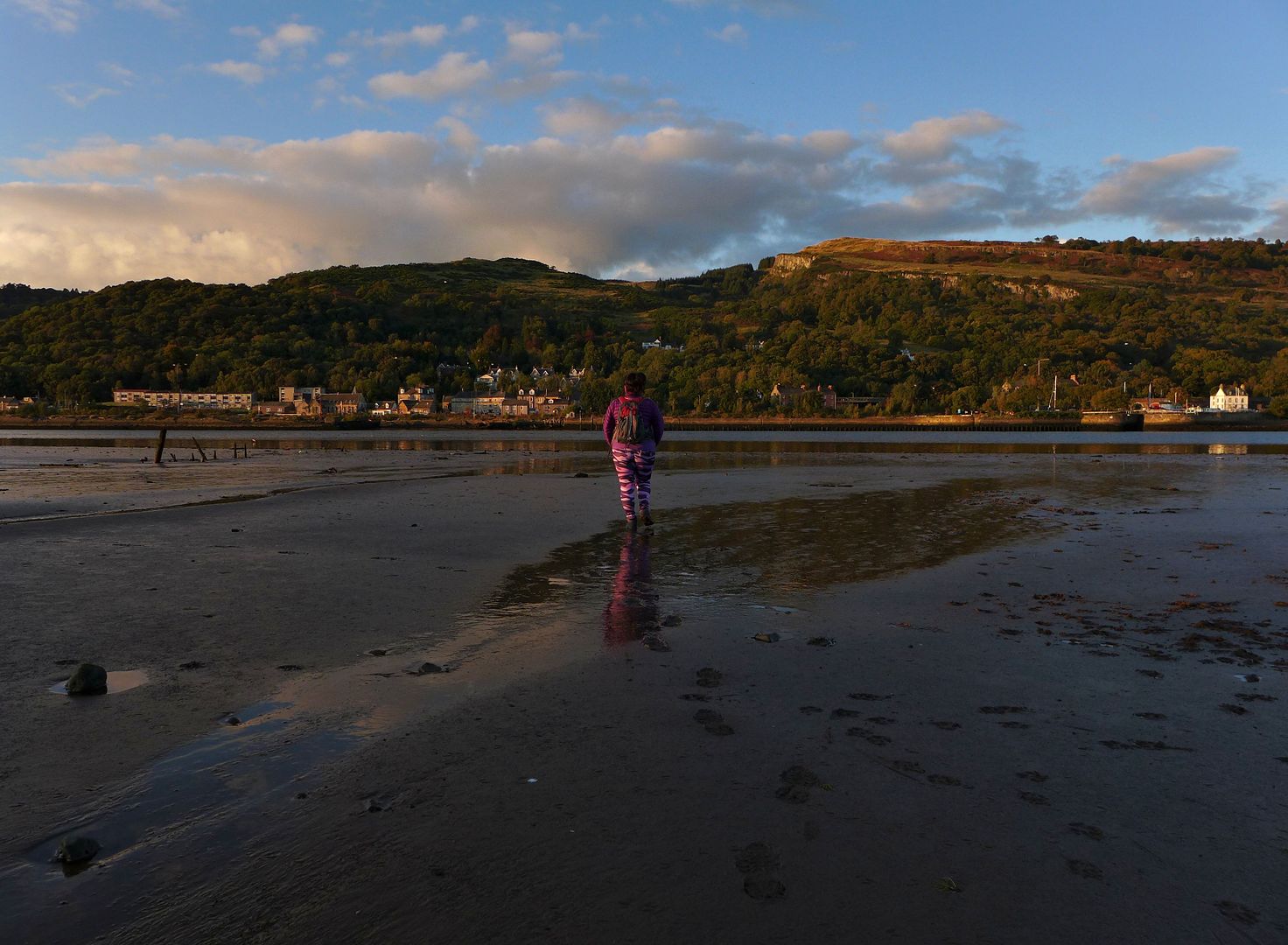 The sand was firm, the air was still and and the river was quiet as we reached the point we'd looked at the night before from home.
The sun was gone but the colours it had left were deep and warm and glorious.
The banks had grown instantly black as the light left them and light flashed clear and bright against their depths from as far as Greenock.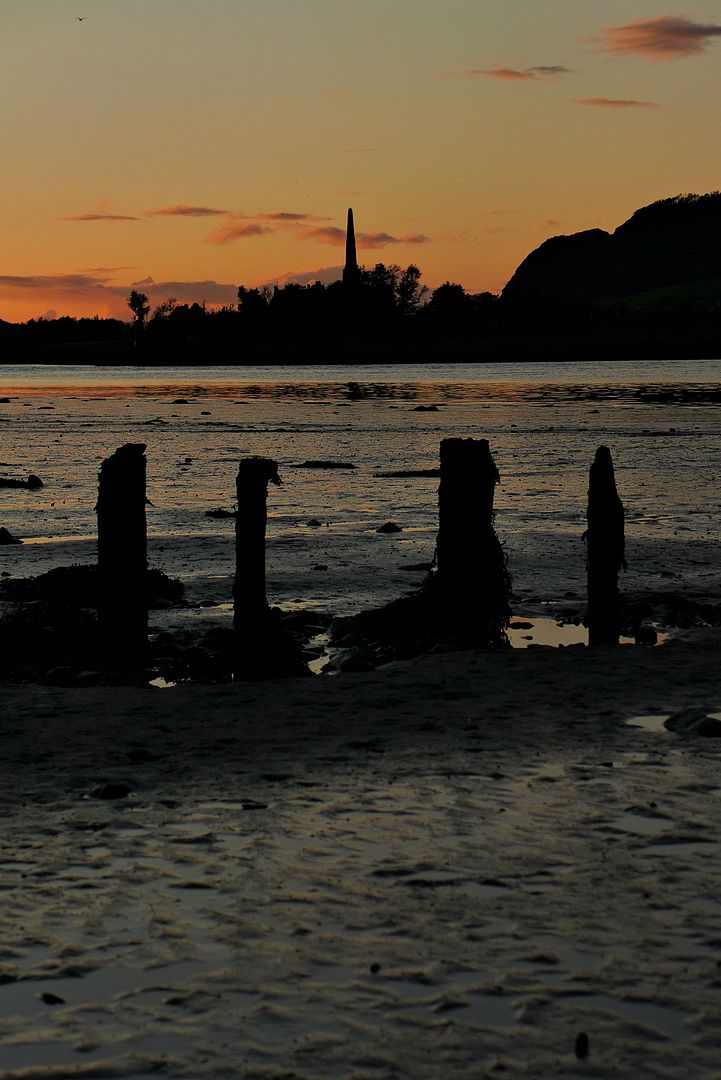 The Bell Memorial pointed grand and silent from glories past to an empty sky, the jetties lie abandoned and the castle has long since retired. The shipyard has crumbled and sunk, broken concrete and splintered wood that are only a storm or two away from being flotsam and jetsam, the last ship has long since sailed.
We sipped and munched, taking it all in. So much new to see, maybe I should say so much old to see anew.
Aye, another cuppa.
It was dark when we left towards the ribbon of lights that showed us where the bridge would be when we got there. The moon forcing its' way through the clouds between us.
The return in darkness was much louder though, the birds called and sang, chirped and cawed. Some splashed unseen, wings beat to us closer that they would have dared in daylight.
But the lights weren't far enough away, the park was soon there again and with it voices, ones with words instead of feathers this time.
But that's okay, the moon was waiting too, reflecting proudly in the now rising tide.