I saw samples of the Exhales a while back and it's the sort of thing that just makes you grin and want a pair regardess of any actual practical application. But, I got a pair in for test, and they aren't a novelty item after all.
I wear Sole insoles most days, they make rubbish steel toecapped boots issue-free and the inclusion in Haglöfs footwear was a smart idea. The Sole insole shape is what the Exhales are built around, but here the footbed is fleecy, a wooly wonder for under your foot.
The Exhale is meant as a warm-down shoe, sticking on after a day in the mountains on skis or crampons (trail shoes?), and whatever your views on the science behind what different folk want you to do with your arches, the psychologiocal effect is probably enough on its own to perk you up, from experience pulling on down socks or boots in the tent I feel like a new man every time, so I'm expecting similar here.
The Exhales are very usable, there's a proper patterned rubber outsole, so camping, hut, hostel, general bumming around indoors, whatever, it's all good. The polyester upper has a suede rand to protect it, and the upper is also insulated, so they're warm. The heel is convertable, wear it up for a shoe, or fold it down for a slip-on.
They're built to shoe-spec, so it looks like they should take proper long-term use. They are comfy, so I'm wearing them, admittedly to the amusement of the girls, but I'm used to that.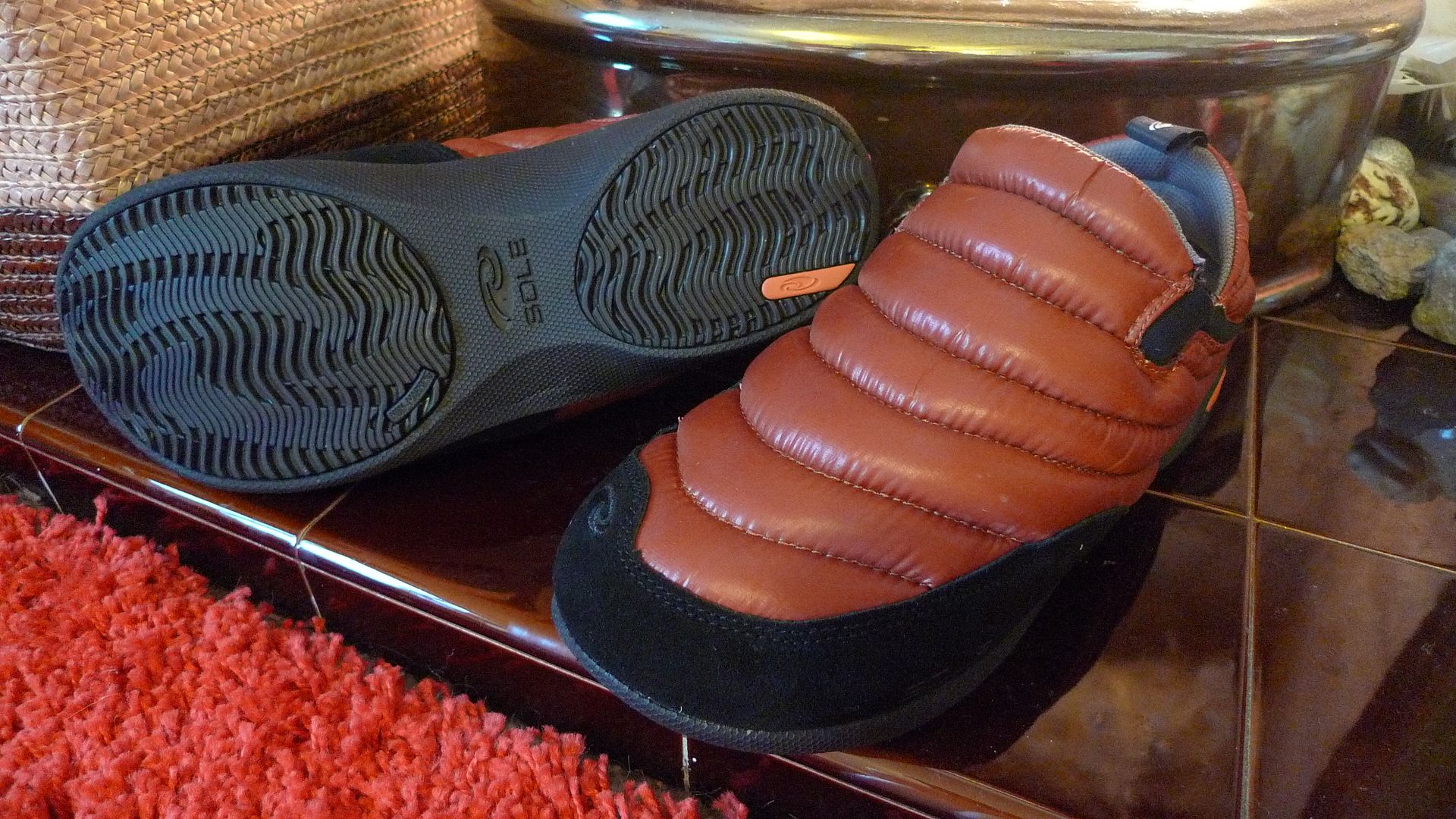 Aye, I thought the fireplace was the place for the shot :o)