When folk are talking about synthetic insulation or sleeping bags there's always someone who brings up Snugpak as being the best thing ever. My experience is limited to a Softie sleeping bag and a purple & orange reversible jacket with removable sleeves that I had a few years ago. I'm always pleased to see gear made in the UK, and as a lightweight sort, I was also interested to see how Snugpak measured up against the gear I'm used to using. I've got some test kit in to see what the score is.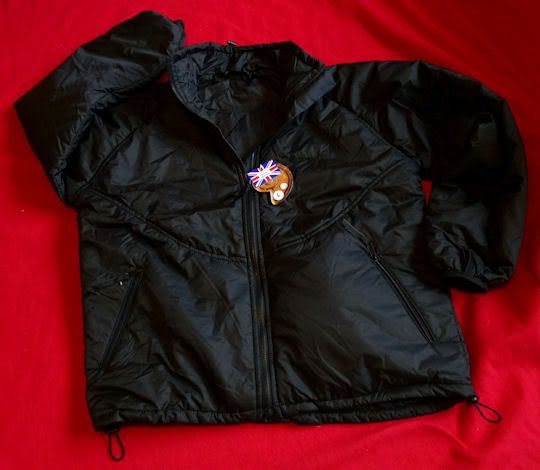 The jacket above is a Sleeka Lite, which at 508g for a size large is 250g lighter than the regular Sleeka. It's a plain full-zip jacket with two hand warmer pockets, high drawcorded collar, adjustable hem and the neat touch of lycra cuffs with thumb loops. the arm length is fine on me and the body is big enough to fit over your other layers. Inside there's three pockets, one map sized mesh with a hidden security pocket inside, both zipped, and another smaller velcro topped stash pocket on right hand side. Inside the right sleeve there's Snugpak's stuff system, a drawcord that compresses the whole jacket into the forearm. I know it works from previous experience, but if you don't fancy that the jacket comes with a stuffsack included.
It's soft to the touch, both the Softie fill and the Paratex Light fabric, and packs away well.
Below is the Airpak Reversible jacket, it has the same fill and fabrics as the Sleeka Lite, but adds an external chest pocket on both sides, a large map pocket on the black side a wee accessory one on the green side, and there's also a basic roll-away hood on the green side. The fit is similar to the Sleeka Lite and the extra features have nudged the weight up to 642g.
Both jackets have a temperature rating of 0°C to -5°C, not the sort of information you see a lot of manufacturers offering up. I don't know how accurate that'll be, but sitting on the tops with a cuppa will reveal if it's warm enough and that's all we need to know.
The military heritage is obvious, from the colours (green side for day, black for night?) to the robust and simple design, even the traditional British fit is there; stocky! Maybe there's a few features that haven't moved with the times, I can't remember the last time I had a jacket with a drawacord that took two hands to operate for example, but iy all works and I'll happily be taking these onto the hill.
Do we get swept up in what we're told is the next best thing too often? The essentials for warmth and weather resistance are there and that's the essence of the function of this kind of kit. There's a feeling of feet returning to earth when handling this stuff, I'll be interested in what kind of opinion I form during testing.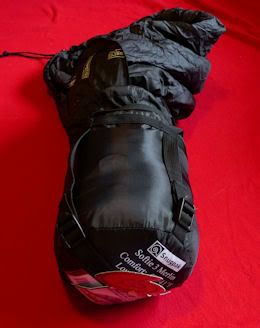 Also in for test is a Softie 3 Merlin in silky looking Black Tactical. It's one of Snugpak's lightest bags at 900g as advertised, and packs respectably small.
It has the same Paratex fabrics and Softie fill as the jackets, but adds a layer of Reflectatherm as a heat loss barrier, hopefully maintaining warmth while giving the impressively small packed size.
There's a full length baffled zip and drawcorded hood, and the shape is a nice slim mummy style.
I haven't used a synthetic bag for ages and the gay abandon with which you can approach the possibilty of damp camping has not passed me by. It's rated to 5°C comfort, so it's a few weeks early for the tops, but it should be great for some of the daft bivying and the like that we've been talking about.
As ever, I'll get it all the gear wet and dirty and come back to it.