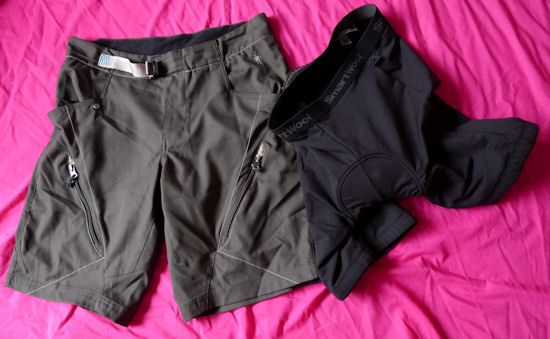 It seemed an odd move for Smartwool to bringing out bike gear, but we had wool bike jerseys back when everything was still in black and white, so why the hell not?
The good news is that rather than being half-arsed about it, Smartwool have brought out a range of properly technical pieces and I've been testing some for the past few weeks.
These shorts (the samples are from the 2010 range and are labeled as Mountain Shorts, but the actual name might be Betasso Shorts) come as an inner and outer set, which you can clip together (I didn't, I think you get better body movement if you don't, the same goes for all bike shorts that have this).
The outer shorts have some stretch and are close fitting, not the baggy sort that look good but I catch on my saddle. They have a webbing waist adjuster and zipped fly hidden behind a broad flap, an arrangement which is very low profile and works well. There's two mesh hip pockets and two zipped leg pockets which are big enough for a pair of shades, snacks, beanie and such. Everythin's easy to adjust with gloves on too. The fabric is very strong, has good weather resistance and dries quickly over the arm of a chair in an unfriendly Ben and Breakfast…
The inners though are something which have taken me a little by surprise. On the outside they look like a regular pair of padded lycra shorts, with a wide elastic waistband and standard leg grippers, but inside they're a little different. There's a smooth brushed face of merino, and the pad also has a merino outer. I thought about this and wondered if this would make any real difference, and it does.
I wear a variety of bike shorts, and I have to say these are by for the most comfortable liners I've tried. The pad is thick, but not the the point where you can move around the saddle and not feel what you're doing. It's also incredibly comfortable after a long day in the saddle, My sit bones have suffered less in these than anything else I've worn for years.
As it's a mix of merino and synthetic you get quick drying with next to skin comfort, and also they are very stink resistant. Seriously, next-day bike shorts are never a happy place, but these were absolutely fine.
As it turns out, walking for mile after mile with you bike on your shoulder doesn't lead to chaffing either. But we won't dwell on that.
I've got more miles to do in these to see how they age, but it looks like Smartwool have got it pretty spot on.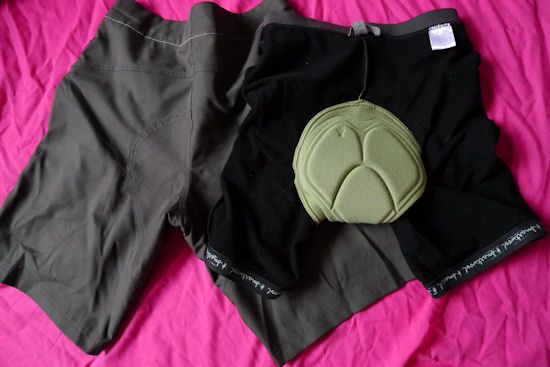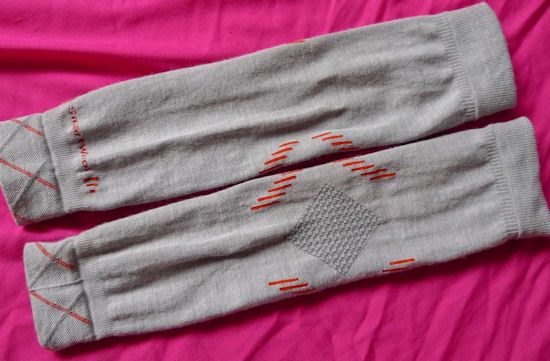 Smartwool's merino kneewarmers are a little different to most as well. They're thinner than most and shorter as well, and as they're a single layer of lightweight merino they're designed to take the sting out of autumn chill rather than form a complete barrier like the lycra or Windstopper versions.
Once I figured out how to wear them properly, I had a few attempts at this which mostly resulted in them rolling down and me looking like a stripper, I found that I got on with them very well. They're soft, stretchy and do offer just enough insulation on the move when it's cold or showery. The thin merino dries quickly when you're on the move too.
Behind the knee is a venting patch to and there's elasticated bands top and bottom to help keep them in place. I wore long-ish socks with them and found that I could be completely covered or rioll down the socks to cool down a little, and as a system I found it very comfortable from riding in through frost to the sunshine. They also offer a little extra protection to your shins, which I am very happy about.
I've worn them under my OMM Kamleika water proof pants where their low bolk and limited insulation meant I didn't overheat.
A simple wee thing and frankly bloody marvellous.
Like the shorts, these are pre-production versions of a 2010 model, so there might be yet be changes. But it's looking good.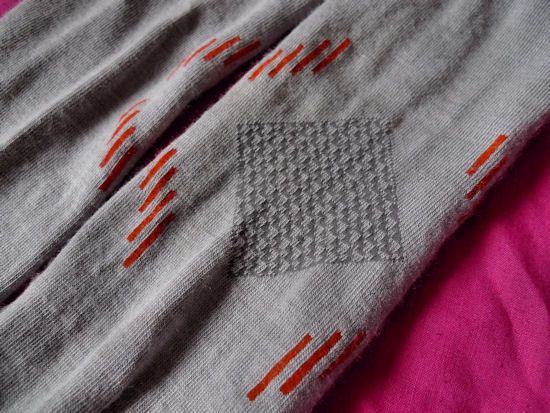 Below is the Training Beanie, a simple two-layer merino bunnet.
It has a slim, strechy fit, it'll slip under your hood or helmet, weighs nothing and is super-cozy.
It's reversible too, mine goes to brown. Alright!