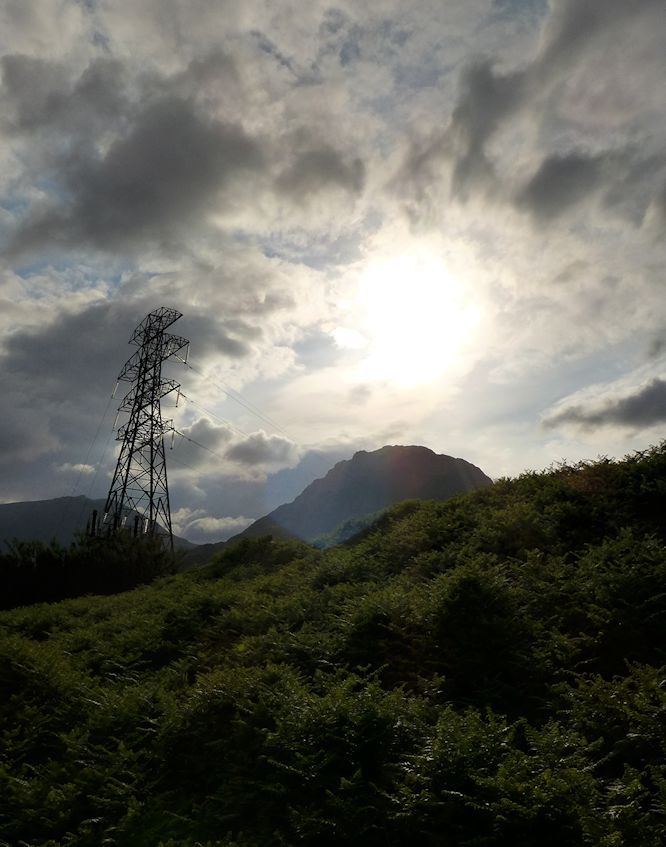 I'd told Linda about the Sloy Dam many times, she's seen plenty photies and of course I'd played the Macfarlane home turf angle too, I don't think that really sells it to anyone, but what the hell.
It's accessible, it's easy and it takes you right into the mountains so fast you don't notice it because you spend the whole time looking around you.
It's full of human infrastructure but it softens with every footstep and the dam looks like it grew out of the rock now that weather and time has worn some laughter lines into it.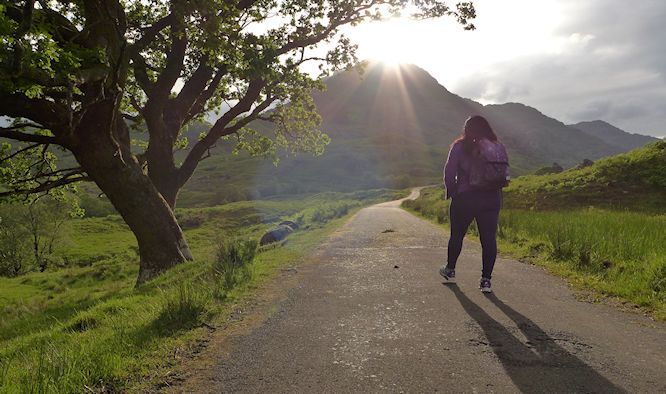 It was bright but a little cool. Blue skies but patches of thick clouds, white trimmed but grey in the middle.
The sun still brought the hillsides out in glorious green and the locals ignored us as they snacked in the summer evening light.
I always gaze up these slopes, so much scope for exploring. I know the ridges and summits here so well, the corries have seen me pass through many times but so much is still untrodden.
That makes me feel a little melancholy. At 51 I feel like I've started again with a new life and I'm sure have the energy to do it all, mostly. But just not enough time left.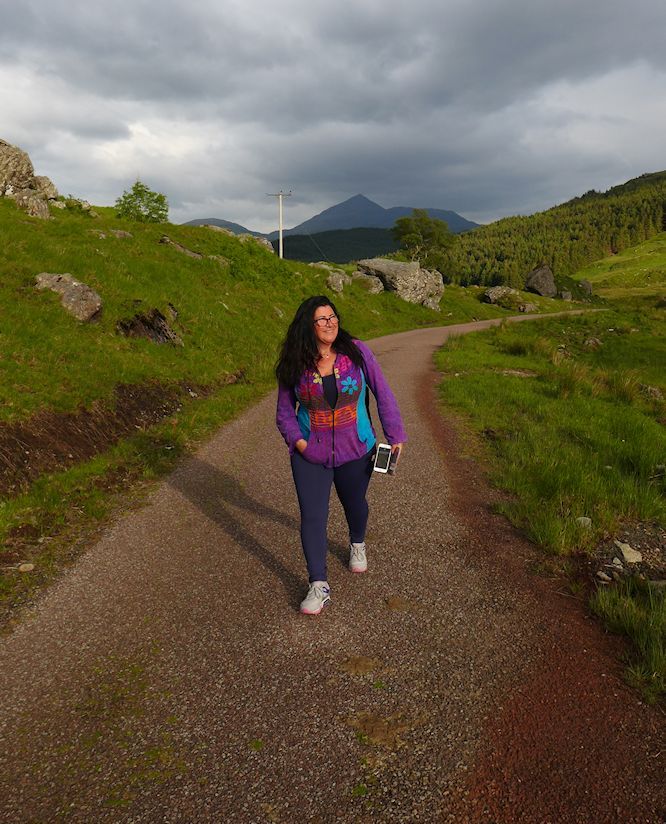 It's behind you? I think we'd felt a few spits of rain by now, nothing needing jackets, but definitely a sign the day had a change on the way. Still glorious to be out though.
I can remember it still, we hadn't been together that long really and we just hit the ground running, taking every chance that came up to do stuff. Haven't stopped either.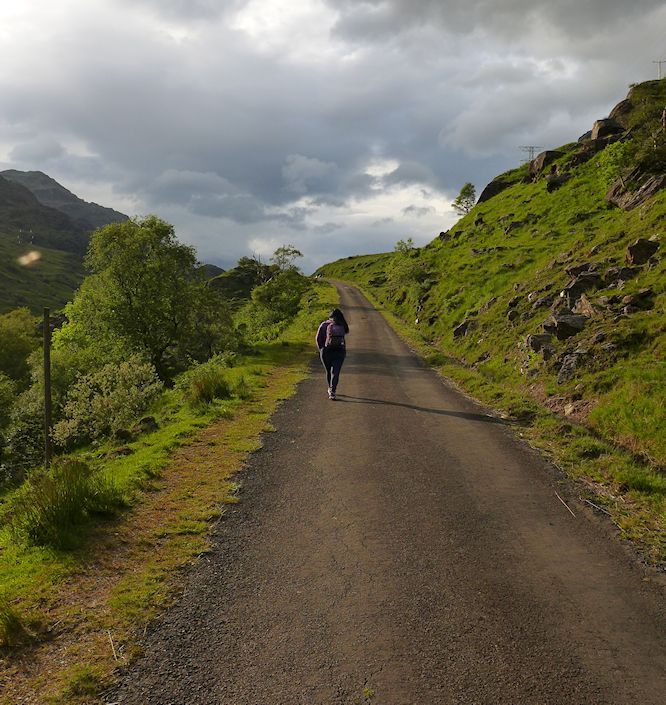 Wee poser, full of attitude too. Young folk are so used to media now aren't they.
The sun did go, the temperature dropped and the drops from above were a little more frequent.
But that's what jackets are for. Nothing there to slow us down at all.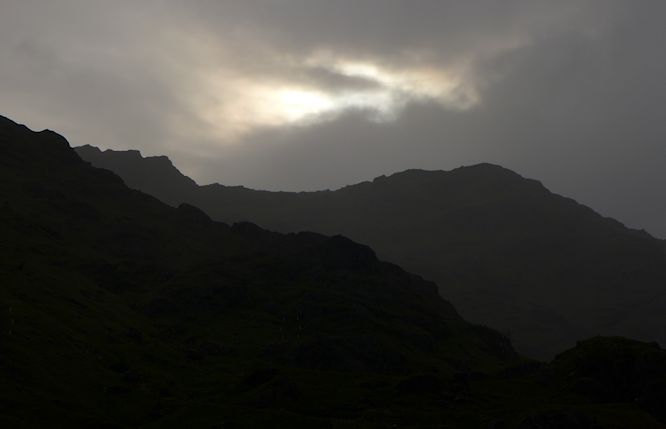 No Linda, you don't have to go back down that way.
We had snacks on the dam, pretty sure I had the stove on too. It's unlikely I didn't.
A wee wander across and a run through the tunnel on the way back as it got colder, wetter and windier.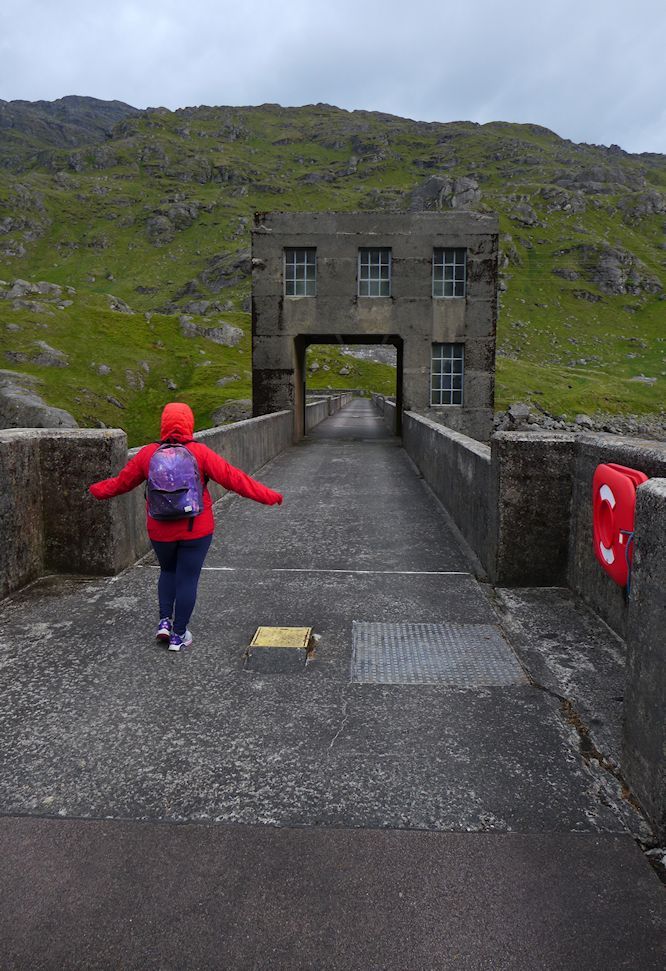 It was a Friday evening. A wee while ago now but it feels like ten minutes. This has been the fastest year of my life.
Blogging was supposed to be a reminder for me and I've been so busy doing I've let the remembering be forgotten.
I'll fix that while we're stuck in, and while we're apart.
It's something isn't it.
This was magic wee day.