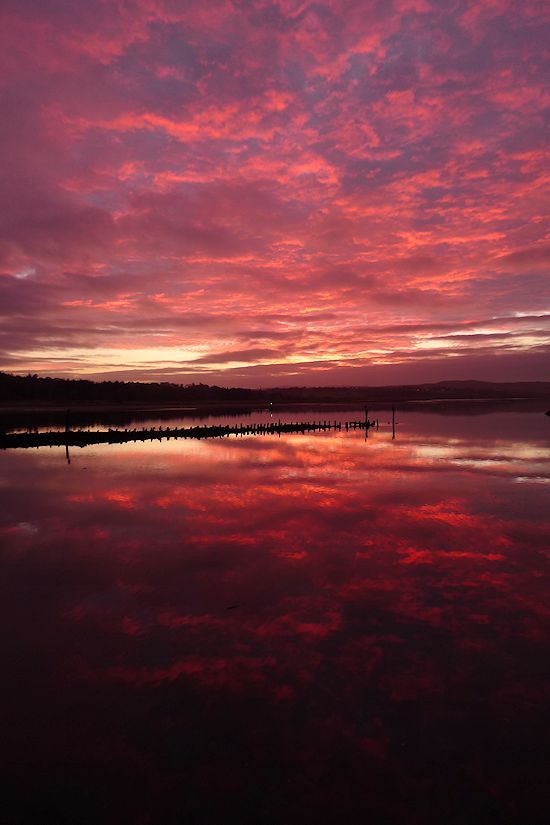 I put paperwork off until the last minute, I hate doing sums and explaining myself, or invoicing as many folks call it. Still, a whole day of it means I can pay bills again very soon as I hand delivered my invoices one by one. Aye, invoice by email, but always hand a paper copy to someone too. They can't lie about not getting it in the future then.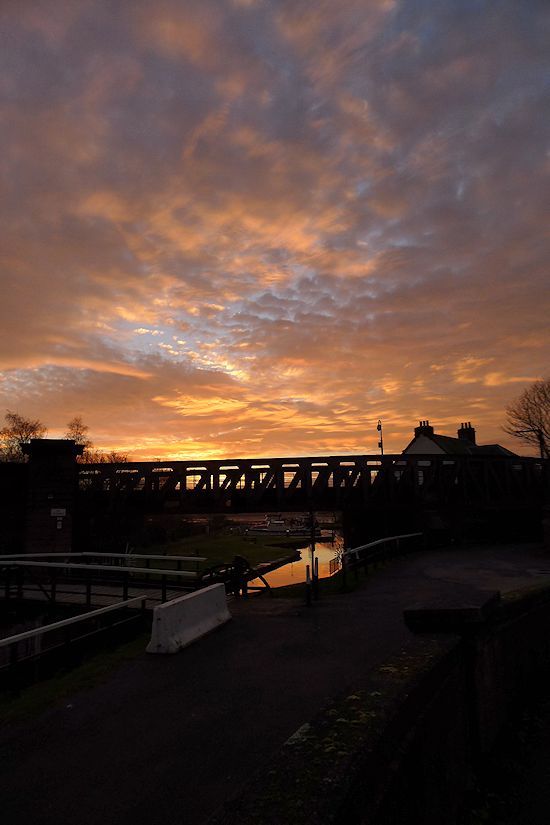 In the midst of that we saw off Brian, seen many times on here over the years, off southwards today to work in Arc'Teryx World in Covent Garden. Good luck the wee man.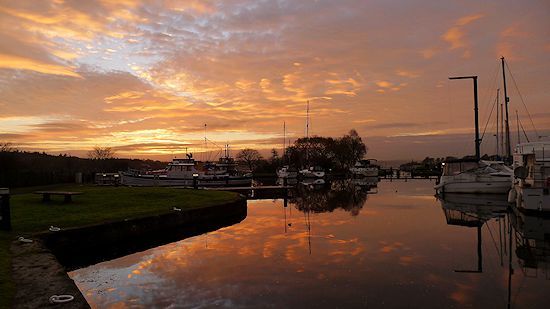 I was home five minutes, ready for a cuppa and a recorded episode of Kojak when the light shining through the window went pale to amber. It's been a while since I pulled on hat and gloves and went down to the harbour to enjoy a winter evening, I was down there like a bullet.
Big changes down there too, they're digging out the railway arches from years of neglect as phase one of a redevelopment of Bowling Basin and it's looking a bit like I remember it in the 70's.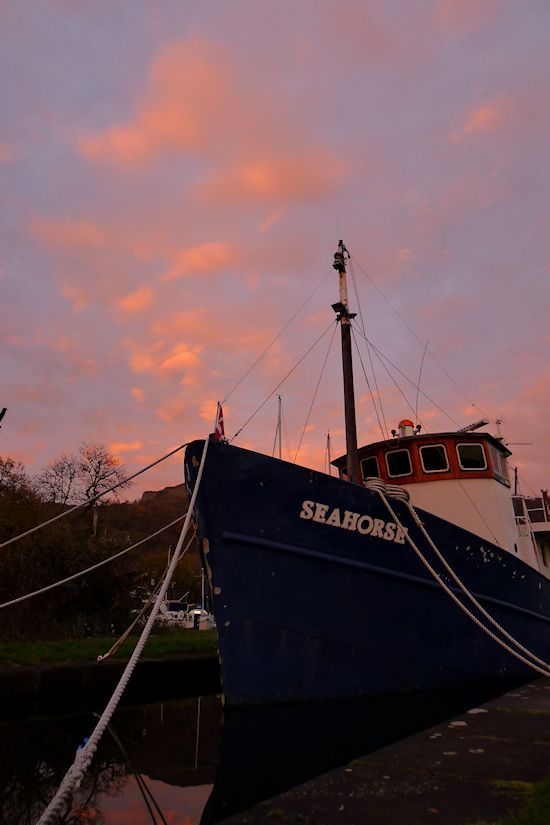 Some locals are pissing and moaning about this, they've moved here in recent times thinking it's some sort of retirement village and want to maintain a state of quiet decay. Screw you hippies, the village used to be a hive of industry and I want a future for both the village and the young people in it. Those railways arches will soon have glass frontages and business names above them. That's better than graffiti and rusty oil rums for me.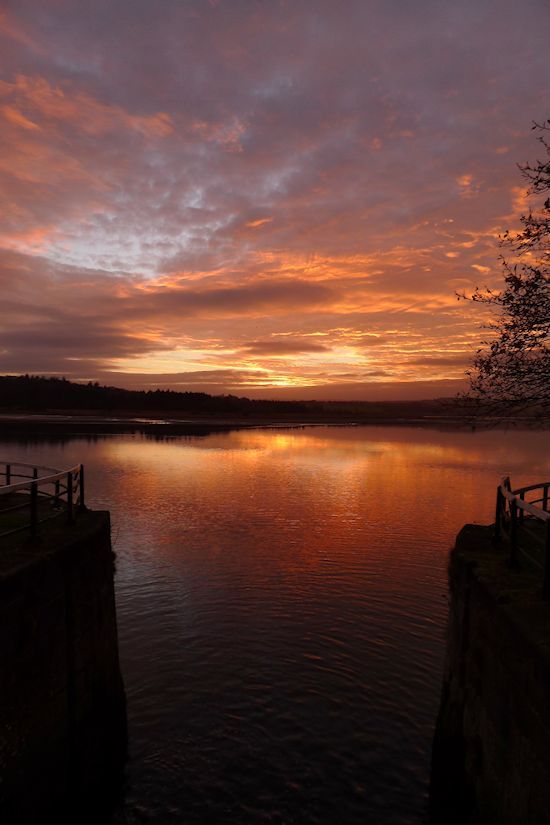 Whatever, the view is as magical as ever. The harbour stretches out like a fossilized jawbone, the sky roars overhead as the river quietly reflects it at its own slower pace. Waiting brings a change of shape and colour, gold to orange to red to a cool blue that matches the drop in temperature.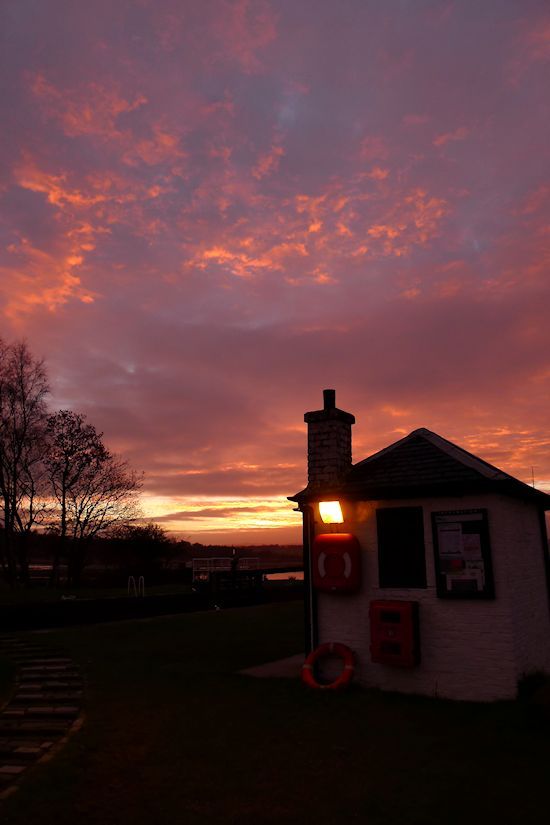 Living by the river.