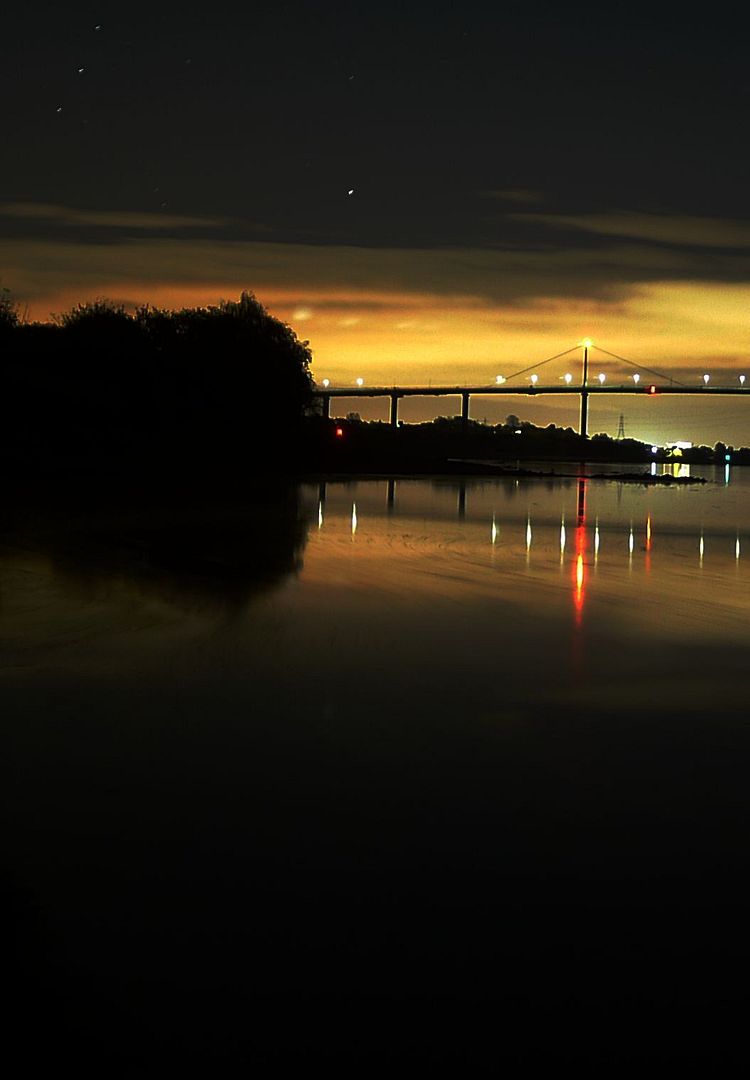 It was flickering in the clouds all night. It's just amazing, it seems as likely as getting a brocken spectre from the top deck of a bus. We can see the aurora borealis from a well lit street in central Scotland.
I jumped down to the beach, got some ropey video, took some shoddy photies and grinned my face warm as the frost crept out of the shadows.
I can see the green glow over the Cowal hills, it's right there and I can see the spots of the flickers above the bridge against the urban glow.
I might never see this again in my life but I'll try and remember these two nights, this'll help with that I hope.