Hanging on with all their might, regardless of the passage of time, like a 41 year old in a KISS t-shirt, the Scots Pine is a wonder.
It's an eternal touch of green to diffuse the light and lift your spirits as you take the long walk out or it's the silent bleached bones of history that speak so plainly of the mistakes of the past.
Outside of the weather, few things can tug on my heart strings so deftly on a hill day as the Scots Pine, be it uplifting or be it melancholy, it's always a joy to listen.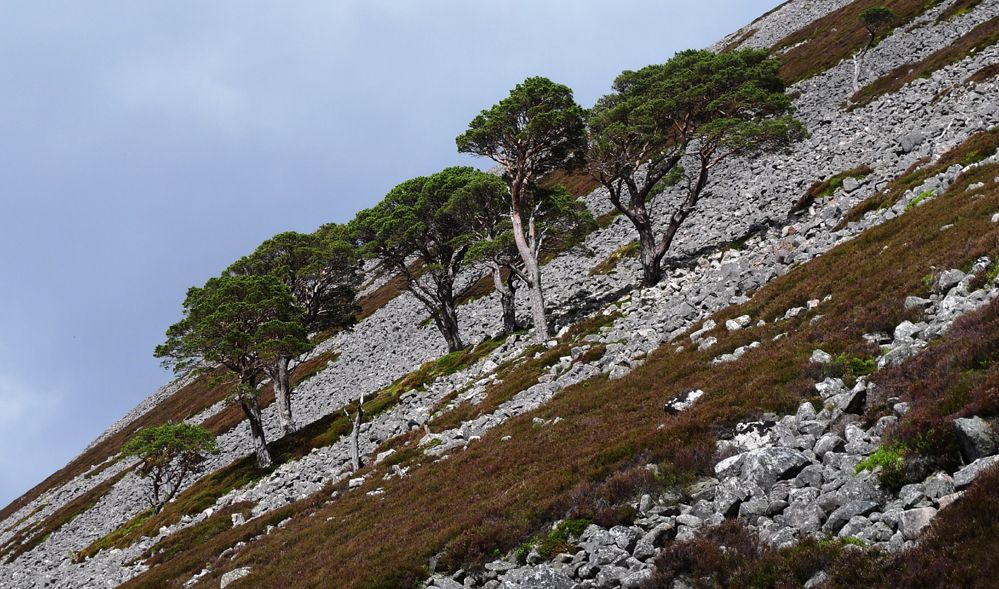 The walk from Linn of Dee out past Derry Lodge is a joy, so many trees, and so many tall and healthy one too. The distances to the Cairngorm "peaks" from the access points is one of their strengths, you pass through a landscape, not climb immediately out of it.
I've been turning the trip over in my head since I got back and at times I'm kicking myself, metaphorically you understand, as I think of how many opportunities or great days I've missed east of the A9 in the past few years. But if I'd been there, I suppose I'd have missed the west coast sunsets then?
Maybe it's just like I always say, it's awfy big for such a wee country, hard to get round all of it.