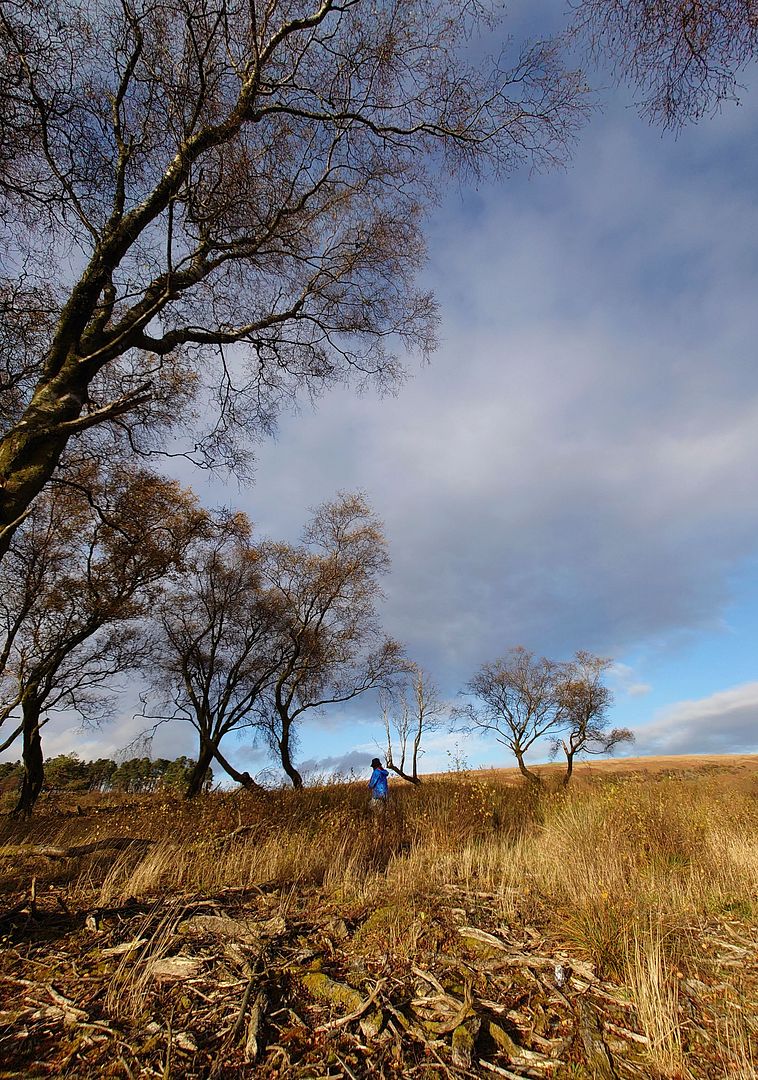 I think due to the enforced slower pace of life I saw more of last autumn than I normally would have.
It seems like yesterday, it seems like a lifetime ago too.
I had a lot of problems with downloading photies from my new phone at first. I like downloading, you keep your bubbles and clouds and whatnot.
The existing Sony Media Go app I used on the laptop was excellent until I plugged the new phone in and they just didn't speak to each other. Sony has discontinued support for a number of their mobile apps which is a real shame, their phone gallery was excellent and now I'm stuck with Google Photos or some other nonsense with adverts.
But after a couple of phone updates Media Go seems to be back on the Christmas Card list and suddenly the photies are appearing in properly dated folders where they should have been all along.
This is magic, literally and figuratively as all this stuff is still beyond me. I mean, how does it actually work? How does it know what to do, is it all actually alive or populated by little guys with their own lives as well as working unseen on ours?
It's possible and it means that programmers are actually slave masters or completely deluded and as in the dark regarding reality as the rest of us.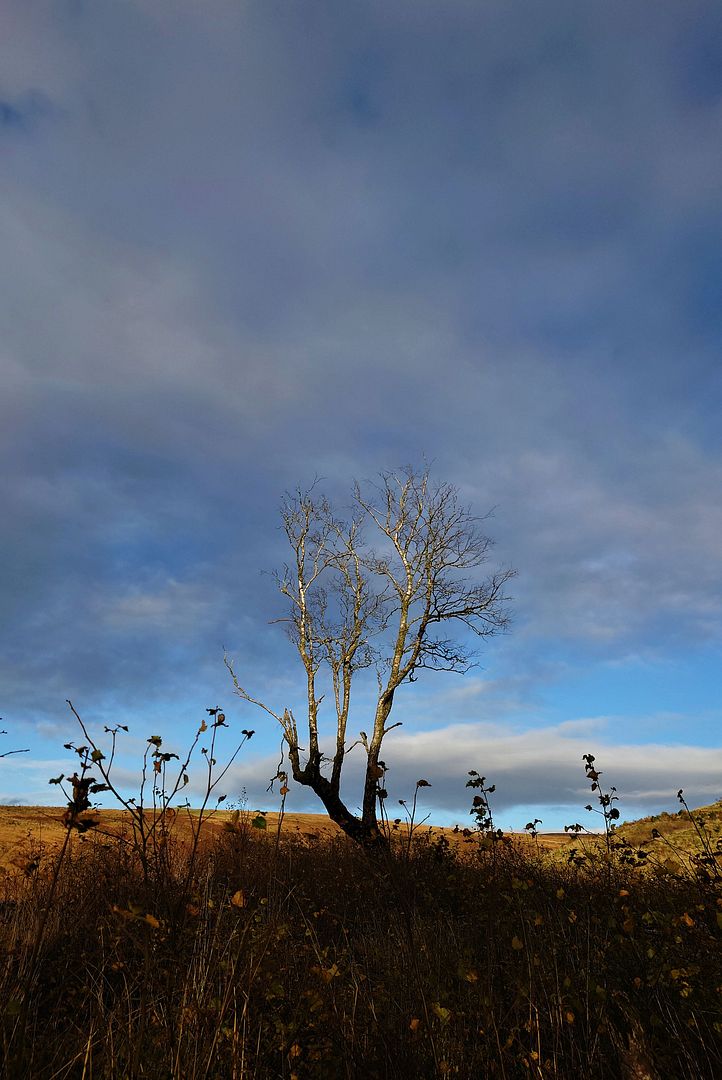 Autumn light is a joy, low and warm, it brings out colour and contrast beautifully. The birch by the quarry has polished silver fingers and black boots because of it.
The golden leaves and the crazy wide angled lens are both at work here. That riot of autumn with it's two stern guardians with an ice cold, pale blue sky. Oh, to have this instead of the current endless grey.
A close up of the leaves completely freaked out the camera sensor by the looks of it. The miniature Sony phone guys were running around inside the lens with stepladders and buckets full of pixels trying to install them in time to capture what I was pointing at. They got enough to make me smile.
Bless my little techno slaves. I switch my phone off for an hour every day now to give them a proper break. I'm tough but fair.