Had a wander in the Kilpatricks with Bobinson, 14K of torchlit tracks and open hillside. Fun as always, even though the plot was to test some kit, that soon got forgotten and we just got on with the simple joy of one foot in front of the other on a deserted hill.
I was supposed to take some kit pictures, but that never happened either. Instead I was messing with long exposures to try and get something to turn out in the darkness. Wearing the Alpkit Gamma with the red and green bulbs led to some fannying about at 300m…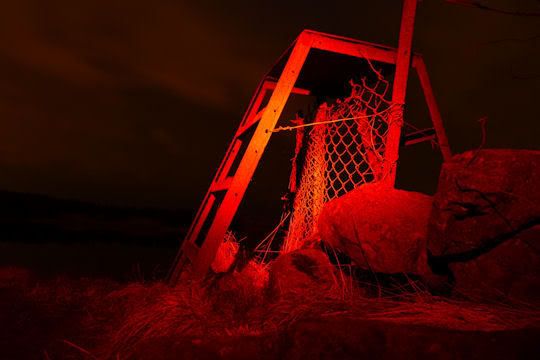 That's the metal style over the fence at Loch Humphrey by torchlight and a 15 second exposure, just looks like Silent Hill to me.
Yes, we're holding our breath, whispering…"Is that fifteen seconds yet?"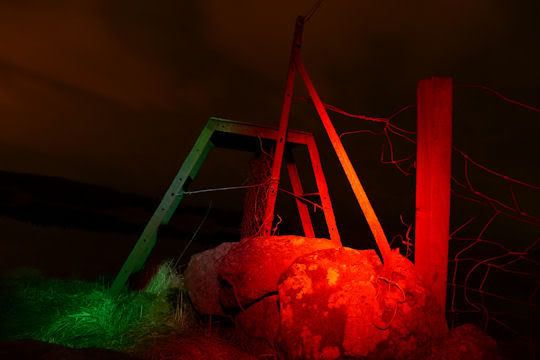 No fancy shit above either, I changed the colour on the torch and looked a bit to the left.
The lights of Dumbarton add a little distant fire to our spooky picnic spot.
Back to normality at Overtoun House.
Magic!