There was confusion, not our fault, but it did delay our departure.
Our trip to the snow was meant to be a hop, skip and jump.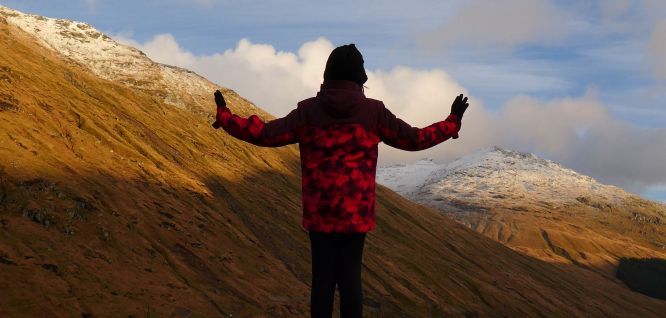 It was freezing, the layers were many and the gloves were the wrong ones. Not the girls', she was sorted, I got it wrong, I had raspberry ripple push-ups sticking out of my sleeves within 30 seconds of leaving the truck.
Red cheeks and pink skies.
It was good to just breathe that air.
And the snacks, once my fingers were mobile again, there was snacks.