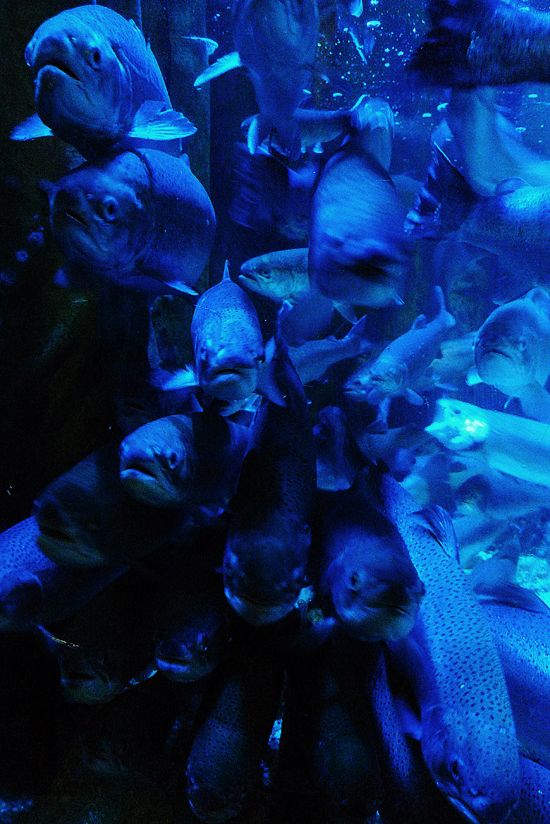 Three and a half hours to get to Arrochar from home (it's a half hour journey). The A82 was closed after Luss due to a "police incident" and everyone was on the Loch Long road, buses jammed against camper vans, nose to tail stupids all the way.
We found out when we got home the police weren't lying either, three deaths in separate incidents. Frustration, lack of concentration, stupidity, speed and bad luck will always end in tragedy for some poor bastard and their family.
At the time though, it felt like we were one of the fish above that we saw when we finally got to the Sea Life Centre near Oban.
You know me, family days-out kick ass, and this was a cracker. Holly loves sharks, octopuses (aye, that's spelt right, no imaginary Latin here), fishes and all the rest and she ran from the car park to the gate shouting "Sealifecentresealifecentresealifecentre…". We were hours late, missing a lot of the activities, but we still saw the seals getting fed, including the new pup they're working with, and went round the aquarium stuff, what, three times? Brilliant though, and for all the debate about animals in captivity, I think in order for folks to empathise with animals and their importance, to see them as living creatures rather than photies or statistics they have to meet them nose to nose. In fact, just as Holly did with a rogue starfish below.
It's like a scene from Alien in really, really slow motion.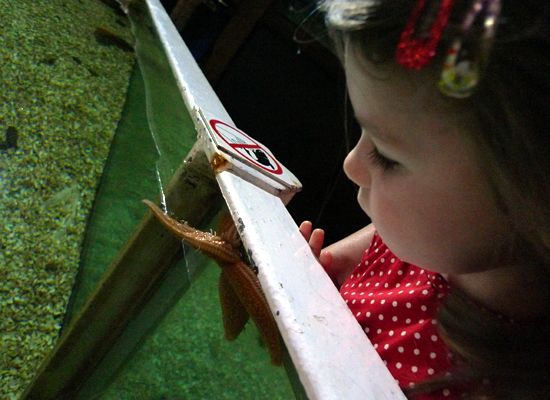 The giant octopus was sleeping in a dark corner, but we did see its wee pal scooting about. There's a variety of wonders to see, creepy, funny, scary, beautiful and sad lies behind every plate of glass. It's amazing how much personality something that you see more often wearing a batter overcoat has when it's still swimming around. It's an expensive day out, but it's a damned good one.
The girls got to see the sharks up close too as you'll see below. Aye they're only wee, but I bet it would have a go at finger or two given half a chance.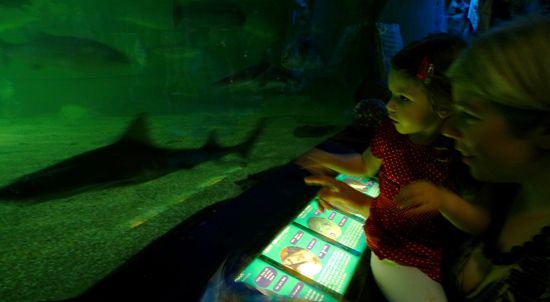 Holly was very brave at the "touch a sea creature" bit, the fella that was manning it showed her lots of wee folk from crabs to mussels and more and she gently patted them or stroked them all, I mean I've never touched a live sea urchin. This girl's good.
The road back was a bit better, but we were home well after Holly's bedtime. So having missed it, as usual, she decides that sleep's not for her and it was straight into making the jigsaw we got at the gift shop and demands for a Twister (ice cream).
Magic.