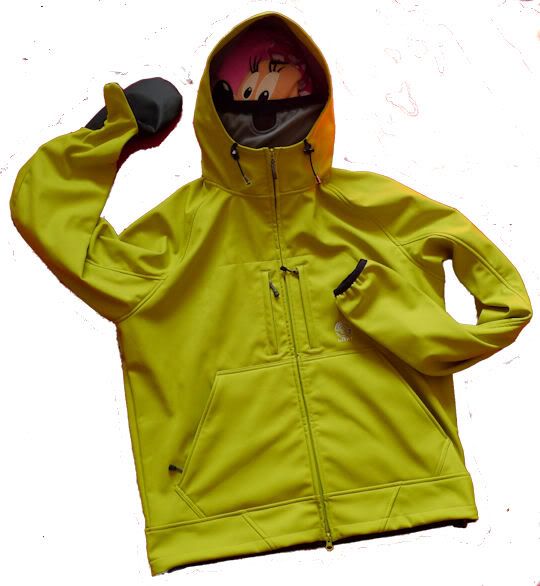 I had a mentalist casual hoody in from Loki last year, which I've actually worn constantly. Although the mitts in the cuffs bring out the adolescent mischeif maker in me.
Now here we have a technical piece, their Mountain Hoodie. It still has the face muff and mitts, but with a softshell fabric and four zipped exterior pockets. The styling is a hybrid of casual and technical, I suppose it's a kind of snowsports piece. The colour is brilliant, a camera cannot convey just how eyewatering that green is.
It's comfy, it's a bit crazy and I'll be seeing how I get on with it out there in the world on cooler days.