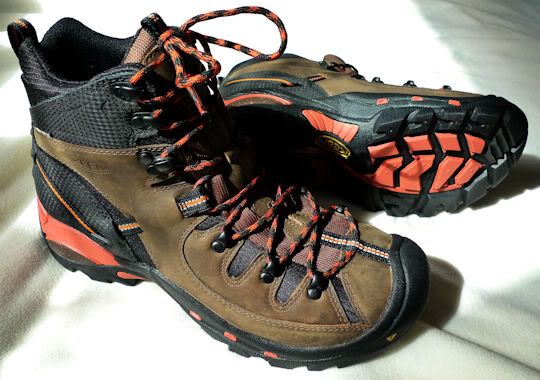 I've been using Keen's Oregon PCT's for some months with crampons, snow shoes, through bog and manky horror of all sorts.
They're a boot for boot haters as the ankle cuff is low and super flexible, but now their stiffest test has come; it's not winter anymore.
These have been issue free, but remember the hoohah about waterproof boots not being hotter? It's time I refreshed my point of reference on that one.
This and more Keen coming soon. Ish.