I like the daily movement of it. Not the predictable east to west, it's the daily creep of the point where the sun hits the horizon which is so very noticeable from this window. even if the daily increments of it's travel into winter positions are probably actually awfy wee.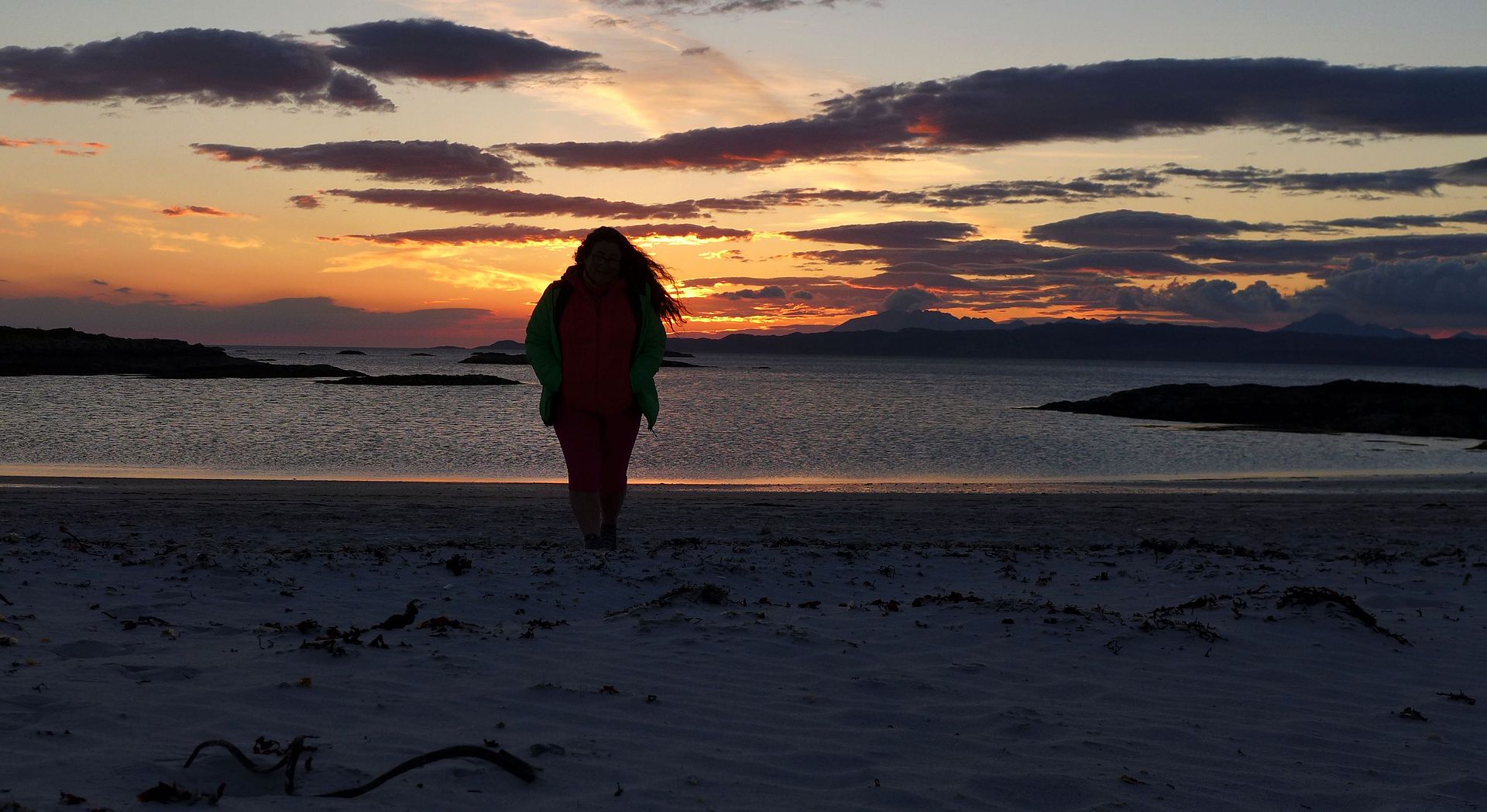 The variations are endless too and I still get caught by surprise after a hundred years of watching it through my apparently slightly grubby mid range double glazing.
The colours, the shapes, the brevity of the show and the times where I just catch the last whisper of red on a cloud because I was in the kitchednand missed it all.
I've seen a lot of glorious skies in my time, from sea level hands in pockets to summit tears in my eyes and this window has the power to beat them all.
Even this rather subtle showing, a few scattered clouds like still glowing ashes blown from a bonfire, it brings me joy. I'm always lifted by it.
It really is the little things.