This is Jo. Jo is my fellow ranger at the Lang Craigs and we were out checking the visitor counters on Sunday, the first dry day we both make it up there at the same time.
Going team handed was a good plan, this is only the second time I've done the visitor counters and the mix of digging, electronics and having to follow a set of instructions all works better when someone is keeping you right and a clean pair of hands is holding the instructions.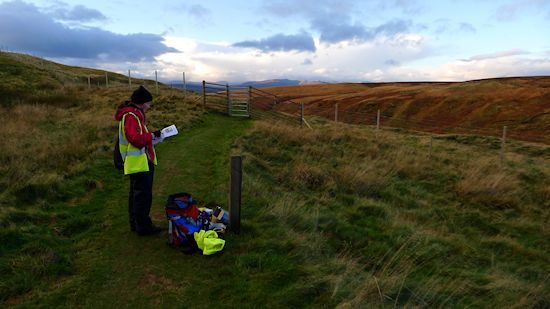 Job done at both main gates and we still had time to take a wander through some of the recent planting where there was evidence of deer, some furry creature ran out of its burrow as my foot was going down and I nearly shat myself and landed on my back, the Scots Pines were found to be looking good and then there was the not so distant vision of a white capped Ben Lomond.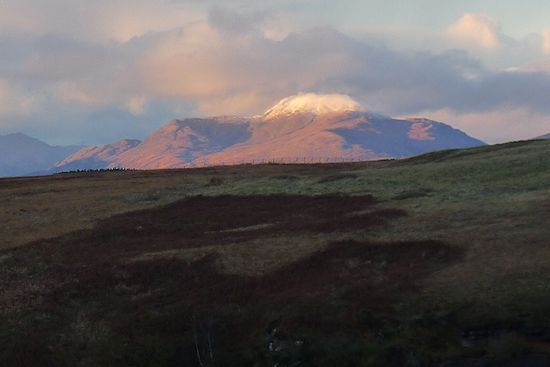 It was stunning. I know it so well after a lifetime of ascents but it can always through me a curve ball either visually or often by defying the weather fairies and making it up all by itself.
This was one of those times. I wanted to be watching the sun go down from that glowing ridge. This is another joy of rangering, heading up to the crags feeling inspired and finding something else to fire your motor while you're there. Brilliant.
I checked the weather when I went home. Oh, look at that… I thought to myself. 24hrs later I was looking back at where I was standing on Sunday. But, we'll come back to that in a minute or two. Once my hands have heated up.
Winter is here.