It's a story as old as this place, which is not exactly "time" but if I see how young I was in the early pages, it might be getting on for that kind of distance.
Man wakes up, man sees fog on the River Clyde, man gets daughter to school, man spills coffee on himself as he rushes to get out of the door and up the Lang Craigs and above the fog.
Ben Lomond, sitting above the blanket.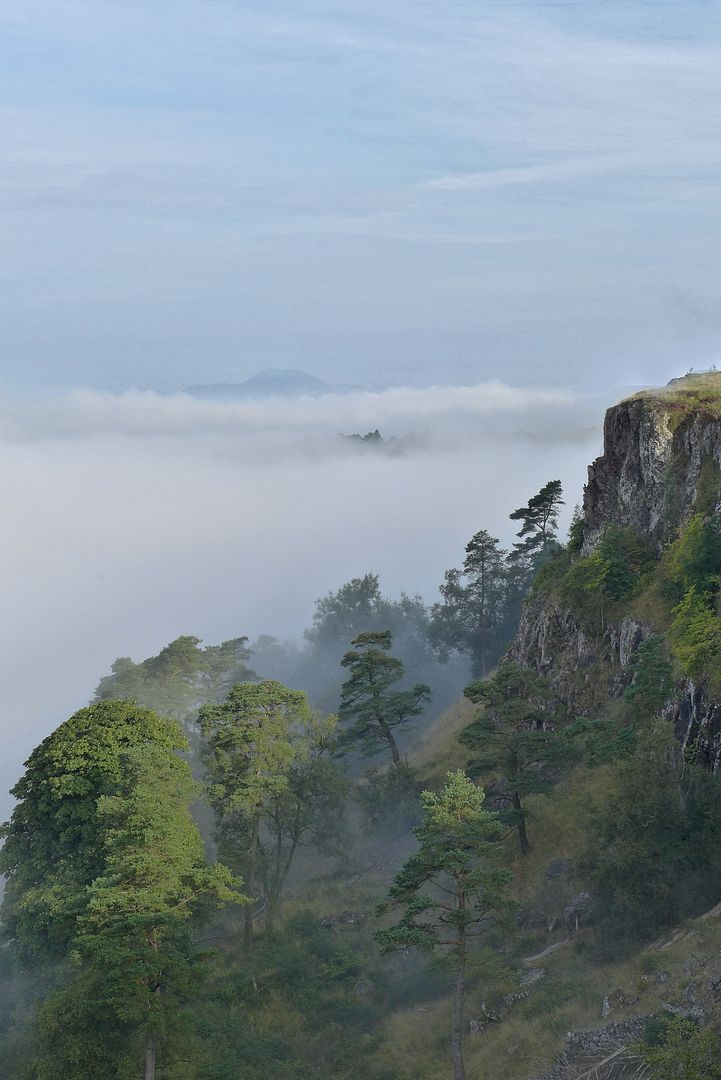 Every time I get to the edge of the crags I have the same collection of emotions. These include but are not limited to joy, wonder, awe, nausea and a pounding in my chest which is related to the hasty ascent immediately after breakfast and not to the view, that's what brings the heart and lungs back to normal.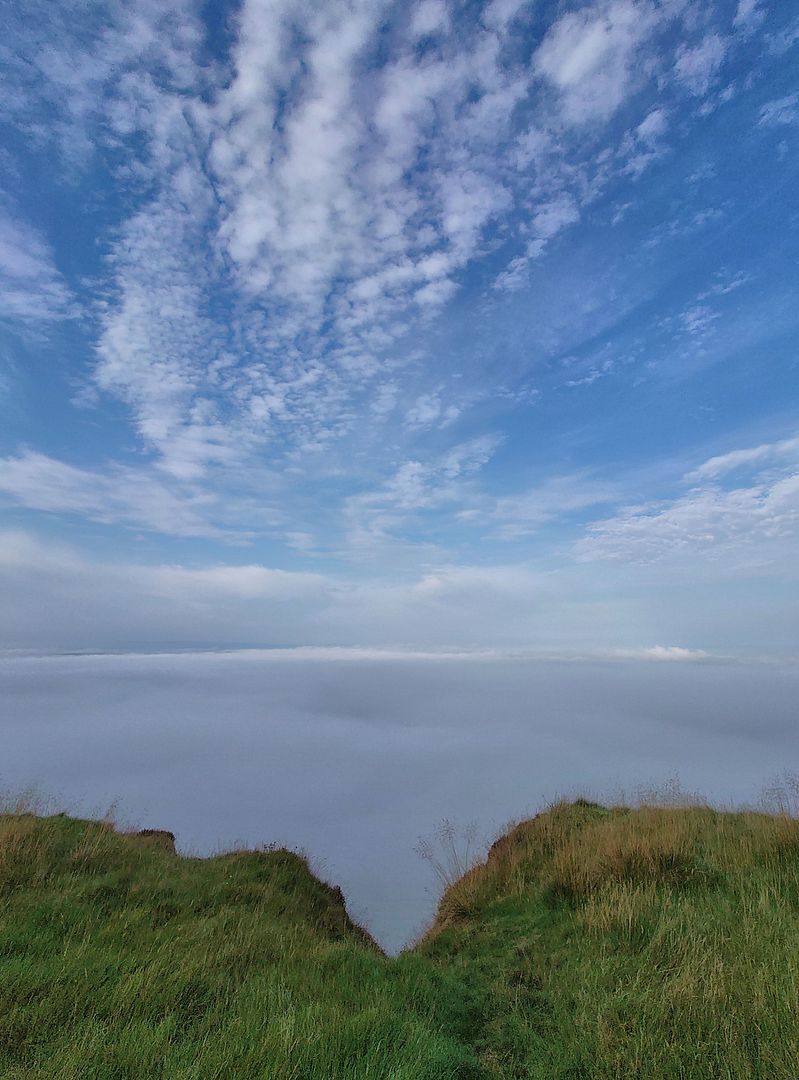 The path up, or sometimes down, is well hidden from passers–by, the view is harder to miss.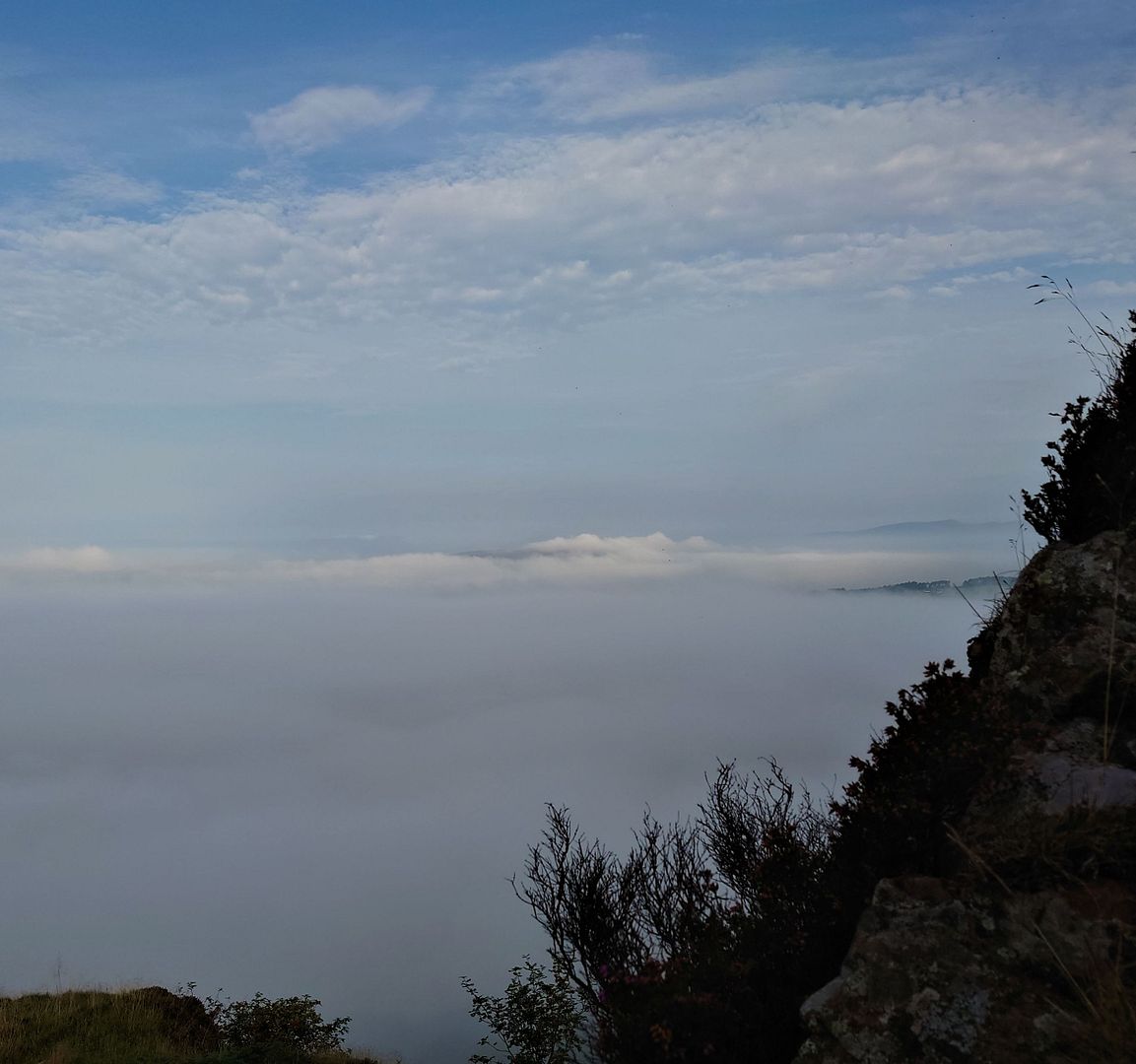 It's utterly glorious and I have never tired of it. I feel the tingle of anticipation if there's a whisper of mist on the water at bed time and I feel the instant pull in my heart and soul if there's nothing but a blanket of grey outside when I open the curtains.
It's good for the soul, it's good for the legs and good for everyone that knows me because it cites a better mood than might have been otherwise anticipated.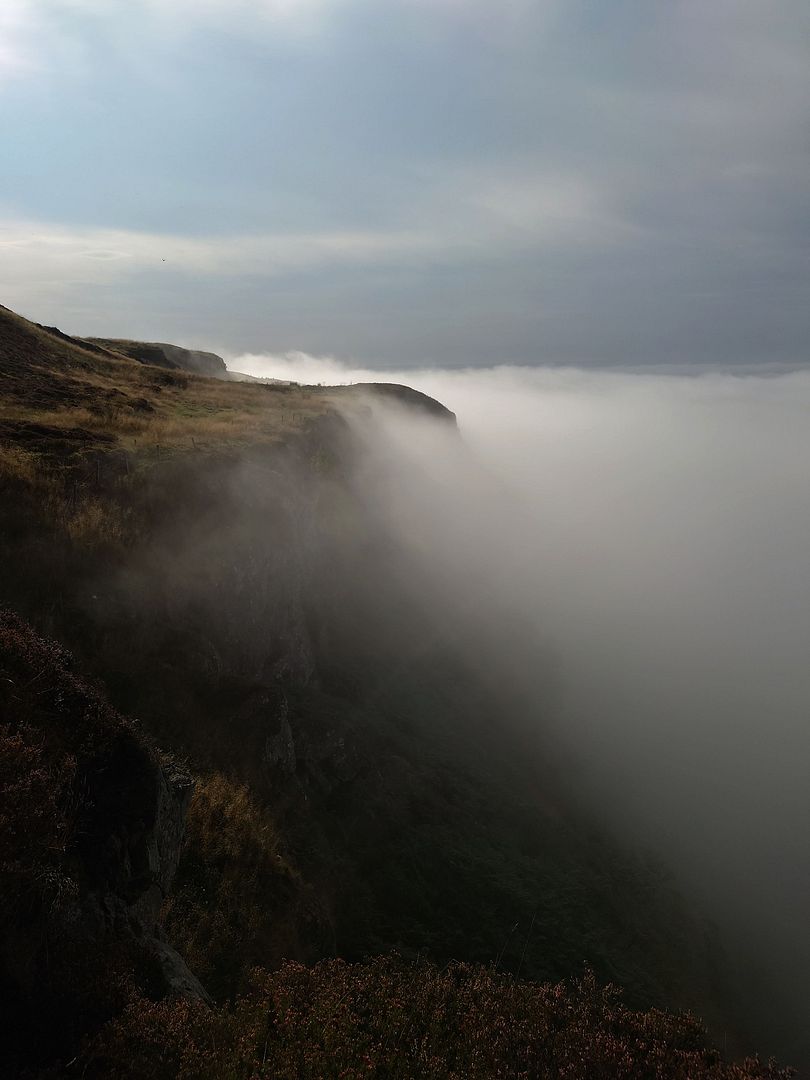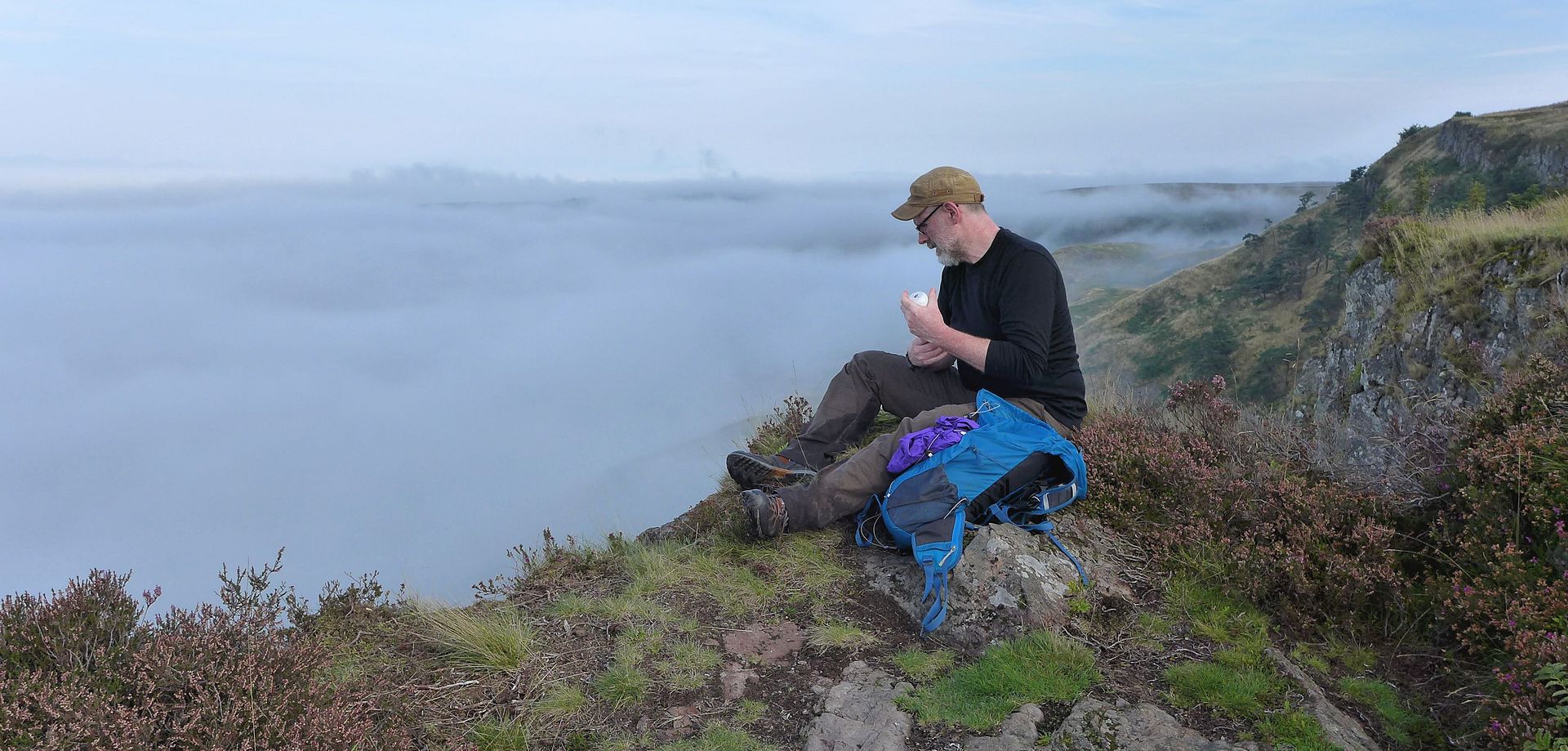 Precious and rare hours. A flask and snack with my feet over the edge, Ben Lomond sitting high and tantalisingly close, divebombed by Housemartins (thanks Matt) and still back at work before lunchtime.
I don't think I could be anywhere else, I think I need this close.
Maybe we all do. I've never been so aware of the flood of internal positives that come from stepping out as I have this past couple of years.
I don't yearn for the distant peaks, but I do need the sky, ground that answers back to my feet, the air and whatever nature brings that day. Because although mornings like this are the ones to treasure, our waterproofs seem to be hanging up and drying off every other day at the moment.
I've said it many times, that's paying for days like this in advance and there's no lack of joy in any of the process.