I knew the golden hour was from five til six and also that the likelyhood of the same display as Monday night was remote, but it was calm, clear and bright so we met up at Overtoun about quarter to five and made a run for the skyline anyway.
A bit hazy but the low light was warm although getting ever lower and cooler. We got some height at just the right time after breaking sweat on the climb to Black Wood and back into clear air. Perfect timing.
The sun hit a bank of cloud out to sea and the temperature dropped sharply. But the stove was on and hot cuppas were imminent as we sat in the long grass and listened to birdsong in the scots pines nearby.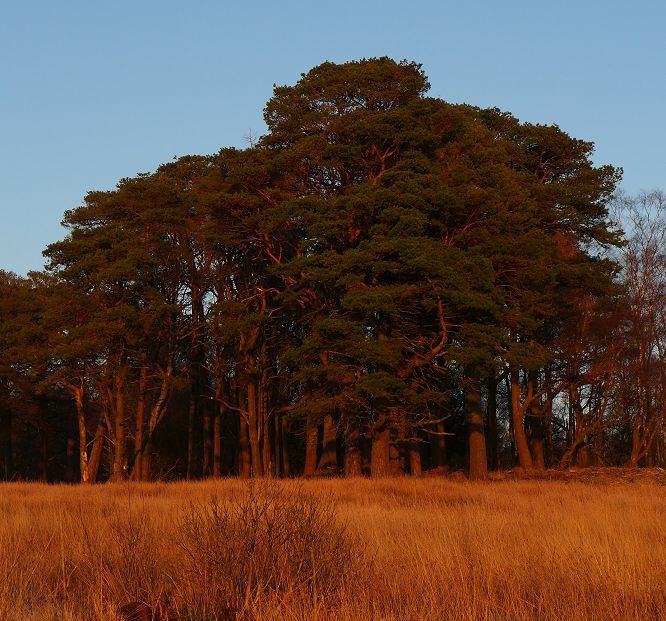 One tight stand of pines kept on drawing my eye, I expected an elephant to come charging at me at any second, it looked like a little splat of Africa on the hillside in this warm sunlight.
This is why I don't get bored, always something new to see. Or imagine.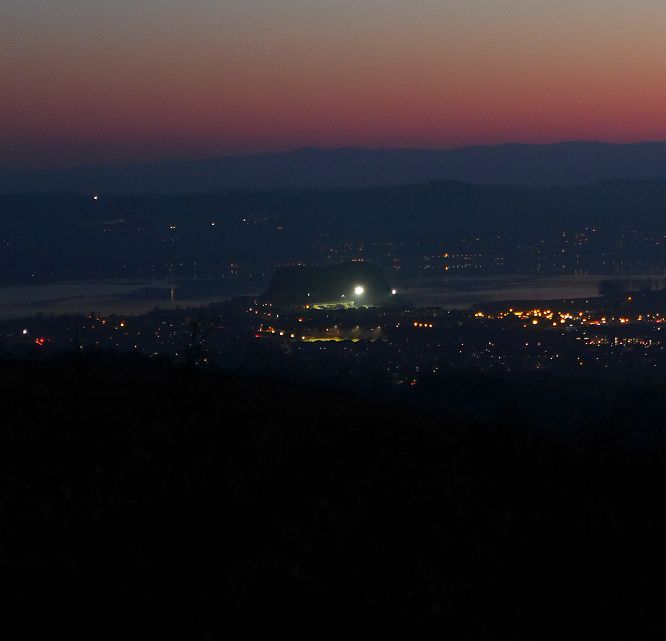 Although evidence suggests otherwise, it's still winter so it got dark quick. Dumbarton were playing at home and the stadium sitting under Dumbarton Castle looked just like the big ship from Close Encounters. Haven't seen that in years, I wonder if it's aged well. Netflix…
Home by headtorch. Living by the river is brilliant, especially when there's hills right beside it.