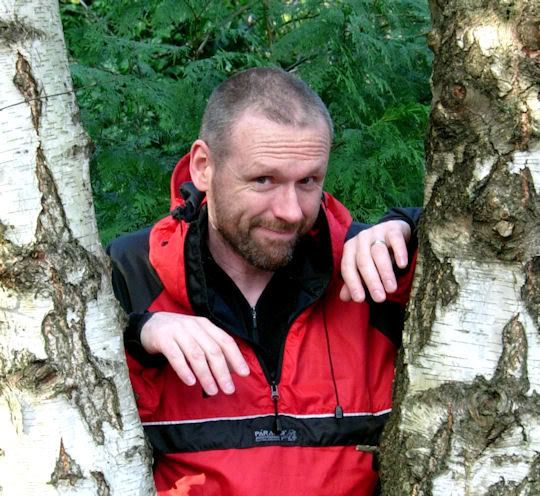 Now at the start I may have been a little cynical as you can see above. It's easy to knock anything that has a cult following, and Páramo does have its zealot disciples which does its cause no good at all.
I was coming to it fresh and landed lucky with this brand new Velez. The minutae of its design and performance will be looked at elsewhere hopefully, because all I wanted was to pull it on and see what happened.
I've worn it with synthetic base layers. merino baselayers, light midlayers, packs and bumbags. I've even worn it to work over a cotton t-shirt.
What is apparent is that you have to find your own window of operation for Páramo. All this advice "It's too hot", "Just wear a short sleeved base layer under it in winter", "I still get wet…" is meaningless. You have to use it and see what happens after a couple of trips, and then adjust to suit. Yes it's warm on the move, but it doesn't have as much insulation as people think, so in strong wind and at rest stops I cool quickly. Not a problem though once you know.
The fabric is indeed as good as they say, especially with a synthetic baselayer. You stay dry, although the inner fabric does get a moist quality too it, a tea towel that's just been steam ironed?
It's autumn/winter only for me though, I found the limits of beaing able to wear it a couple of times in brighter weather. And as an all-day winter piece it's probably peerless. If it fits you.
And there's the high kerb that many scrape their bumper on when parking at Páramo's front door. I needed a Large to get the neck to cuff length, but I probably  would've got away with a Medium torso. I've tried on a few other models now and the various Velez models are the best fit on me.
I really think this notional average sizing is holding Páramo back from selling kit to folk my shape, "rangy" I believe it's called. Montane had the same problem but seem to have sorted it out with adjustments to the proportions the past few seasons. It seems to be a general UK sizing thing though, is sizing shifting outwards to accommodate a rise in the nations girth? It's been said on here before, do me a jacket in Haglöfs dimensions in Páramo fabric and we've got a winner. I'll be very interested to see Páramo's new two piece alpine fleece and single-skin shell combo coming out next year. That sounds like it might be right on the money.
Whatever, the Velez Adventure is a fine bit of kit that I would be happy to wear facing this coming winter . The hood is the best I've seen on a Páramo jacket. The comfort is fantastic, arm movement is good and I love the front pouch pocket. Wee niggles were limited to the cuffs, I'd tweak the adjustment there, the internal pocket accessed through the zips is too low I think, I'd have it right at the top of the zips, and there's the daft flap inside the hood for making the hood into a collar. Scissors applied there I should think.
But as you can see below, on a completly different day from above, I'm a much happier boy for my experience.
Yes, yes, I took the photies in the garden. Every time I've been on a hill with the Velez it was pissing down and I never got any decent shots. It's going away to get reviewed elsewhere and I ran out of time. Arse.