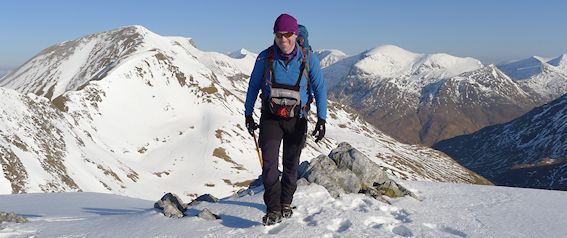 We got a bunch of Páramo kit in for test and Joycee and I have split duties on it. Joycee has been thrashing hers in woodland projects and regular outdoor stuff and I've been trying out an Alta II jacket, more of which later, and the Grid Technic Baselayer which is up for review just now.
Páramo have an odd sense of what a baselayer is, the Grid is a midlayer, it's not close cut enough to be a baselayer, so after trying this next-to-skin once and getting bare skin against rucksack, it was confirmed as a midlayer. If I'd taken a size up, I've got a medium, it might have helped but it would have been a baggy horror. But, as it happens, I reckon it was born to be a midlayer.
The medium is a good cut on me, kinda like a lot of other brands large to be honest, neat and tidy with not much extra fabric wrinkling up around me. The length is pretty good as well and the Grid isn't riding up which means the articulation around the arms is good enough as well as the torso being a neat fit around me.
The arms are a good length with wide cuffs which also have thumbloops. There's two separate things going on here though, Páramo are always thinking about ventilation so the cuffs are wide, as are the forearms, all good for rolling up. But with the thumbloops it means there's a whole lot of extra fabric around your wrist and it doesn't layer as well as it might and I think it compromised dexterity compared to other thumbloop designs. There's plenty of stretch in the fabric to cut the sleeves closer without restricting the ability to pull them up, it would be a good fix and feel less like a compromise as it does now.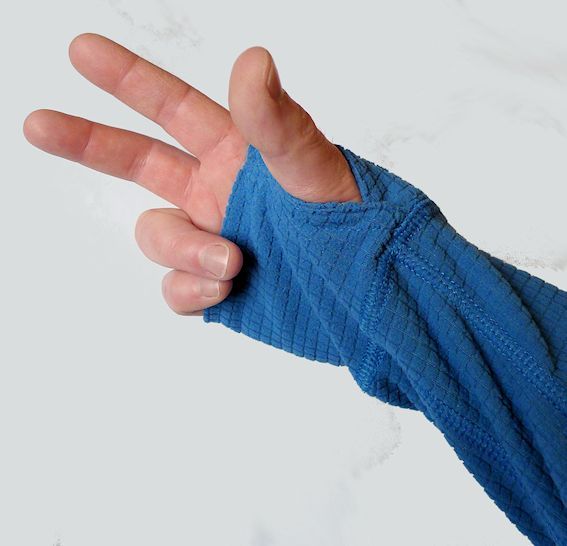 It's a nice clean shirt with just a few features. The collar is medium-to-tall height and seals your neck up well. The main zip has a nice zipper garage so tere's no danger of nipping or catching and the zip also has a wide baffle behind it with an anti-snag strip which works perfectly well.
The zip is quite short, but there's a great reason for this, a central chest pocket accessed by a horizontal zip. This pocket is perfectly placed for me, it's not overly large, but it's just so damned handy and reminded me why I always loved smocks.
The gridded fabric is the "other way round" from many gridded fabrics you see where the squares on the inside wicking away moisture to a the flat outer drying surface. But whatever, with its squares on the outside this fabric is excellent. I've worn this over long and short sleeved merino and long sleeved polypropylene and it just sucks sweat away from you, and I dunno, erases it is the best word I can find to describe it. It's damned fast at it's job, which extends to layering under non-Páramo outerlayers which I've been mostly doing. This dryness is great for camp too, no extra dampness to add to the steamy atmosphere in a tiny tent here.
It's a generally nice fabric to wear, soft and stretchy and light with it, the Grid comes in at 246g.
The Páramo Grid Technic Baselayer is a great midlayer, but it needs tweaking. The thumbloop cuffs could be seen as a token gesture as they are, but with a little work they could be spot on. The chest pocket is already genius, but if it was a little bigger with a wider zip it would be even better, and both the pocket and neck zip need easier-to-grip zip pulls, these tiny flatlocking things are just a pain.
Páramo isn't what I remeber it as and a damned good thing too. More coming up.