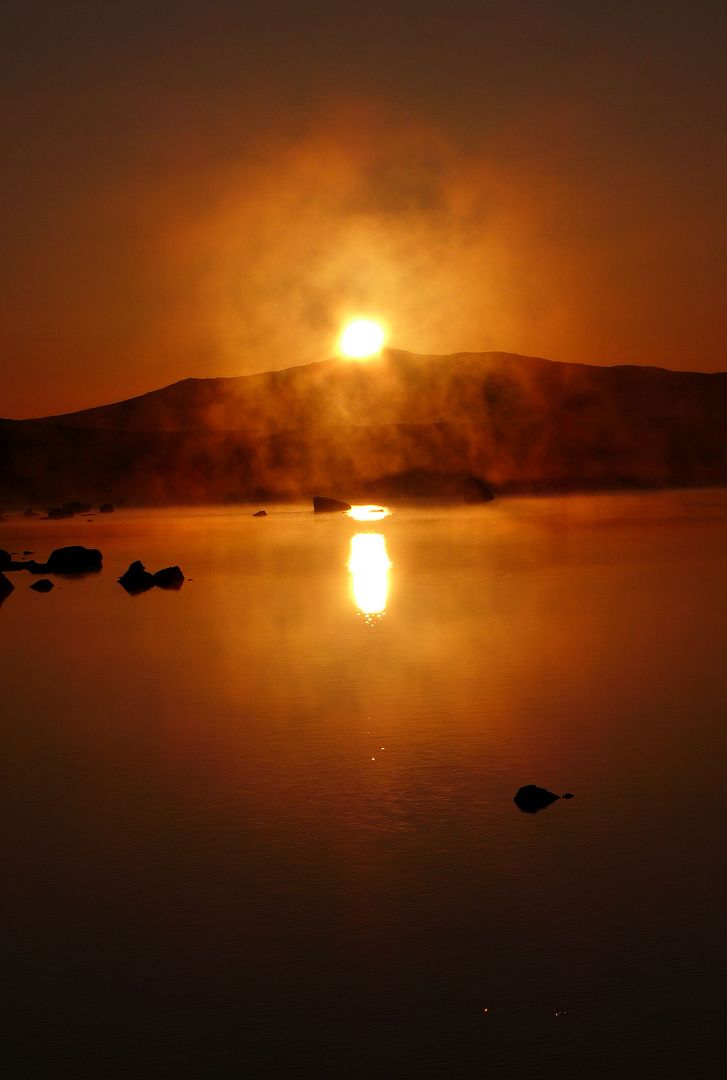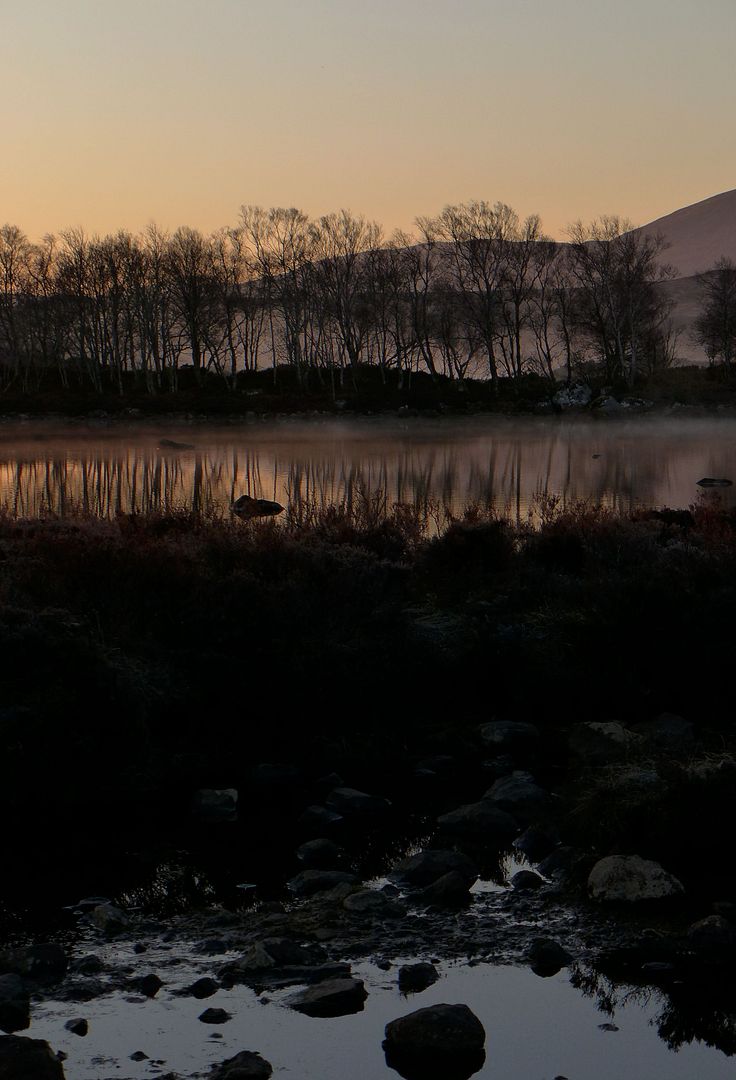 It wasn't ideal, we had planned for running away on the 26th but freedom was granted early, what else could we do but improvise.
The cool bag was ready, the blanket and down jackets were packed and the 4am start was as clear headed as it was ever going to be.
The road was nearly empty, the A82. Ha.
We drove north under a brightening sky, dark silhouettes lined the road, every shape had a name, a story, a time and a place and of course, I had to tell them about it.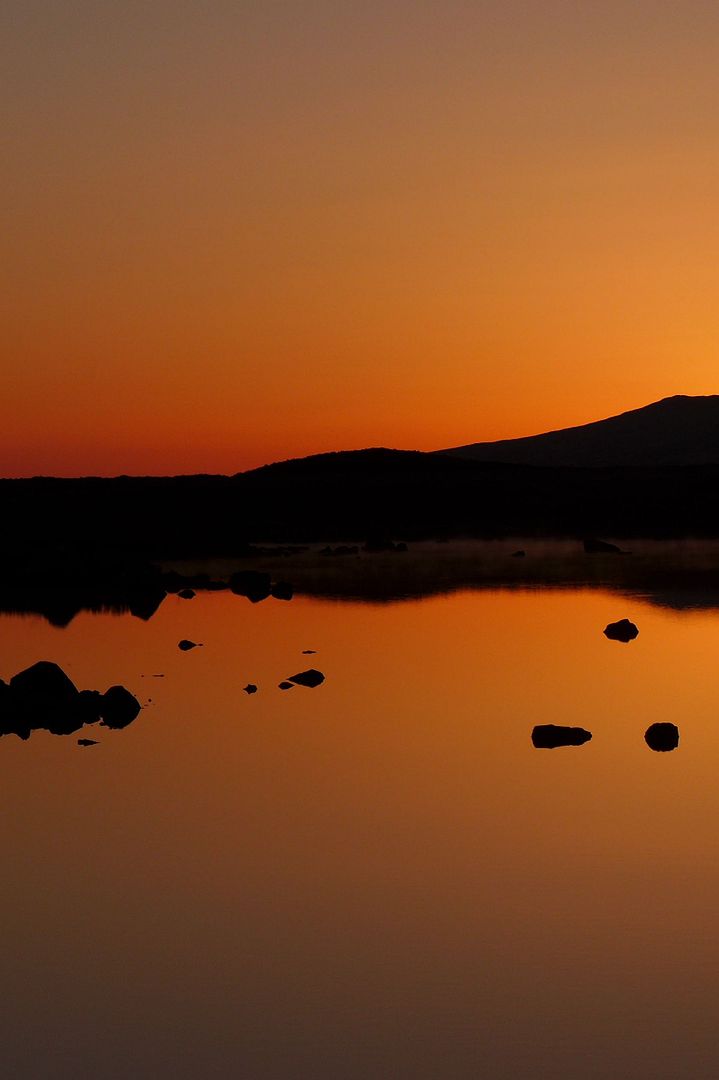 We reached the edge of Loch Ba with the sun set to rise in around 10 minutes. It was still frosty, the air chilled and the sky a cold pale blue but the east was a burning orange, ready to burst upwards through a thin layer of swirling mist.
Blanket down by the loch, breakfast laid out, eyes to the east.
The first sun rise seen from a grid square that didn't start with NS in what, a year?
We made the most of it, familiar places, familiar roads, new thoughts and feelings, it had been a week for memories in more ways than one.
The traffic was coming out way as we headed south, it was going to be busy.
We'll be back soon enough, not doing a 4am start though. I think it will have to be late when I leave. Tradition isn't it.
Linda took that last two on here phone. Nice misses.