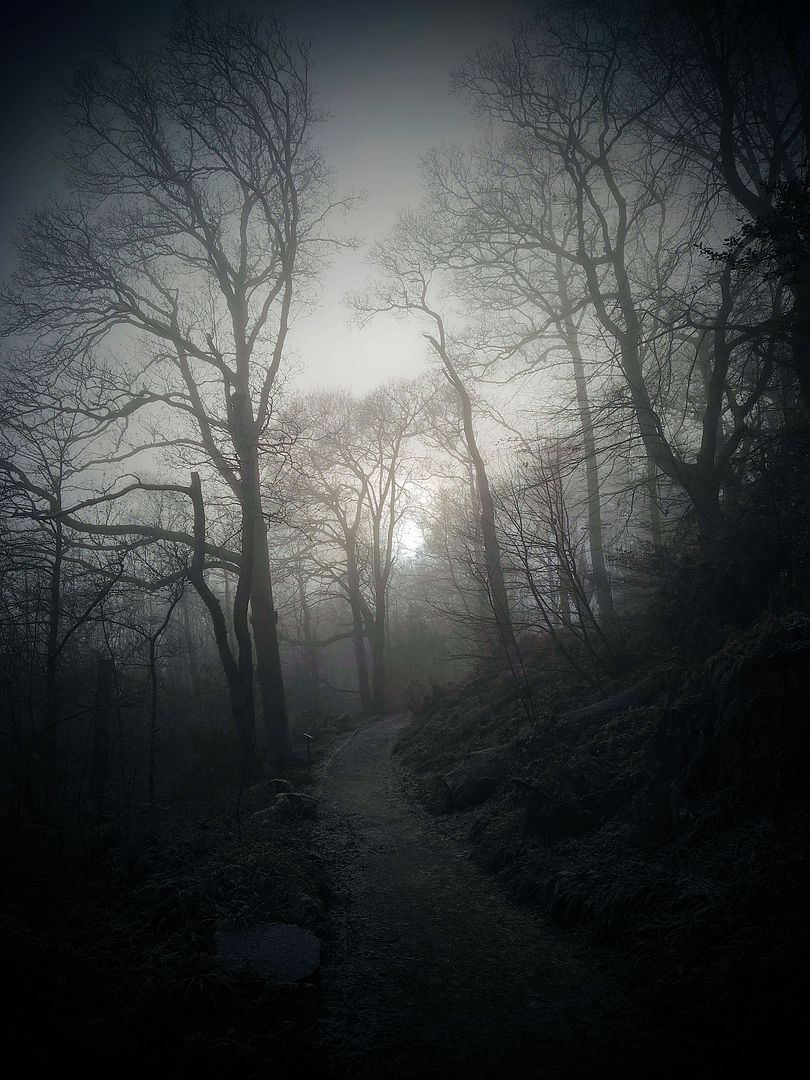 We had some family business and it took us somewhere local but unexpected.
I knew everything above us was in the clear blue, but the mist, the calm and the cold down on earth suited the day very well.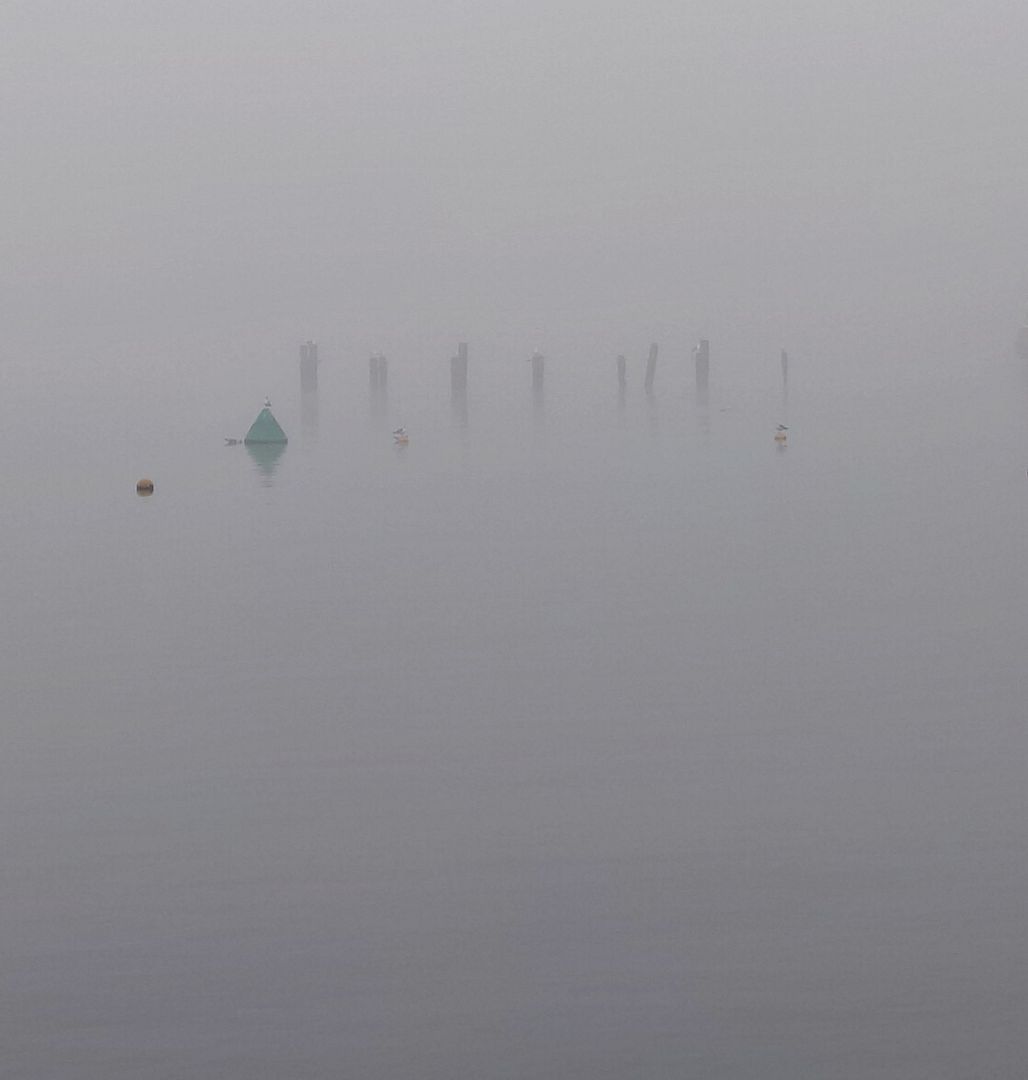 It wasn't busy, but the wee kiosk was open and had hot chocolate with cream and marshmallows which warmed my hands and face just nice.
It felt just a wee bit, just for while, like a regular winter's day out.
I also had a lot of fun with my phone, I know what vignette does now for example.
The robin wouldn't sit still though, bloody yappy dugs.
The loch was frozen by the banks, most surfaces had frost long into the day. It would have been idyllic in another time, another year.
The wee moments though, I'll take them.