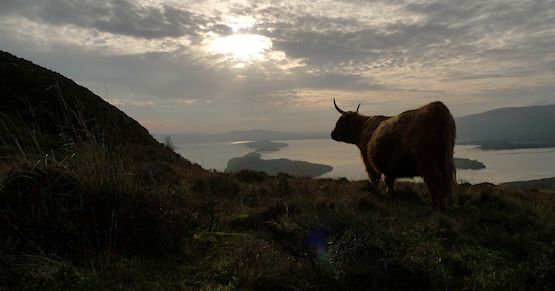 I made a quick mid-afternoon dash. I had enough kit for a bigger hill but maybe not enough time or energy to really enjoy it, a tramp around the lovely Luss horseshoe was a thought, Ben Lomond was the perfect but the cloud clung to the tops of every one of them. It might clear, there was blue above, but a descent in darkness and cloud while good for the concentration isn't worth busting my arse on an ascent for.
What the hell, Conic Hill.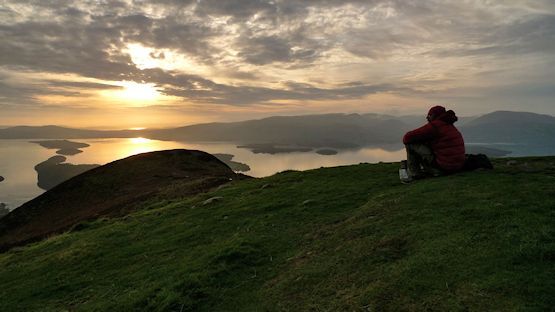 It was busy, busy with folk coming down anyway, not so many heading up as the sun raced them laconically towards dusk. There were hellos in several exotic accents, including my own, and some grunts from the locals. Welcome to Scotland.
The tops had folk sitting and looking, who could blame them, and the pathless top at the back had me.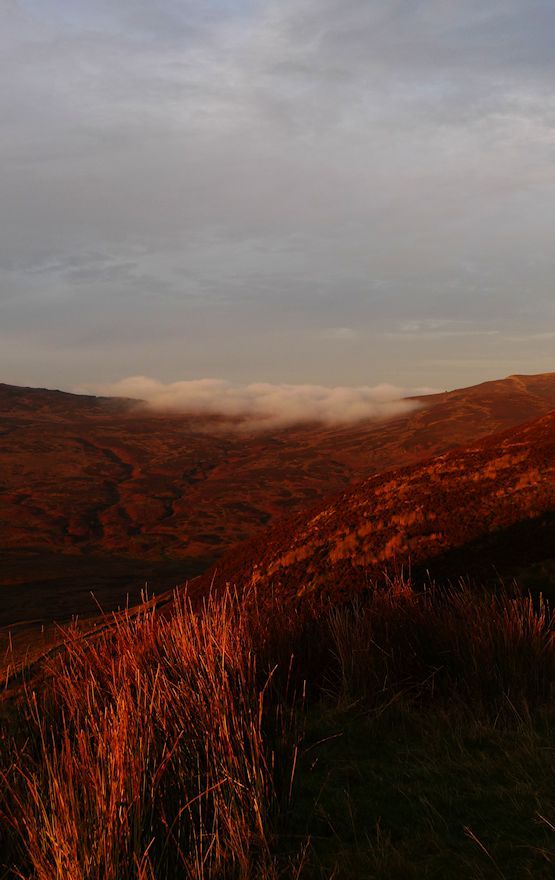 There was the sound of a stove and not much else. The weather was sitting silently, and I was now alone as the golden light sucked the last of the warmth over the horizon with it as it burned out and left just a pale glow to light my way down.
The Heilan Coos I passed earlier were waiting for me, tearing surprisingly loudly at the scrubby grass. Our national  symbols make me smile. As does doing this stuff, it was just enough to keep me going.