We're making plans for trips up north that'll involve a little more oomph. One on the cards is a return to Knoydart, and that brought all this back. We did a quickie there last year to collect the check point from the AR World Champs that was attached to the trig point on Ladhar Beinn.
We got the boat in which was a hoot. We were running hours late getting there and the tide was well out, we had the conductor hanging over the front of the boat telling the driver left or right to miss the rocks. Once away from Kinloch Hourn and out into deeper water is was great fun and the sight of Ladhar Beinn as you turn into Barrisdale Bay is a total joy.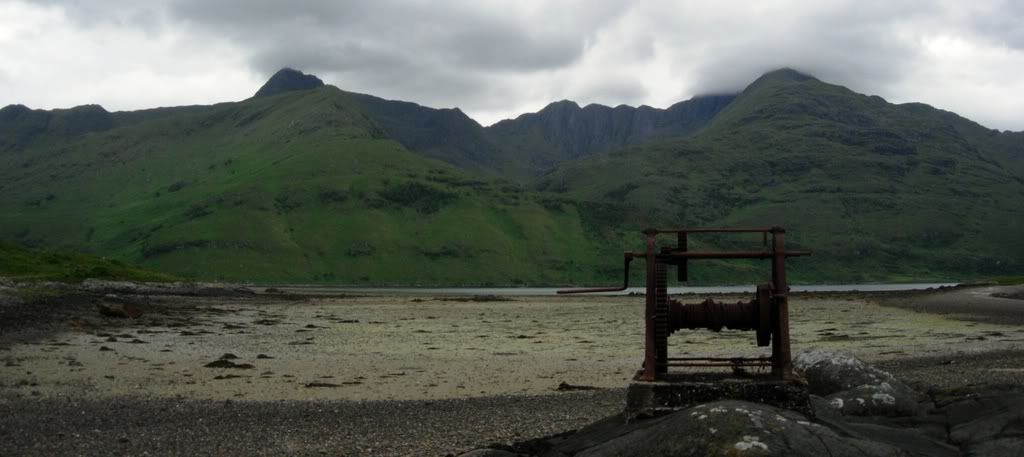 We made a break for it across the beach and up the hill, eventually setting up camp on a flat patch just off the summit of Stob a Chearcaill about 2100hrs or so. It was cloudy which was bloody annoying as the views from there are really rather fine. The next morning it was breakfast and away. That's the way to do it, wake up at the good bit. The ridge is fantastic, even in the patchy cloud. The summit is an odd place, it deserves to be more significant somehow than a bump on a narrow ridge heading away from all the action. The return down Stob a Choire Odhar is the best bit on the hill I think and it's where we finally dropped under the clouds. The sun came out as we crossed Coire Dhorrcail and it was shades-on all the way back to the motor. We stopped at the bunkhouse to use the facilities, fill the water bottles and sit on chairs while having a cuppa. There is an honesty box there for such things.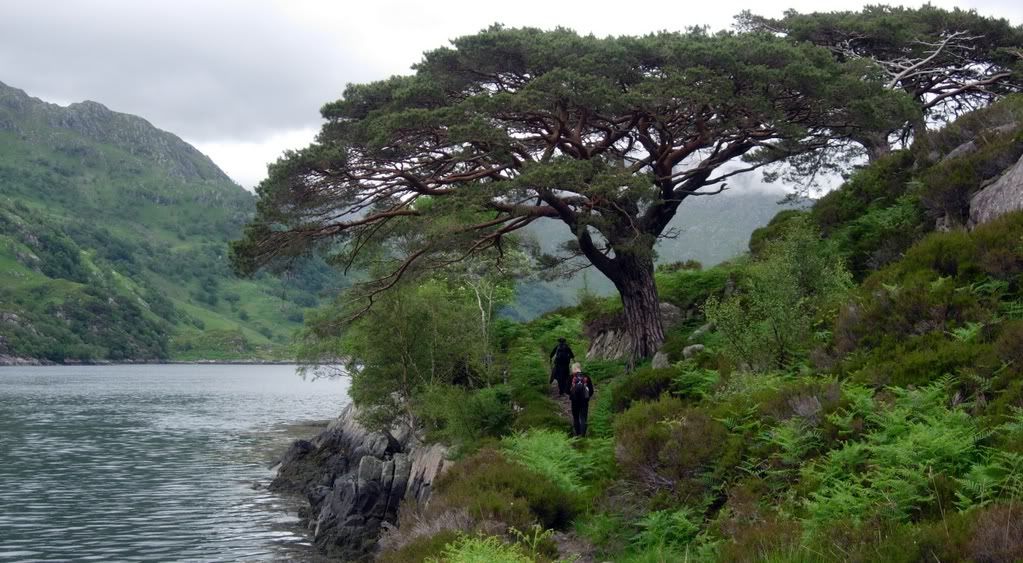 It's a beautiful walk out, up and down by the lochside all the way through trees, crags and unfailing interest. It takes just over two hours and is a joy at every step.
Lots of wildlife as well, and all too soon you're back on tarmac. The drive back to the main road though is another thing altogther, truly a test of everything I've ever learned on the Playstation.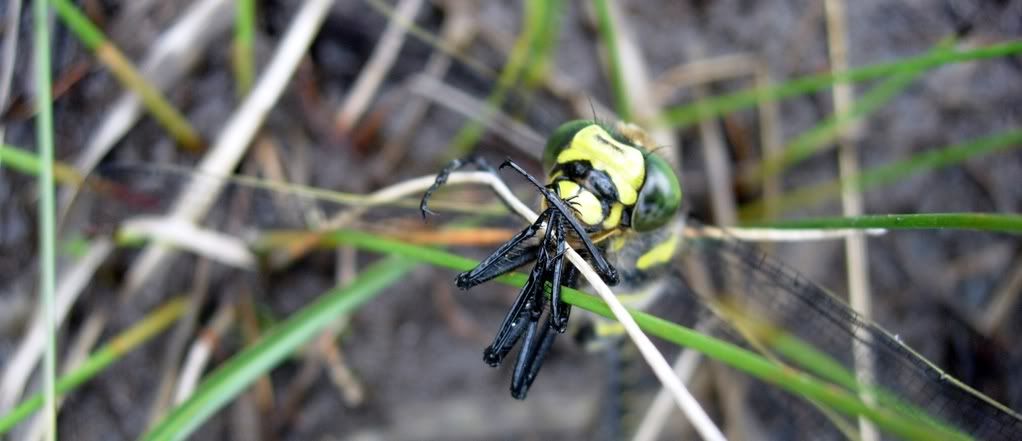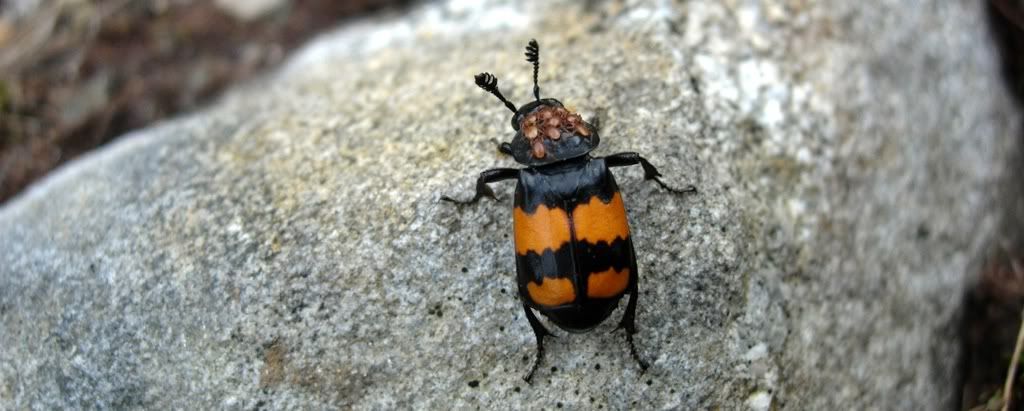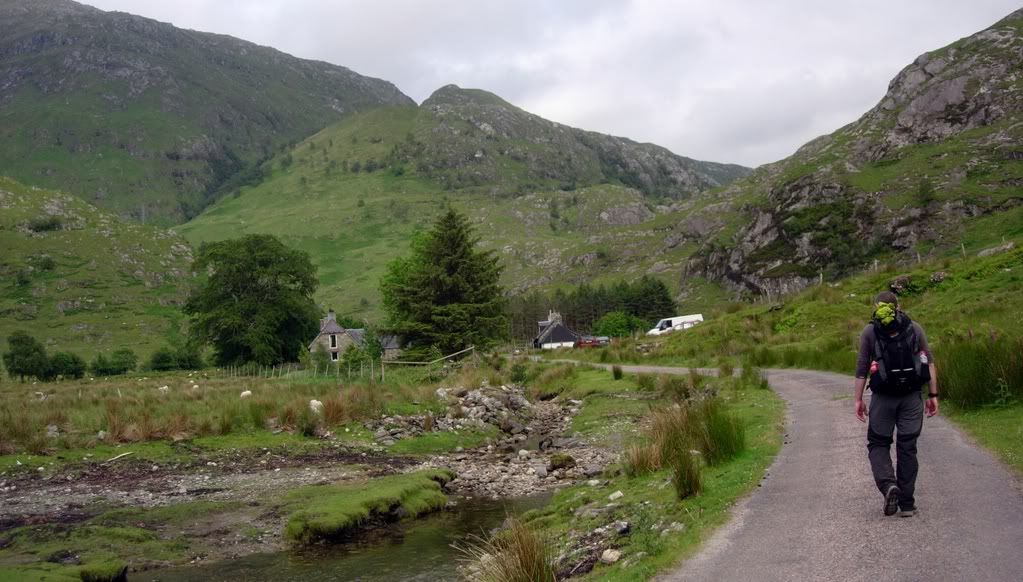 I'm all about the new and the next most of the time, it's nice to see some of this again.