Linda was on Groupon again and my journey from no life to fancy life continues. However, note to self: Photobucket shat the bed and was down for over a month, so you did this ages ago. Okay?
Couldn't remember the name of the place at all, I knew it was Ardrishaig, but on the road we went from White Goose, Angry Swan, Startled Duck, Unlikely Albatross to reality, the Grey Gull. What a boring name.
However, there was a bath with lights on it in the bedroom. And Arran was soaking up the sunset from the window.
Okay.
Went a wee wander before dinner and it was freezing, ice on the ground, fingers in my gloves.
I've been here many times over the years, the first time was in the early 70s when we sailed through the Crinan Canal on the boat that was my home at the time.
The harbour is quieter now, some timber operations, a few shellfish boats and leisure craft and very cute wee lighthouse.
It's nice though, money has been spend and there's cafe and a visitor centre of sorts. I wonder of they get footfall? The mini Kelpies must attract some visitors, they look magic, just lacking the height of the grand Falkirk spectacle.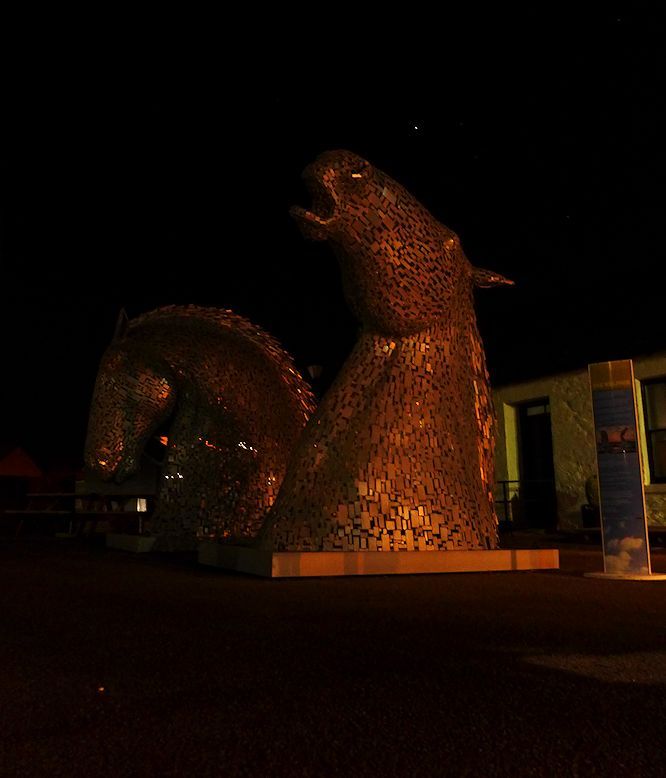 Crinan itself was the first port of call. Very grey, very quiet, very wintry. The water had kept its green hue which I'm glad about as I'd been predicting it and I'd have looked like a liar if had been standard blue or blue/grey mix. These things are important in a relationship, it's all about trust and honesty, accuracy and reliability. One minute you describe a view inaccurately, the next you're in a street fight defending against a broken bottle with the one you hold dearest.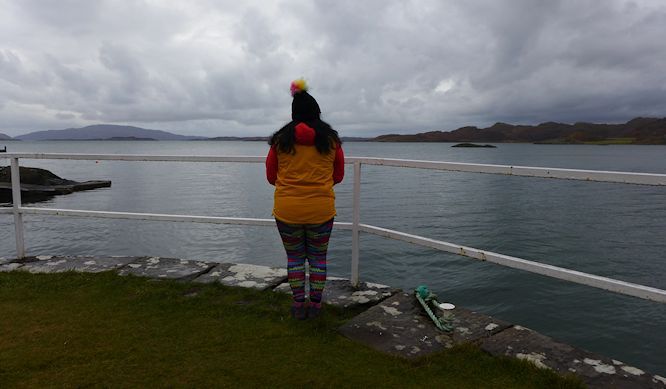 Kilmartin Church feels like home. I spend so much time in cold deserted churches, I felt life I should be sitting on a pew with a cuppa wondering how much more pipe I should have ordered and whether the client will pay for it or a have a heart attack.
The church isn't used but left open and empty, maintained to display the stones and it lives on trust. I was so glad to see no graffiti or shite left lying around.
Plenty of skulls and crossbones in the graveyard too. Awesome.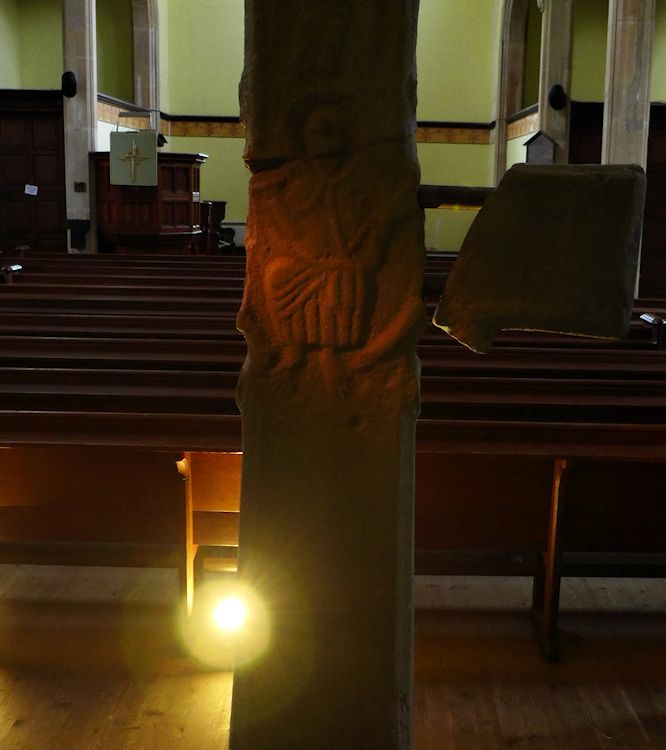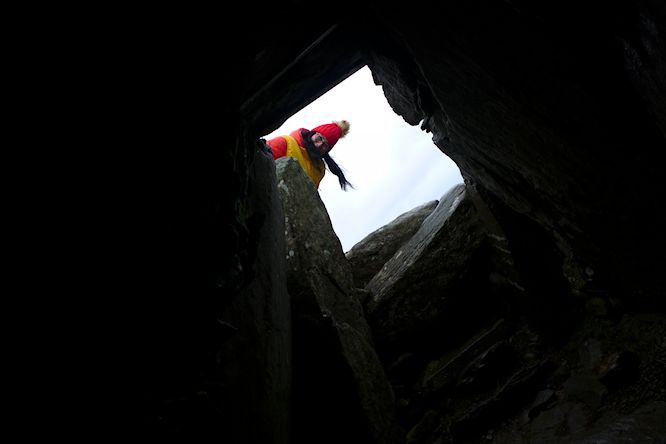 It was cold and raining but we took to the discovery trail after a fine lunch at the visitor centre and wander round the museum.
I think the weather brought the right atmosphere for visiting the stones, dark, quiet, cloaked. It was somber despite the signposts and well trimmed grass.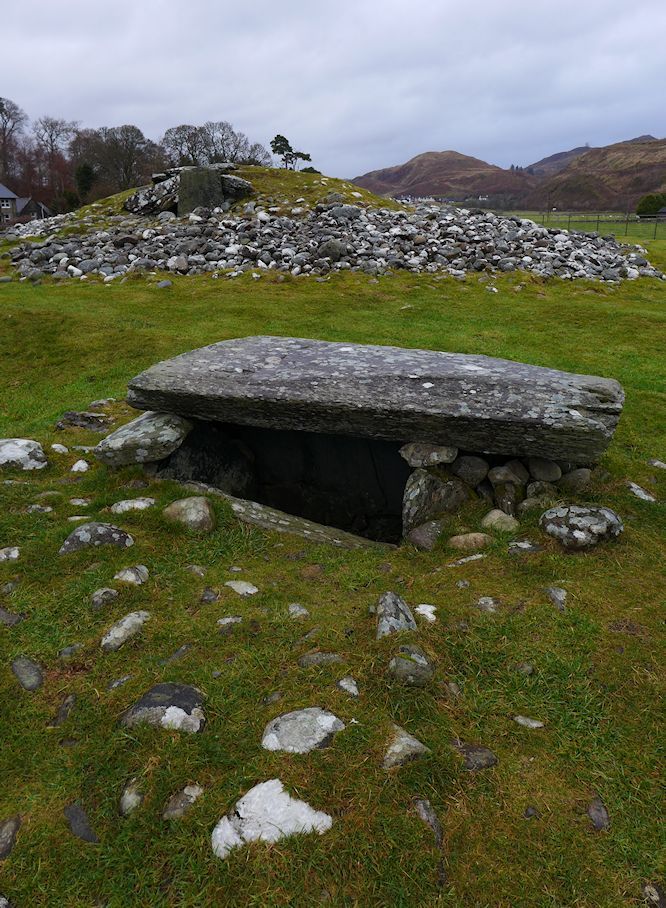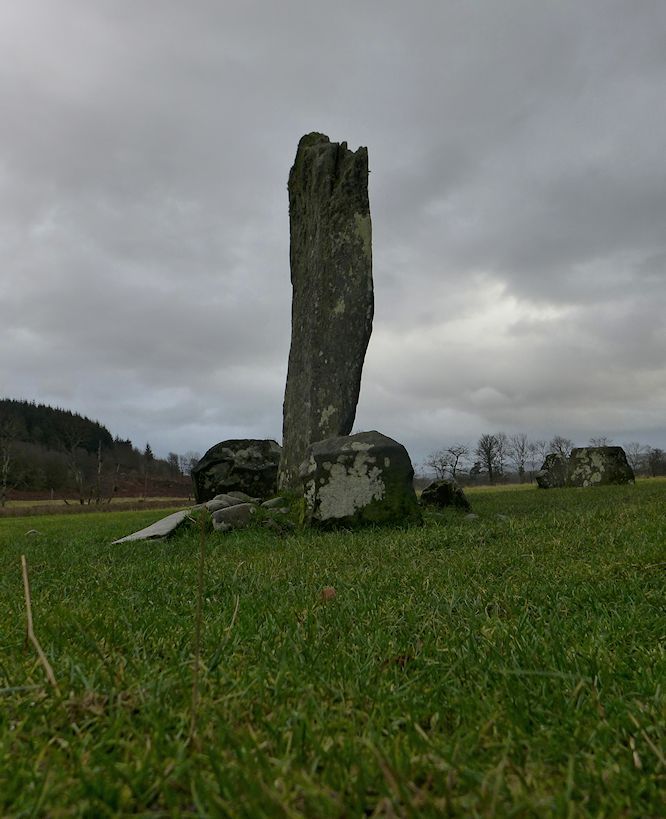 However, Linda soon solved it. No more wondering, no more digging, no more historical and archaeological arguing. We ave the meaning, we have the purpose, the new agers can take off the tiedye and reach for the hairbrush…
"Hmm, it's just cock and balls isn't it?"
Ah, er..
"And look done that end, you know what that is"
Mmmm… Let's go and look at the other bit.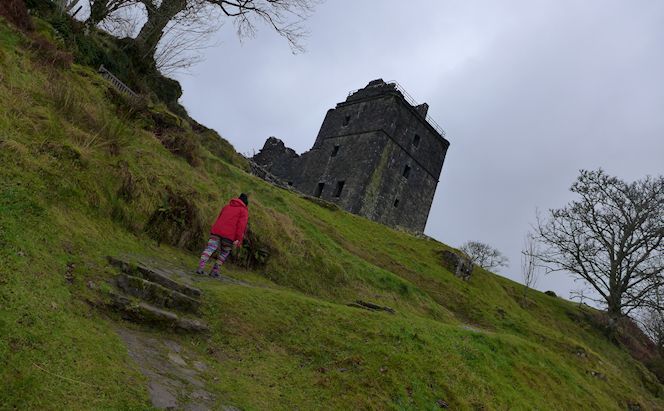 Carnasserie Castle Is brilliant, the walls are so high and so dark even on a bright day. Today it was just evil feeling inside the wet stonework. We loved it.
It was just such a good wee trip. Not so far from home, but full of laughs and a with a splash of adventure here and there.
There was even a lovely christmas tree in the hotel restaurant too. I just smiled the whole time.
2019, aye. I could do it all again.